On 11 May 1981, the world received the shocking news that one of the greatest artists of all time, had passed away after a four-year battle with skin cancer. Bob Marley was just 36 years old when his life was cut short in a Miami hospital and his final words to his son, Ziggy, were:
"Money can't buy life"

Bob Marley on his death bed. 11 May 1981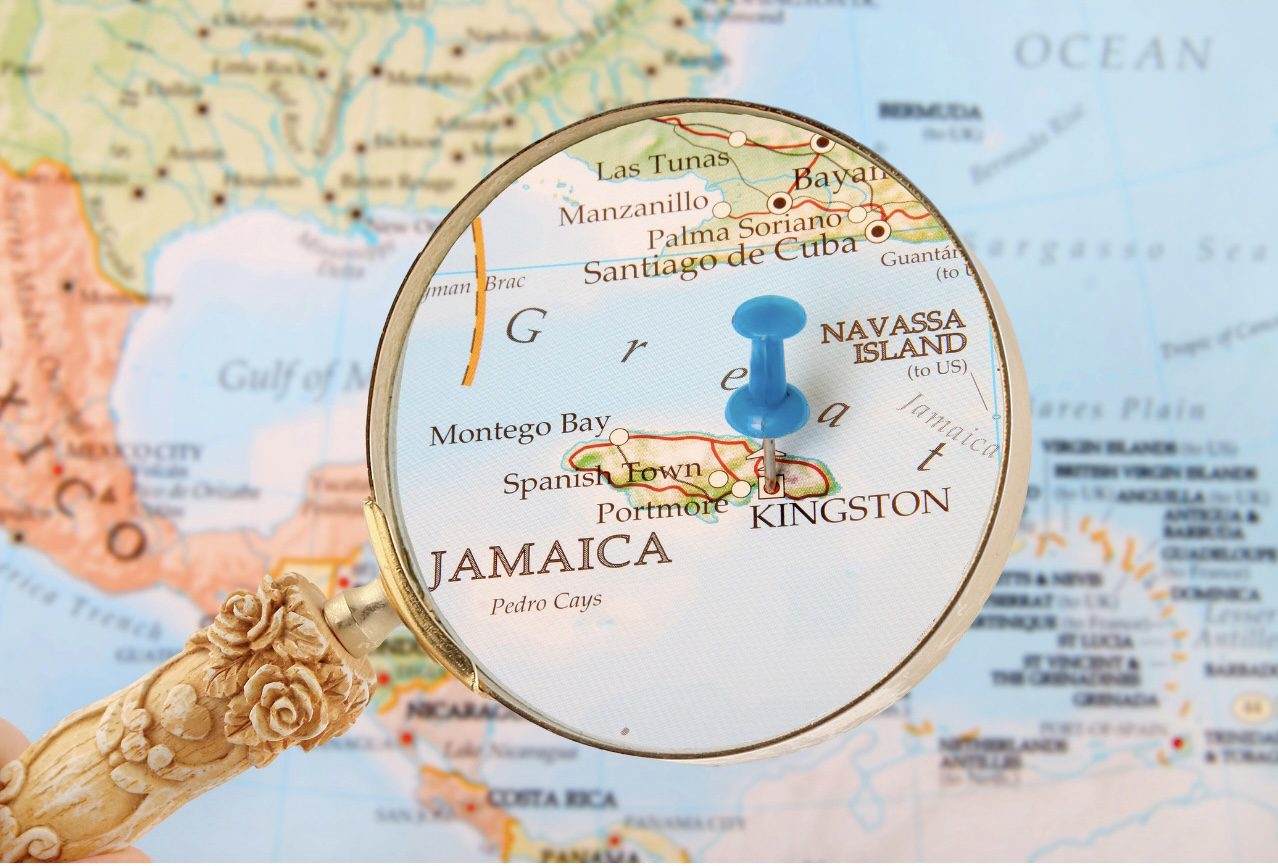 Jamaica accorded its fallen son, Robert Nesta Marley, a state funeral on 21 May 1981. The funeral service, attended only by family and friends, was held at the Ethiopian Orthodox Church on Maxfield Avenue, Kingston. Bob Marley's bronze casket was then taken to the National Arena where 6,000 mourners and the world's media were gathered and, placed on a table covered with both the Jamaican and Ethiopian national flags for the service. The Prime Minister of Jamaica, Edward Seaga delivered the following eulogy:
"Bob Marley was never seen. He was an experience which left an indelible, mystical imprint with each encounter. Such a man cannot be erased from the mind. He is part of the collective consciousness of the nation."

Edward Seaga, Jamaican Prime Minister. 21 May 1981
Bob Marley was buried in his birthplace of Nine Mile, which is 70km from Montego Bay. In January 2005, Rolling Stone reported that the legend's remains would be exhumed for reburial in Ethiopia on what would have been his 60th birthday on 6 February 2005. Three days later, the story was debunked by the Bob Marley and Rita Marley Foundations: Bob Marley would remain in his country of birth and not move to his 'spiritual resting place' in Ethiopia.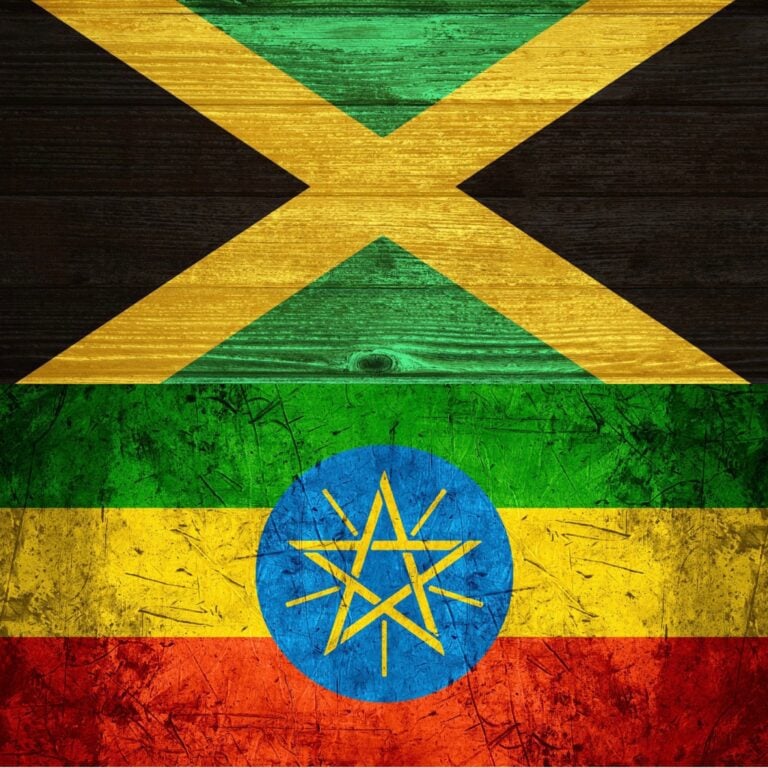 Bob Marley's connection to Africa
Bob Marley was a Pan-Africanist who championed a free and united Africa through his music and strong ties to the continent. He was influenced by his Rastafari religion which believes that people of African descent are oppressed in Western societies and should return to Africa, which they call Zion or the Promised Land.
Rastafarians believed that Ethiopia's Emperor Haile Selassie I was Jah (Jehovah) reincarnate. Bob Marley visited Ethiopia in 1978 and 1979. He was baptized into the Ethiopian Orthodox Church in November 1980 and adopted the name Berhane Selassie which means "Light of the Trinity".
Bob Marley was one of the few international artists invited to perform at Zimbabwe's independence celebrations on 18 April 1980 and transited via Nairobi, Kenya. He had written a freedom song called 'Zimbabwe' in 1979 which inspired the Patriotic Front during their liberation struggles. He also visited Gabon in 1980 where he was romantically linked to Pascaline Bongo, daughter of the Gabonese dictator, Omar Bongo.
Bob Marley influence in Africa today
Bob Marley's cultural influence in Africa remains strong. His greatest hits such as No Woman, No Cry and Buffalo Soldier are still played across the continent from Cape to Cairo, Dakar to Djibouti. He is also credited for driving mainstream acceptance of dreadlocks as a hairstyle that transcends gender and economic status. Marley was also one of the earliest proponents for the legalisation of marijuana, arguing that no one died from smoking the 'herb of life':
"Herb is the healing of the nation, alcohol is the destruction."

Bob Marley on marijuana
What made Bob Marley one of the greatest artists of all time
According to Rolling Stone who ranked him #11 on the 100 Greatest Artists list, Marley almost "single-handedly brought reggae to the world". He was incomparable to other artists because music was just one dimension of his passion and interests. Bob Marley was a musician, humanitarian and revolutionary.
After Bob Marley may have grown up in the slums and struggled through poverty during his early years, but he died a wealthy man with a fortune estimated at $33m in 1981. The never-ending popularity of his music generates annual royalties of $14m and his estate is now worth over $150m.
Rastafarians believe that reincarnation follows death, and that life is eternal. It is safe to say that Bob Marley lives on through his music and in our hearts.
© 2021 Muloongo Muchelemba. All Rights Reserved