India's increasing dominance of C-suite roles in Silicon Valley received a major boost on Monday 29 November 2021, when Parag Agrawal was unexpectedly named the new Chief Executive Officer (CEO) of Twitter. Agrawal replaced Co-Founder, Jack Dorsey, who stepped down from the social media platform, presumably to focus on his other role as CEO of the financial platform, Square, which he launched during a break from Twitter between 2008 to 2015. Agrawal joined Twitter in 2011 as a software engineer and was then promoted to Chief Technology Officer (CTO) in October 2017, responsible for driving the artificial intelligence and machine learning strategy. Agrawal joins a growing list of Indian techies who are rising to the top of their organisations in California such as Sundar Pichai (CEO, Alphabet and Google), Nikesh Arora (CEO and Chairman, Palo Alto Network) and Padmasree Warrior (former CTO of Cisco and Motorola). Aside from nationality, what these tech titans have in common is that they are all graduates of the prestigious Indian Institutes of Technology (IITs).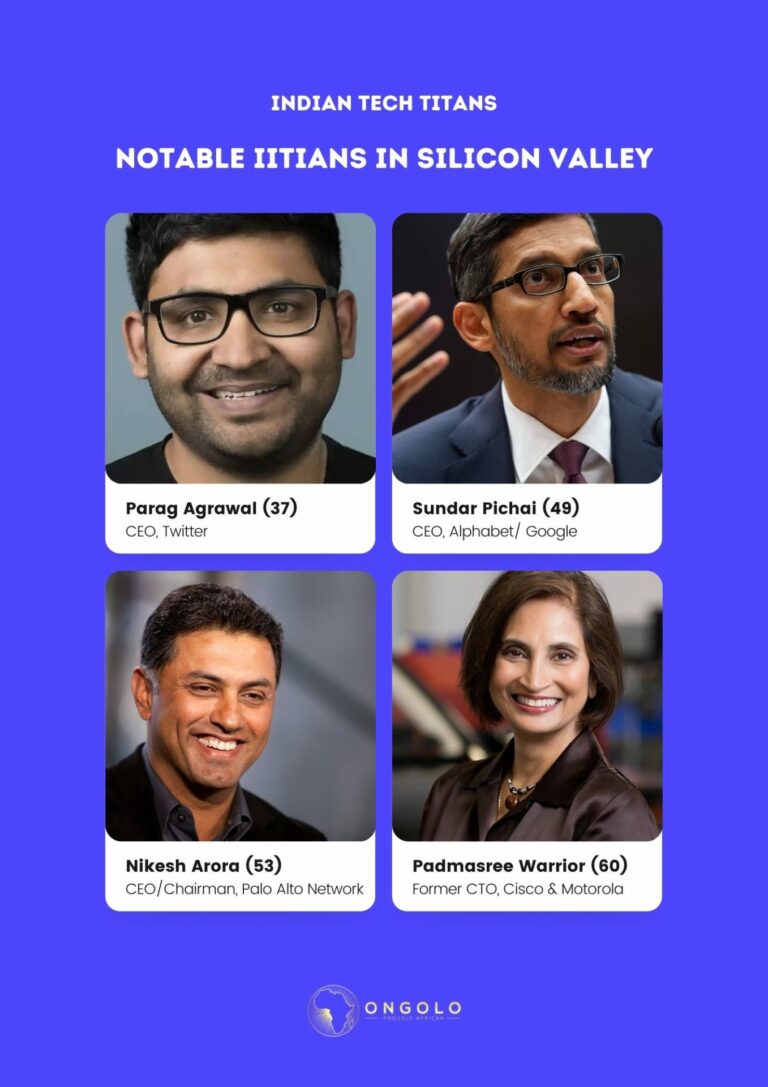 What are Indian Institutes of Technology?
India made a strategic decision in 1946 to establish Higher Technical Institutes modelled on the renowned Massachusetts Institute of Technology (MIT), recognising that human capital was key to the industrial development of India post-independence. India gained independence from Britain in 1947.
The first IIT was opened in Kharagpur in 1951 and declared an Institute of National Importance when parliament passed the Indian institute of Technology (Kharagpur) Act in 1956. The Parliamentary Act was updated in 1961 and led to the establishment of 22 more IITs across India.
"Here in the place of that Hijli Detention Camp stands the fine monument of India, representing India's urges, India's future in the making. This picture seems to me symbolical of the changes that are coming to India"

Jawaharlal Nehru. First Prime Minister of India. 1956
Why have Indian Institutes of Technology been so successful?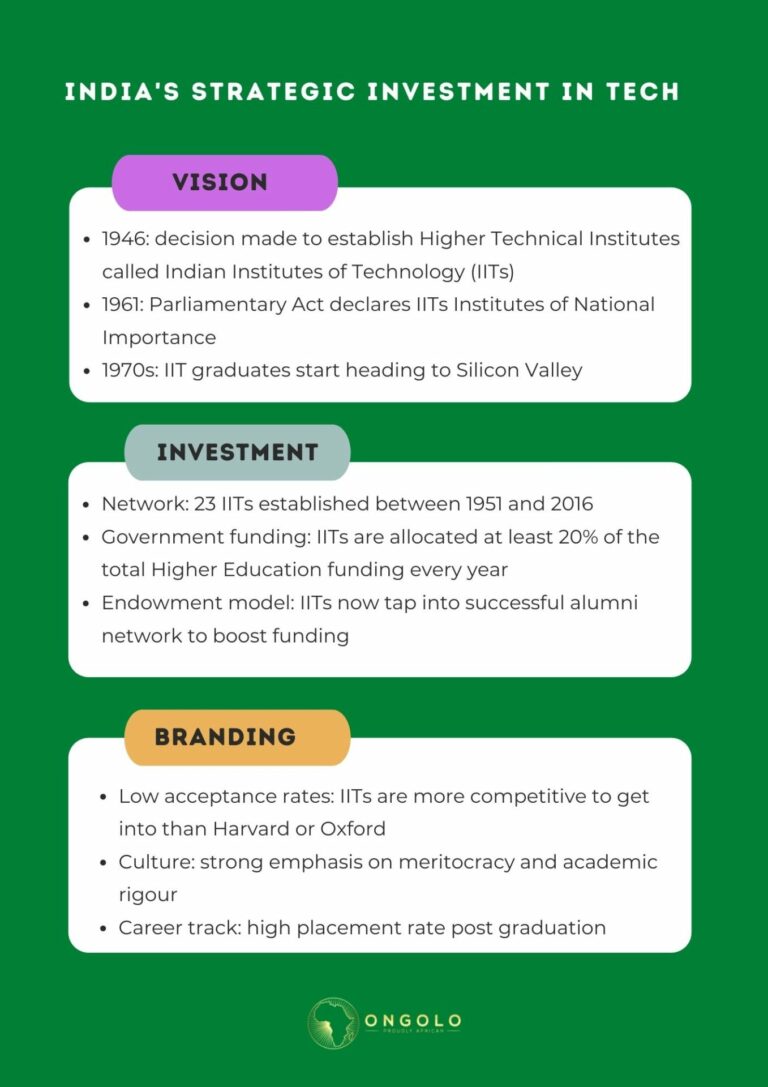 Firstly, the enactment of IITs laid the foundation for an unwavering commitment by the Indian government that has lasted for more 75 years. Furthermore, the IIT Council reports to the ceremonial President of India, which creates a governance buffer that separates IITs from political whims and keeps them firmly within the realm of national importance.
Secondly, India has invested heavily in the development and maintenance of IITs. The 2021-22 federal budget allocated 8% of the total education spend to IITs, which was equivalent to the amount granted to all core universities across India. The IIT spend is 20% of the total higher education budget. However, the government has yielded to pressure to reduce spend on elite schools in recent years forcing some IITs to turn to their alumni to fill the funding shortfall. In 2019, IIT Delhi launched a Global Alumni Endowment Fund which aims to raise $1 billion by 2026.
Lastly, IITs have developed global recognition for producing solid graduates. The entrance process is highly competitive and the acceptance rates lower than that to get into Harvard and Oxford. IITs have also established a culture of meritocracy, where intellectual ability rather than political or other connections, carries weight. IITs place a strong emphasis on discipline, mandatory class attendance and regular testing, which has established a strong academic rigour. The fact that more than 30,000 IITians are reported to have migrated to the United States since 1953 is a testament to the quality of education.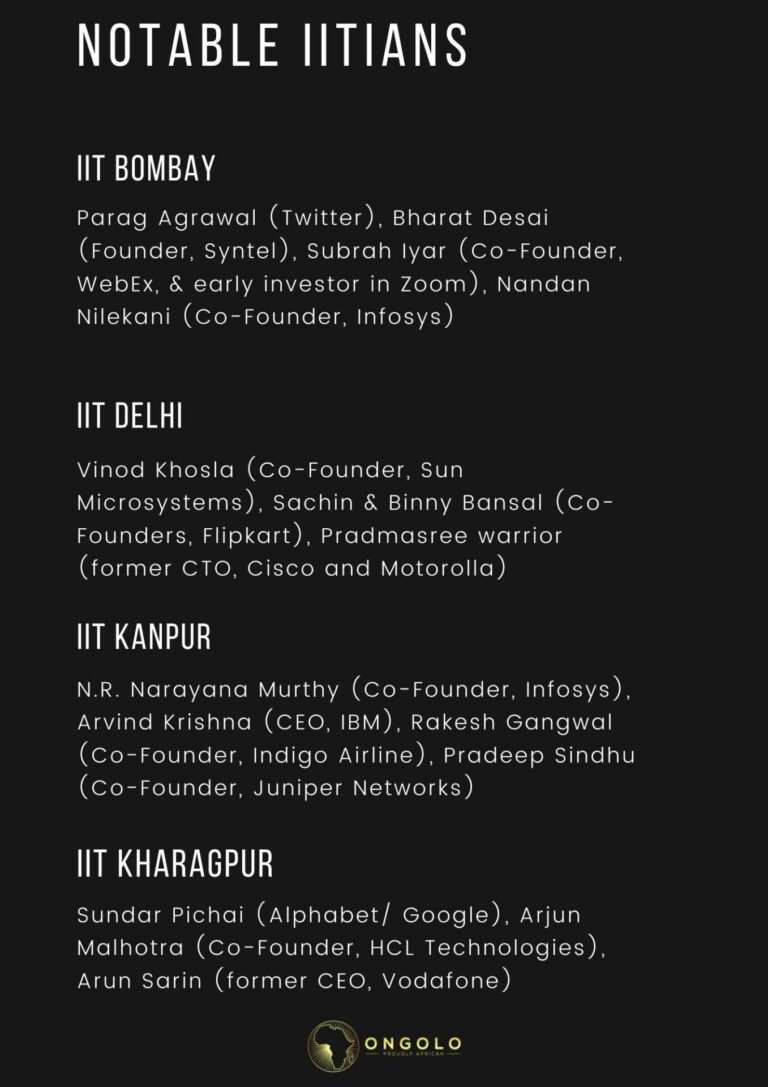 India's long-term tech strategy also resulted in the establishment of an Asian Silicon Valley, with key tech hubs in Bangalore and Chennai. What started as centres to provide back-office support to mainly American companies has evolved into global centres of research and development and the home to billion-dollar start-ups.
What can Africa learn from the Indian Institutes of Technology?
The biggest challenge many African leaders face is an inability to develop and sustain policies that will outlive them. It took at least four decades for India to start reaping the rewards of the 1946 decision and yet each of the 15 Prime Ministers and 14 Presidents of India since independence have stayed on strategy.
The realisation that science and technology will be vital to drive Africa's economic development needs to be supported by the creation of quality institutions that can deliver the highest standards of learning and applied research. While IITs teach degrees in aeronautical engineering, computer science engineering, electronics and communications and industrial engineering, many "technology institutions" across Africa only offer certificates and basic degrees in IT. The African University of Science and Technology, which has branded itself as one of the continent's leading scientific and technological institutes, will only start offering Software Engineering programs in 2022. It is time to raise the ambition.