Warning: this review contains major spoilers for Bridgerton season 2
Netflix released the second season of the widely successful Shonda Rhimes adaptation of the Julia Quinn Bridgerton series on Friday 25 March 2022. The series is set between 1813-1827 and follows the lives of Britain's high society, who spend their days leisurely organising or attending lavish balls, gossiping, and arranging marriages. The first season captivated fans with the steamy courtship and marriage of the Duke and Duchess of Hastings, in a storyline that blended Fifty Shades of Grey with Pride and Prejudice and Gossip Girl. It was watched by 82 million households in the first 28 days of its release.
The Duke of Hastings was played by the British-Zimbabwean breakout star, Regé-Jean Page, who turned down an offer of $50,000 per episode to make a guest appearance in three to five episodes of season 2 (S2). The absence of the dashingly handsome duke was felt by legions of female fans and is just one of several reasons why S2 failed to live up to the expectations set in the first season.
What did S2 get right and where did things fall apart? We explain below:
Three reasons to watch Bridgerton Season 2
#1 Lady Featherington
Lady Portia Featherington, played by the Golden Globe-nominated English actress, Polly Walker, was described in S1 as a "tasteless, tactless mama" by her own daughter. The show's resident schemer, whose obsession with finding suitors for her less-than-desirable daughters, always seems to find herself on the wrong side of karma. When informed that her husband had died suddenly in S1, the first thing she did was check that his money was still there. At least she was consistent.
In S2, she scored a major win (won't spoil it for you) and is one of the most interesting characters to follow. She has a potential cougar moment with her late husband's heir, the new Lord Featherington, played by newcomer, Rupert Young. The much younger Lord Featherington is a charming con-artist and the chemistry between the two partners-in-crime is palpable. Perhaps we can see a different side to her story – think Samantha Jones – in future?
#2 Real estate
S2 gives us a glimpse of the beautiful country homes for which the British nobility are best known for and where the bulk of their illiquid wealth is concentrated. Despite having the nobility rank of Viscount; which is below Duke, Marquess, and Earl; the Bridgertons have a beautiful ancestral home called Aubrey Hall, where they host the annual Hearts and Flowers ball, the most coveted invitation in the country. The house is so big that all guests stay over. That's seriously rich.
#3 Beautiful costumes and jewels
Bridgerton was nominated for the Excellence in Period Television by the Costume Designers Guild Award and rightly so. S2 offers the same style of Regency dress but with a wider range of colours than in S1, allowing the clothes to reflect the characters' personalities and diversity. The Indian heritage of Edwina and Kate Sharma is incorporated in the clothes and accessories. There are plenty of jewels on displays compared to S1 and it is likely that the show will start a trend of big hair and decorations.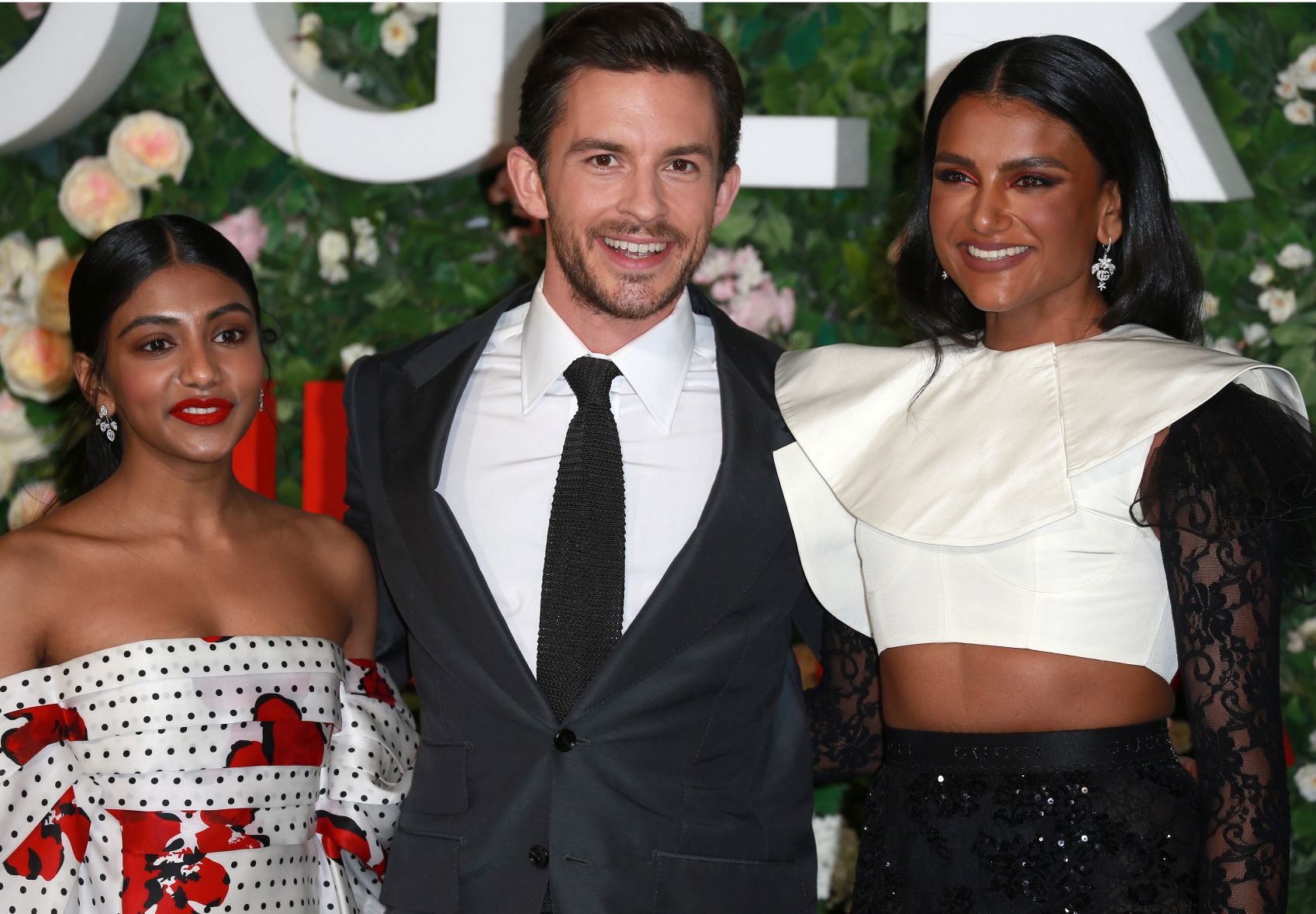 The disappointment
#1 Lack of sexual chemistry
There was a noticeable lack of sexual chemistry between the two people whose love story was meant to be the main plot of S2: Lord Anthony Bridgerton and Miss Kathani "Kate" Sharma. In fact, every time Anthony gave Kate one of his tortured stares, it came across as forced and not that of a man whose loins were burning with desire. Though after watching Episode 4 two to three times, this perception does change. Anthony is a man desperately trying to control his emotions and not fall in love, which he sees as a weakness.
This is odd because we clearly saw the passionate side to Anthony in S1 whenever he was with his former mistress and opera singer, Siena Rosso. You could feel his anguish when Siena broke up with him and nearly brought him to tears in a moment when he decided to forgo love and look for a bride who is "tolerable, dutiful, with suitable enough hips for childbearing and at least half a brain".
#2 Not following the script
Julia Quinn fans took great exception to the number of deviations in the screen adaptation from the original book. On the Netflix show, Anthony and Kate only get together in the final episode after a long-winded, overly dramatized and pointless courtship which saw Kate steal the groom from her sister at the altar. In The Viscount who loved me, Julia Quinn brings them together much sooner – without the jilted at the altar plot – and allows the audience to follow the love story and have a vested interest in the relationship. The book is one of the fan favourites in the entire series and the screenplay did not do it justice.
#3 Lady Whistledown reveal was a mistake
The final scenes of S1 revealed Miss Penelope Featherington as Lady Whistledown, which was as much of a shock as the Gossip Girl reveal. But it came much too soon. In another deviation from the book, this reveal was not supposed to come until Season 4. By outing Lady Whistledown, the show lost some of its magic and no longer commanded the Ton and the audience as it did in S1. In S2, Penelope is forced to tell someone else her secret and before long had dropped her guard so much that her best friend Eloise Bridgerton figured it out. In fact Lady Whistledown was so caught up in her own drama that she ceased to be that relevant. How will she make a comeback now that more and more people know who she is? Over to you, Shonda.
Overall verdict: 7/10. It is definitely worth watching to see how the characters will develop with each season and have a different perspective on how love evolves.