LATEST: Three-day ceasefire brokered by Saudi Arabia and the United States was agreed in the early hours of 25 April 2023
Foreign governments have started evacuating embassy staff, their families and nationals from Sudan after two weeks of intense fighting brought the capital, Khartoum, to its knees. The Sudanese airspace is technically closed though foreign military planes are being allowed to fly in and out. The US Navy SEAL Team 6 (hostage rescue and counter-terrorism unit) evacuated US embassy staff and their families in a convoy of more than 100 vehicles travelling through Khartoum to the airport where they boarded three Chinook helicopters bound for Djibouti. There are unconfirmed reports that up to 16,000 American citizens remain in the country.
The UK armed forces also evacuated embassy staff and their families after they received threats that put their lives in danger. British troops have remained on the ground to support efforts to rescue more than 3,000 nationals. Most European embassies have evacuated embassy personnel with public confirmation from Italy, Netherlands, Norway, France and Spain.
Saudi Arabia has evacuated its citizens and others from 12 countries including Qatar, UAE, Egypt and Palestine. The Saudis also helped to evacuate some of the 1,600 known Canadians in Sudan, after the Canadian government told citizens it would not evacuate them immediately. The Chinese Foreign Ministry made assurances that it would protect the 1,500 citizens who have set up more than 130 companies in Africa's third largest country and has now started evacuating them. Indonesia has evacuated nearly half of more than 1,200 nationals.
Sudanese people are also fleeing the country. A Twitter user called @_noon_ described her family's journey to Egypt by bus, which cost each passenger $70 (SDG40,000). Prices have now gone up to $280 (SDG160,000) per person. They encountered three checkpoints: two manned by the military and one by RSF – a sign that the governance of the country has broken down. Egyptian authorities were allowing entry to women, children and men over 50 but men ages between 16-49 years old must have a visa, which costs $25 and can be obtained from a consulate near the border.
Misinformation is putting people at risk
As foreign citizens await news from their embassies on evacuation plans, social media has been flooded with false information that could put them at risk.
Sudanese universities have strong medical and engineering departments and are popular with students from across East Africa (e.g. Somalia, Uganda, Kenya) and other parts of the continent like Nigeria. A message from the National Association of Nigerian Students, Sudan (NANSS) called for students to gather at their office or two universities (Ifriqiyyah and El-razi) for departure to the border with Ethiopia. The cost of the evacuation was listed as $100.
The Nigerian embassy swiftly issued a memo urging students to disregard the message as it was important to get the necessary security clearance and assurances from the authorities.
The question is: which authorities?
Warring sides: Sudanese Armed Forces (SAF) v Rapid Support Forces (RSF)
The fighting broke out on 15 April when the 100,000-strong Rapid Support Forces (RSF) led by General Mohamed "Hemetti" Hamdan Dagalo attacked Khartoum International Airport, burning down more than 25 parked airplanes. Hemetti was the deputy of General Abdel Fattah al-Burhan, head of the Sudanese Armed Forces (SAF). The two generals worked together to overthrow the former strongman of Sudan, Omar al-Bashir, who ruled the country from 1993 to 2019.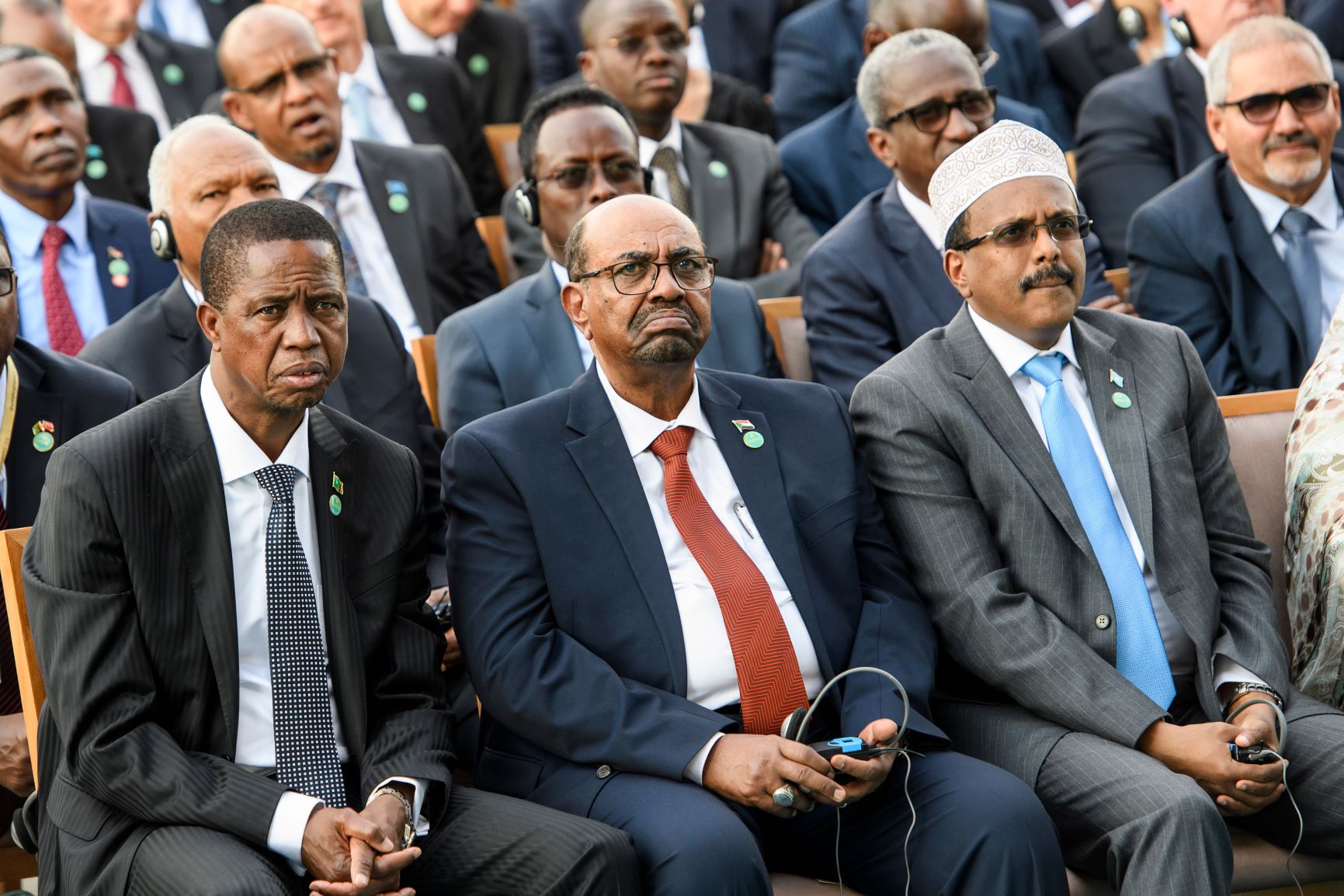 They also staged a coup in 2021 to remove the civilian government but fell out early this year after months of tension about how to integrate RSF into SAF and which of the two leaders would lead the consolidated military. The issue is further compounded by the fact that both RSF and SAF have legitimacy in the eyes of the Sudanese people.
The role of foreign actors
Former President Omar al-Bashir, who was overthrown in a military coup on 11 April 2019, signed a 25-year agreement with Russia to open a naval base by the Red Sea on 1 December 2017. The agreement would allow the Russians to keep nuclear-powered vessels and have 300 personnel on the ground. The closely-guarded deal only came to light in December 2021.
The Sudanese military reconfirmed the deal in February 2023 following a visit by Russian Foreign Minister Sergey Lavrov. The Sudanese went ahead despite a warning from the US Ambassador to Sudan in September 2022 that there would be "consequences".
The tension between the US and Russia has led many to believe that Sudan is just the latest in a long line of proxies wars in Africa. It has been reported that the Russian mercenary group, Wagner, is supporting RSF along with UAE while the Egyptian government – and others – support SAF. RSF fought with UAE and Saudi in Yemen.
There are unconfirmed reports that al-Bashir, who was held at Kobar prison, has either escaped or been released this weekend. RSF was allegedly founded by a Bashir ally and it will not surprise political analysts if al-Bashir seeks refuge in the Middle East, safe from the chaos he is largely responsible for creating. Will Sudan ever see peace?