Mali was suspended by both the Economic Community of West African States (ECOWAS) and the African Union (AU) this week, after the 37 year-old leader of the National Committee for the Selection of People (NCSP) forced the interim President and Prime Minister to resign. Colonel Assimi Goïta, who is described by a Facebook fan as 'shy, very brave and intelligent', led the two most recent coups d'état on 18 August 2020 and 24 May 2021, that have further destabilised Africa's 8th largest country by land mass. He had served as interim Vice President from September 2020 until 26 May 2021 when the Constitutional Court formally declared him as Mali's new leader.
Colonel Assimi Goïta represented Mali at crucial talks
Colonel Goïta's first presidential act was to attend the hastily arranged ECOWAS extraordinary summit in Accra on Sunday 30 May 2021, to discuss the latest developments in Mali. The summit was attended by 10 West African Heads of State including three who themselves had once upon a time assumed power via military coups: President Muhammadu Buhari of Nigeria (1983 coup), President Julius Maada Bio of Sierra Leone (1992 coup) and President Faure Gnassingbé Eyadéma of Togo, who was installed by the military after his father (and predecessor) died suddenly in 2005.
ECOWAS issued a statement on 31 May 2021 outlining the key outcomes of the summit and proposed way forward:
Mali was suspended from ECOWAS institutions (again!)
Leaders called for respect of the democratic process for ascending to power (But curiously did not ask Goïta to relinquish his position as interim President)
Colonel Goïta was urged to appoint a civilian Prime Minister immediately (the role remains vacant)
Mali was reminded to meet the 27 February 2022 deadline to transition back to civilian rule (does the latest coup reset the 18 month count to November 2022?)
The African Union, United Nations and European Union were urged to continue supporting Mali (why can't we solve our own problems?)
The ECOWAS leaders congratulated and encouraged the mediator, former Nigerian President Jonathan Goodluck (totally random but what was he being congratulated for if there was another coup?!)
The AU's Peace and Security Council (PSC) convened to discuss Mali and issued a similar statement on 1 June 2021 which included some additional proclamations:
The AU rejected the coup d'état and the unconstitutional change of government
The AU endorsed the decision by ECOWAS to suspend Mali's membership and also suspended the Republic of Mali from participating in the AU, its organs and institutions (joint statement next time?)
The military was urged to return to the barracks and to refrain from interfering in the political process (worth adding that ECOWAS had also called for the formation of an inclusive government so this statement is contradictory)
The defence and security forces were asked to remove restrictions on political actors including the former Interim President Bah Ndaw and Prime Minister Moctar Ouane, who are under house arrest
These recent events are the latest episode of on-going political unrest in Mali.
Mali has suffered from decades of military coups
Put your sword back in its place for all who draw the sword will die by the sword

Matthew 26:52
Mali has had its fair share of military coups since independence on 22 September 1960. The first coup was on 19 November 1968 when President Modibo Keita, a member of the Keita dynasty which founded The Mali Empire (1235-1670), was overthrown in a bloodless coup by Major General Moussa Traore. Traore was president from 1968-1991 when the deadly protests of the March Revolution of 1991 compelled the Head of the Presidential guard, Colonel Amadou Toumani Touré, to arrest Traore on 26 March 1991. Touré served as an interim leader until Mali's first multi-party elections ushered in Alpha Oumar Konaré as President on 6 June 1992. Touré retired from the military and later became Mali's fourth president after winning the 2002 elections when Konaré stepped down after serving the constitutionally-permitted two term limit. Touré was removed in yet another coup on 22 March 2012, a few weeks before the end of his second term. Ibrahim Boubacar Keita (IBK was a relation of the country's first president) became Mali's fifth president on 4 September 2013 after two failed attempts. He was re-elected again in 2018 and removed from office in the August 2020 coup. His successor, Bah Ndaw, lasted exactly eight months before the most recent coup last week.
All the coups are instigated by disgruntled military officers unhappy with the performance of the government and wanting change. Modibo Keita suspended the constitution in 1967 and embarked on an unpopular socialist economic agenda which led to public unrest. Traore was removed after months of protests against his dictatorial rule turned deadly with soldiers firing on citizens until they too joined the protestors, as calls for democracy came from all corners of society. Touré failed to manage the Tuareg Rebellion of 2012 where rebels were fighting for the independence of the Azawad region. In 2020, the military again acted after calls from the public to remove the corrupt and inept government of IBK which had mismanaged the economy and the COVID-19 pandemic. In May 2021 the trigger was a government reshuffle which dropped two coup leaders from key ministerial portfolios of defence and security.
Do the AU and ECOWAS have the political muscle to rein in Mali's military?
The AU statement pledged support for the United Nations Multidimensional Stabilization Mission in Mali (MINUSMA) indicating that they will largely play a supporting role. Short answer: no.
ECOWAS, on the other hand, does have some political and economic sway over Mali. The landlocked Mali shares a border with five ECOWAS members: Burkina Faso, Cote d'Ivoire, Guinea, Niger and Senegal. Senegal and Cote d'Ivoire are among the top five countries for key imports while Burkina Faso and Cote d'Ivoire are among the top five export markets.
Mali is also part of the West African Economic and Monetary Union which has a common currency called the Communauté financière d'Afrique (CFA) franc managed by La Banque Centrale des États de l'Afrique de I'ouest (BCEAO) in Dakar, Senegal. Mali also shares key resources with neighbouring countries such as the donor-funded Manantali Dam which is part of a regional development programme involving Senegal, Mali and Mauritania and, once supplied 90% of Mali's electricity.
Mali does feel the squeeze when ECOWAS shuts the borders and cuts off financial flows. However, after decades of coup-transition-democracy-coup, the suspensions are as effective as sending a kid to a naughty corner.
Mali's squandered opportunity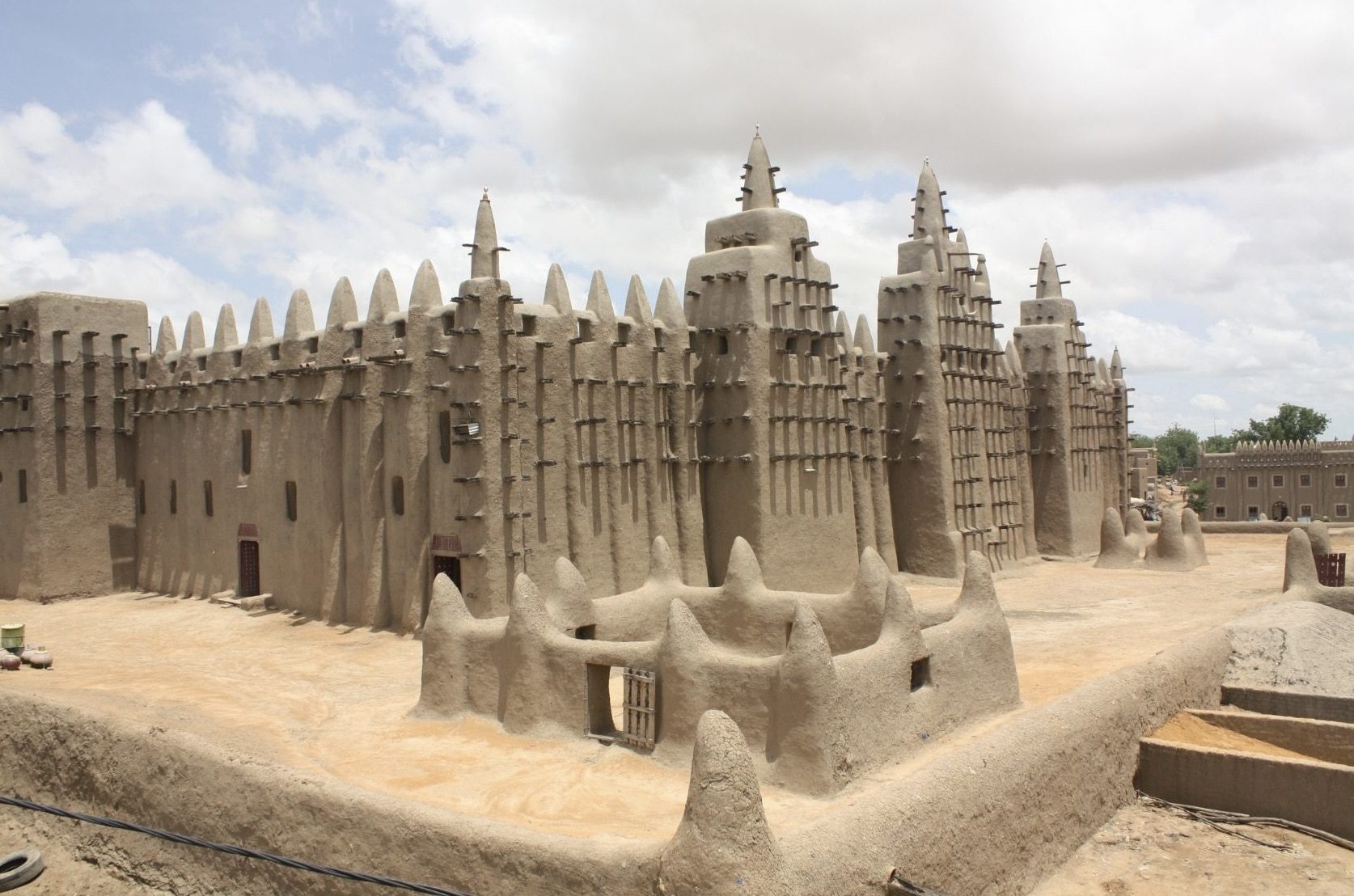 Mali was one of our picks for the Top 10 countries to visit in Africa with a rich, cultural heritage and four UNESCO world heritage sites. Timbuku, was a world famous trading hub for gold, ivory and slaves and is where Mansa Musa, a member of the Keita dynasty, made a fortune that would be worth $400bn today. The Cliff of Bandiagara dates back to the 15th century, is Africa's answer to Jordan's Petra. The tourism sector has great potential but lacks appeal due to the perpetual unrest.
Mali's coup merry-go-round will only stop when the underlying issues are tackled: poor governance and an inability to exploit Mali's natural resource wealth to uplift the lives of its nearly 21m citizens. Mali has an abundance of natural resources with large deposits of gold, bauxite, manganese, iron ore, limestone, phosphates and uranium. Yet these remain largely unexploited (an official line I find hard to believe when you consider how confusion benefits local and foreign entities in the Democratic Republic of Congo) because of poor infrastructure, lack of security and rampant corruption.
Previous governments have failed to provide basic of public services and the people are tired of empty campaign promises. The politically inexperienced Colonel Goïta appears to command the support of the youth in Mali and across West Africa who are done with the old and outdated leadership style of the establishment and want real progress that trickles down the masses. It remains to be seen how this story ends and whether Goïta will hand over the reins of power on 27 February 2022 or convince the people of Mali and the rest of the world that a novice can step up to the challenge.
We are rooting for you, Mali!
© 2021 Muloongo Muchelemba. All Rights Reserved