The traditional banking model has not served Africa well as 57% of the continent's adult population remains unbanked. High barriers to entry for those looking to open a bank account include: the need for Know Your Customer (KYC) documentation in markets where the majority are informally employed and where street addresses are reserved for big cities; high banking fees, including monthly service charges, ATM withdrawals and bank transfers; low interest rates on deposits; limited banking hours, which overlap with when would-be bank clients are hustling; and a lack of convenience as bank branches and ATMs are concentrated in cities where electricity is more certain. The spate of banking failures across Africa in recent times has resulted in a lack of trust in institutions which flourished because they were considered a safe bet. For many, mattress banking is the easiest and most convenient way to keep money.
Despite being the world's youngest continent with a tech-savvy population and record-breaking mobile usage, Africa has lagged in the transition to digital finance compared to parts of Asia. Cash remains king. However, the African fintech market is heating up with start-ups securing nearly $331 million through 2021 – more than double what was invested in 2020. Experts are already seeing great leaps in the development of the sector and predict even greater results.
So, what are the most promising fintech start-ups operating in the region today? We've compiled a list of some recently established firms striving to bridge financial gaps and thereby, contributing to the overall development of the financial ecosystem in Africa. These include:
OPay – Nigeria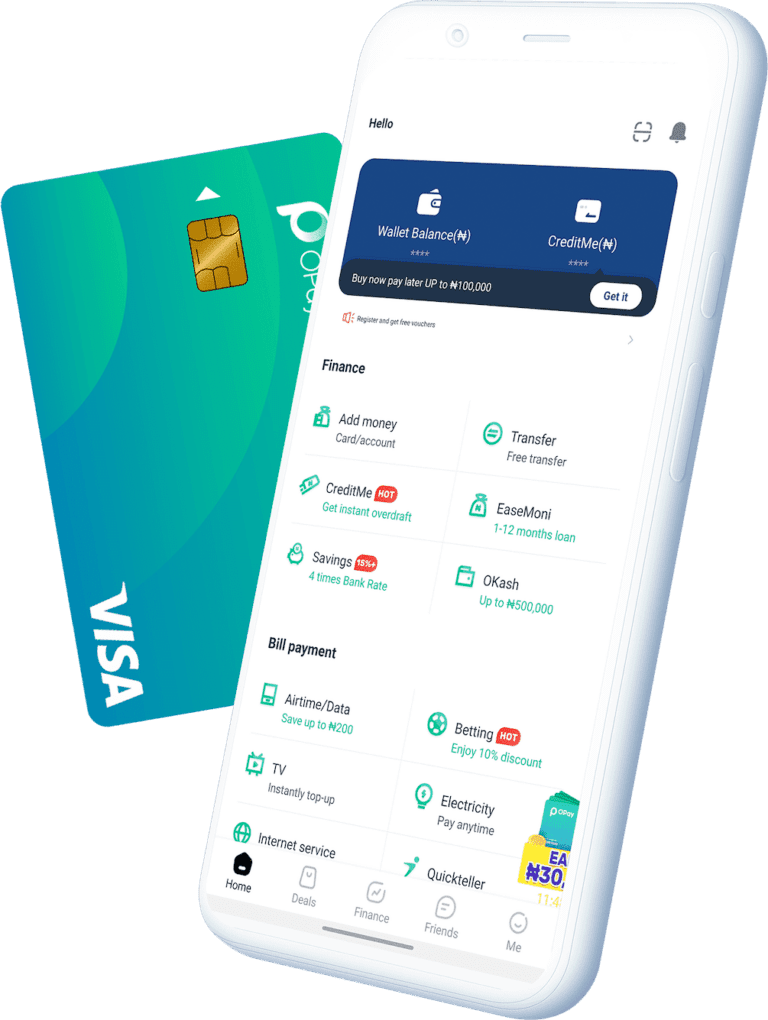 Founded in 2018 with a budget of $170 million, this e-wallet supports P2P transactions, mobile top-ups, bill payments and spending on transport, groceries, shopping, etc. The app incorporates bike rides with ORide, bus hailing with OBus, food delivery with OFood and Wealth Management with OWealth. There is also a B2C ecommerce app called OMall, a logistics business called OExpress and a B2C ecommerce app called OTrade. OPay is currently developing CreditMe – a short-term loan service for students and small business-owners.
In 2020, OPay Chairman, Zhou Yahui, faced pressure from investors to reduce non-payment verticals. Despite the pandemic, OPay has 5 million users across Nigeria and processes over 60% of the country's mobile transactions. In Q3 2020, it processed about $1.4 billion worth of transactions! It is now expanding into other countries in Africa and the Middle East.
In August 2021, OPay raised over $400m from Asian investors including Softbank, valuing the company at $2bn.
Fawry – Egypt
As Egypt's largest Electronic Payment Network, Fawry offers a variety of services online and offline. For example, one can use it to purchase goods on the internet but also to withdraw cash from ATMs or pay at counters. They can also use the Mobile Wallet tool for peer-to-peer transactions.
Co-funded by IBM alumnus Ashraf Sabry, Fawry operates from over 225,000 service points across the North African nation and conducts over 3 million transactions a day from its 30m monthly users. It has raised more than $122 million in funds so far.
JamboPay – Kenya
The most efficient, secure and trusted online payment platform in Kenya allows users to send and receive money on-the-go. All they require is a sound internet connection. Through JamboPay, one can pay bills, school fees and shop online. Some subscribers also use it to make donations or offertories. The app is partnered with MPesa, Airtel Money, T-CASH and both Visa and MasterCard debit and credit cards. It also has a charitable arm called the JamboPay Foundation which has supported the Gikeno Primary School in Ol Joro Orok for the last six years.
Yoco – South Africa
This Cape Town-based, $23 million startup specialises in point-of-sales (PoS) and mobile payments, helping 100,000 small businesses with in-store, online and on-the-go transactions. It offers an external card reader – the Yoco Go – which, once connected to a mobile phone – allows even street vendors to go cashless.
The company owns stores across the country where one can sign-up or have their devices repaired. In 2018, Yoco also launched the Yoco Capital Service to provide emerging businesses with cash advances – a service normally offered by traditional banks. The size of the advance was determined by monthly turnover.
Unfortunately, Covid-19 took its toll and forced Yoco to downsize significantly. The management hopes to be back in action once the crisis de-escalates further.
Julaya – Côte d'Ivoire
Arguably Francophone Africa's largest mobile money market, more than 75% of Ivorians engage in cashless transactions, compared to the 20% who are still using traditional banking services. Julaya – founded in 2018 – enables local businesses to streamline and improve their finances by digitising payments to workers and suppliers, instead of handing cash. It does so by working with local telecoms and other fintechs in the region.
With a technical team and a full-scale Research & Development department in France, Julaya had processed over $1.5 million in transactions, as of July 2021. Some of its most prominent clients include the World Bank and the Côte d'Ivoire Ministry of Education.
To sum it up…
Fintechs in Africa are not disrupting the financial industry but building it from scratch by offering fast, cheap and convenient transactions to those who were previously excluded by traditional banks. Traditional banks will have no choice but to adapt to the African way of doing business or face a certain death.