The award for outstanding performance in the latest James Bond film, No Time to Die, goes to the Nokia XR20 phone. Nokia pulled off a remarkable product placement feat by severing Sony Ericsson's long-standing partnership with the film's producers, EON Production Limited, and ending Samsung's brief fling with the franchise in Spectre. Nokia joined leading brands such as Aston Martin, Heineken, Land Rover and Toyota, who reportedly paid more than £75m to feature in Daniel Craig's last appearance as the legendary spy. Nokia capitalised on the changing of the guard as Craig passed the baton to rising star, Lashana Lynch, by running promotions of their latest rugged smartphone with the first female to be granted 007 status.
The XR20 has stayed true to Nokia's original brand promise: an indestructible device which delivers on the core functionality of a mobile phone and does not break the bank to buy. The main features of the XR20 are: it is made from military-grade resilience material that can withstand most falls; it is water-proof and can be submerged underwater for up to an hour; it is temperature resistant and does not overheat in Middle Eastern summer temperatures of up to 55 degrees Celsius, and will not freeze at Artic temperatures of minus 20 degrees Celsius; it has a battery life of 2 days; it features a ZEISS dual rear camera with a 48MP primary sensor and a 13MP ultra-wide one; it is 5G enabled; and lastly, it is comfortably priced at between £399-450. The XR20 knows its place in the mobile phone market and is not competing for Gen Z market share with Apple and Samsung, where the sleekness of a phone and superiority of the camera are key needs. It is targeting older generations for whom a phone is just a phone, rather than a status symbol. It is also pulling at the heart strings of millions of fans whose first mobile phone love was a Nokia.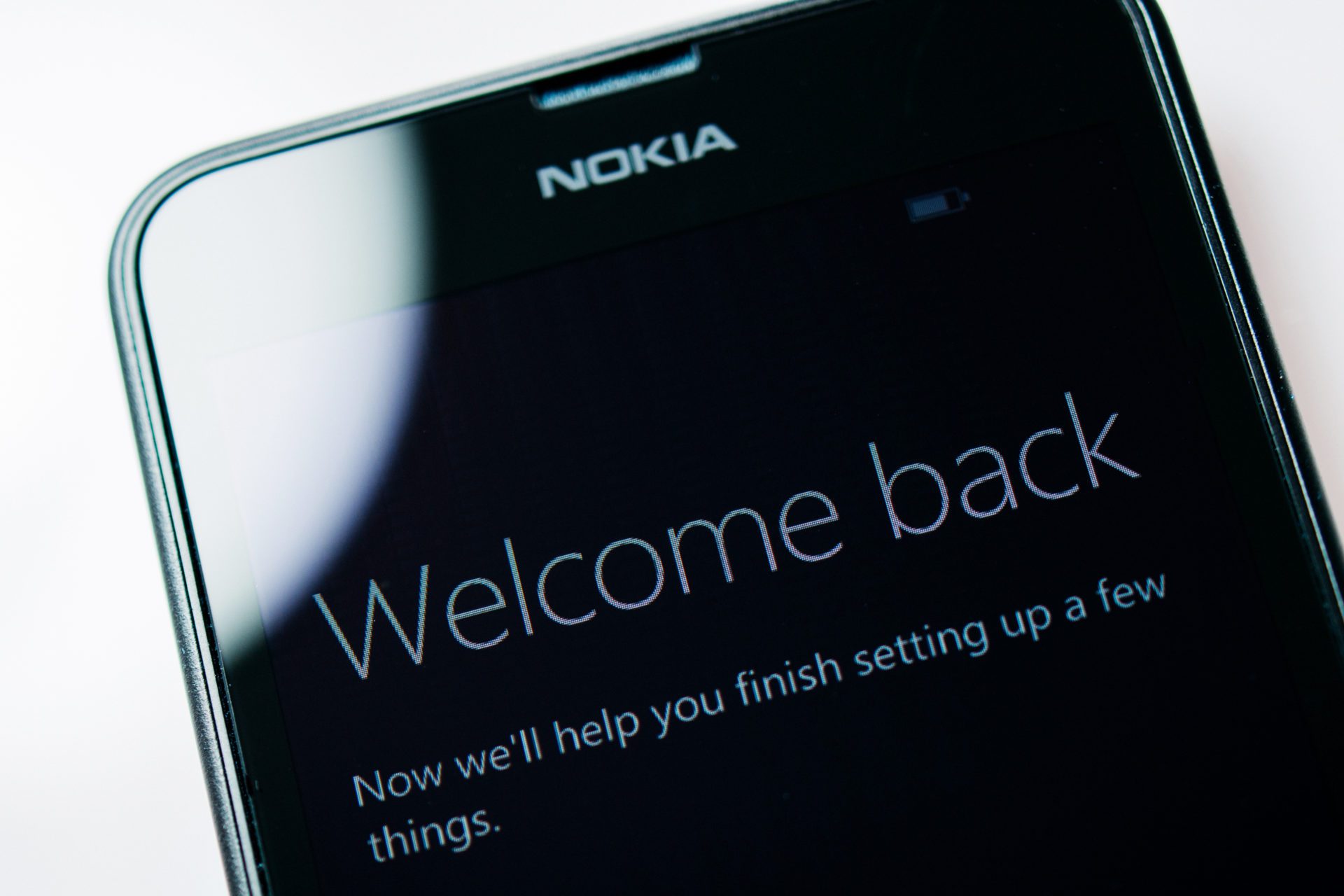 The XR20 is the latest attempt by Nokia to make a comeback after its spectacular fall from grace over the past decade. The once great company was relegated to a cautionary tale in business school case studies, who examined how Nokia went from a 49.4% global smartphone market share in 2007 when the first Apple iPhone was released, to less than 1% market share in 2021. However, to resuscitate a dying brand and go from zero to 1% in a highly competitive sector is no small achievement – we are witnessing the slow return of a sleeping giant. If any company can pull off one of the greatest comeback stories in business history, it would be Nokia, a company that has successfully reinvented itself over its 157-year-old history.
Nokia was founded back in 1865 as a paper and pulp manufacturer. It moved into the telecommunications sector in the 1980s and invented the first-ever transportable phone in 1984 which weighed more than most new-born babies at 5kg. It soon launched the first ever compact mobile phone and enjoyed a dominant position until 2012 when poor leadership and a culture of fear paralysed the company. What kept the lights on during those difficult years was a clever decision to pivot to providing networking equipment – a move that has seen Nokia supply equipment to leading telecoms around the world. When Microsoft acquired the mobile phone division of Nokia (devices were rebranded as Lumia) in 2014 and then wrote off the assets after only two years, many thought this was the final nail in the coffin. Instead, a group of former Nokia employees who had helped to steer the company during the glory days, bought the license to sell Nokia branded phones as HMD Global.
Africa is key to Nokia's growth strategy – the brand was once one of the most recognised alongside Coca-Cola. On the network equipment front, Nokia has signed 5G deals in South Africa, Kenya, and Togo. The Nokia mobile phone strategy could capitalise on on-going power cuts across Africa, which make battery life more important, and the ruggedness of the phone. Most mobile phone companies operating in Africa do not offer device contracts to consumers, which makes the cost of upgrading a phone every two to three years more costly for consumers. What Nokia is saying is they hear consumer frustrations about fragile smartphones which break easily and whose performance slows down when manufacturers release a newer version. They have an alternative. Will you give Nokia a second chance?