The 2021 United Nations Climate Change Conference (COP26) will be held in Glasgow, Scotland, from 31 October – 12 November 2021. The biggest inter-governmental summit on climate change will mark its 26th iteration after being postponed by a year due to Covid-19. Unfortunately, few know exactly what the conference entails and why it matters so much.
What is COP26 and who attends it?
Held every year since 1995, COP26 is a veritable global platform for discussions on the burgeoning climate change crisis and how countries that have signed the United Nations Framework Convention on Climate Change (UNFCCC) can band together to curtail the damage in its wake.
COP stands for Conference of Parties and every member state of the UN is a signatory, including disputed territories like Palestine, the Cook Islands and Niue. Each year, representatives from 197 countries gather in one designated spot to discuss actions against climate change. Everyone has high expectations from this year's conference.
When is COP26 being held?
The summit was originally meant to take place from 9 – 18 November 2020 but organisers pushed it to October 2021, citing the safety risks of Covid-19 as the main reason. The risk remains as Covid cases in the UK have started to increase and the European Union has already announced restrictions for its delegates to limit non-essential gatherings.
In the first week, government officials are scheduled to discuss a host of technical issues revolving around the environment, from carbon credits and funding for countries already affected by climate change and global warming, to efficient solutions for a sustainable future. Other topics include protection of natural habitats and building cohesion between member-states. The second week will focus on negotiations and signing the eventual agreements.
Where is COP26 being held?
The UK will host the UN Climate Change Conference for the first time and gave the honour to the city of Glasgow. A special UN-managed space has been established at the Scottish Event Campus (SEC) in western Glasgow for this very purpose with two main sites called the Blue and Green Zone. The Blue Zone will be where the official negotiations are conducted while the Green Zone will bring together delegates and non-delegates (artists, academics, and the general public) through seminars, exhibits and interactive cultural activities that promote conversations about climate change.
Who is expected to be there?
The UK representatives will include Queen Elizabeth II, Prince Charles, Prince William, UK Prime Minister, Boris Johnson, and famed nature historian, David Attenborough. The US delegation will include current President Joe Biden, former President Barack Obama, and Special Presidential Envoy for Climate, John Kerry. Obama's speech at the last major COP in Paris (2015) is still hailed as a catalyst by those working against climate change.
Other world leaders expected to attend: President Uhuru Kenyatta (Kenya), President Muhammadu Buhari (Nigeria), President Nana Akufo-Addo (Ghana), Prime Minister Narendra Modi (India), Prime Minister Justin Trudeau (Canada), President Tayyip Erdogan (Turkey), President Jair Bolsonaro (Brazil), Prime Minister Scott Morrison (Australia) and EU President Ursula von der Leyen.
The success of the summit could be impacted by those not attending. Chinese President Xi Jinping is skipping the summit along with Russian President Vladimir Putin. South African President Cyril Ramaphosa will stay at home due to local elections though South Africa will be well-represented at the negotiating table.
Why is COP26 so important?
Any debates on climate change policies would be incomplete without taking the after-effects of Covid-19 into account. The pandemic has forced the world to re-prioritise and deliberate over its impact on the environment. Furthermore, COP26 is being seen as a successor to the 2015 Paris Agreement, wherein governments committed to holding global temperature rises to below 2C above pre-industrial levels and limiting heating to 1.5C. COP26 will assess what the Paris Agreement – arguably UNFCCC's greatest achievement thus far – has or not achieved and why.
What's at stake?
As per latest data, global emissions by the year 2030 ought to decrease by at least 45% if we are to prevent global warming. By 2050, they should be at zero. China is key to the discussions because it committed to reach zero emissions by 2060 but analysts predict emissions will peak by 2025. With President Xi Jinping a no-show in Glasgow, it is unclear when China will produce a new Nationally Determined Contribution (NDC) to the fight for climatic stability.
Other than China, major fossil fuel producers such as Saudi Arabia, Russia and Australia, have also refused COP targets. Brazil's Jair Bolsonaro will be looking into the disaster that has struck the Amazon in the past few years. Major coal producers and consumers such as Australia, South Africa, India, Indonesia, and Mexico will need to make commitments to reduce coal usage and replace with green energy.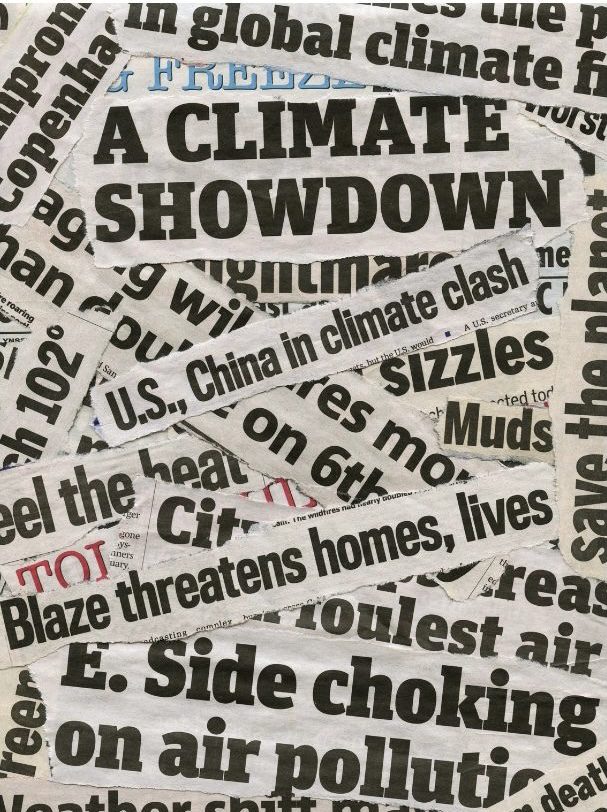 Will Cop26 work? What are experts saying?
The UK, US, and UN – its three biggest influencers – have already concurred that the NDCs that will emerge from Glasgow will be but a fraction of all that is needed to ensure the 1.5C rule. The UK wants to lead the charge by committing to achieve sufficient emission cuts to "keep 1.5C alive" and cutting back on consumption of coal and methane, among other measures.
The key is to ensure the discussions go smoothly, lest we are left with a repeat of the chaos at the 2009 Copenhagen COP, which failed to deliver any meaningful climate change agreements. Boris Johnson will be looking for a win.