Adama Barrow was re-elected as President of The Gambia on 4 December 2021, after winning 53% (457,519) of the vote, beating his main rival, Ousainou ANM Darboe, who won just 28% (238, 253). This was the first election since former President Yahya Jammeh, who is currently in exile in Equatorial Guinea, was defeated by the Barrow-led opposition coalition in 2016, ending decades of human rights abuse and corruption. Barrow initially intended to serve as a transitional leader for three years but then formed his own party in 2019 called the National People's Party to seek re-election. His main political opponent, Darboe, had previously served as a vice-president and cabinet minister.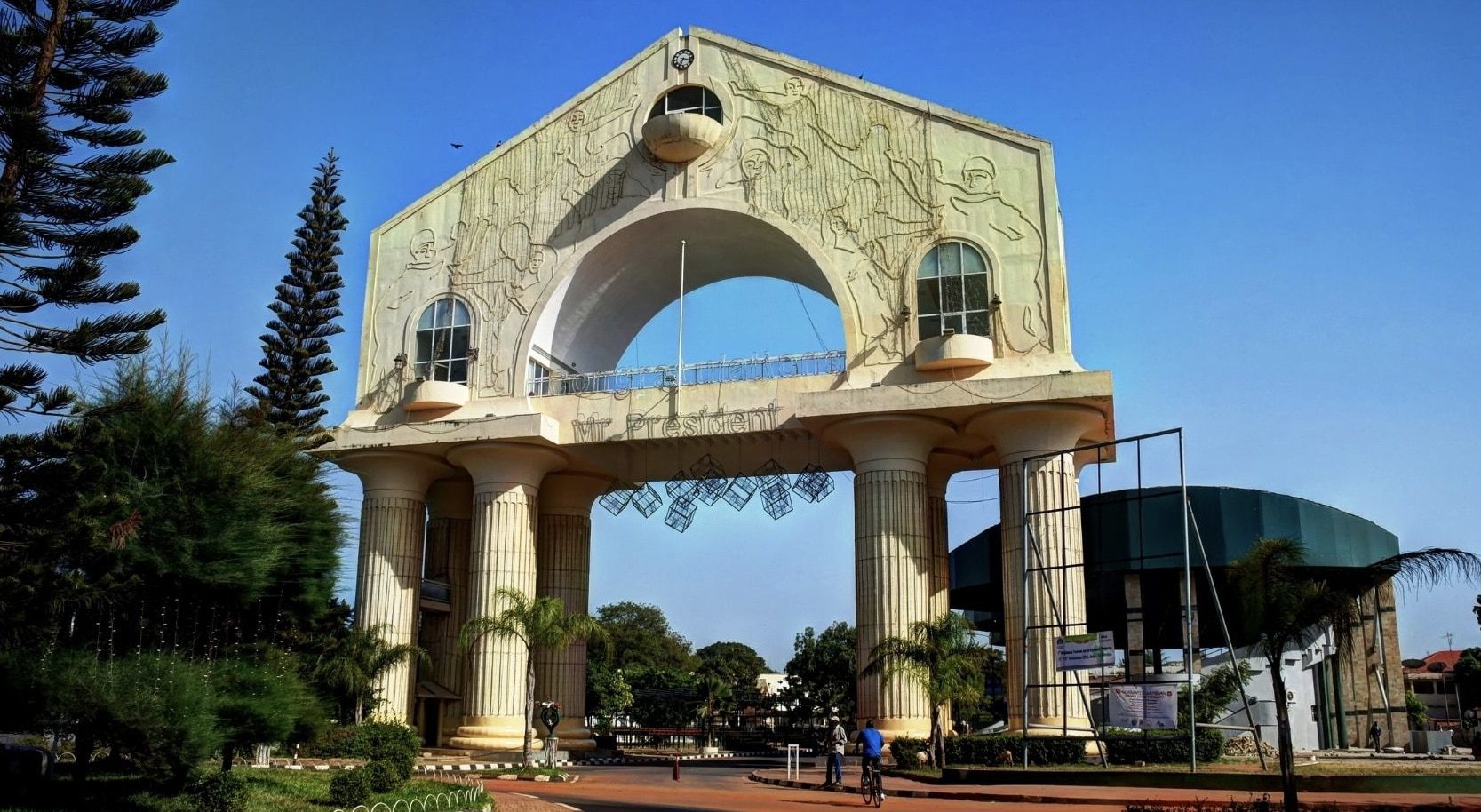 Shortly after the results, three losing presidential candidates including Darboe (United Democratic Party), Essa Mbye Faal (Independent), and Mama Kandeh (Gambia Democratic Congress) challenged the results citing discrepancies in the number of voters that were raised by their observers. However, foreign observers such as Commonwealth Observer Group Chairperson and former President of Nigeria, Olusegun Obasanjo and senior observers from Ghana, Kenya, and other countries declared the elections free and fair. The Commonwealth Group statement read: "this election was conducted in a credible, transparent and inclusive manner. We wish to congratulate and commend the people of The Gambia for reaffirming their faith in the principles of democracy"
Barrow addressed his supporters from his home in the capital city of Banjul soon after he was declared the winner: "I call on all Gambians, irrespective of your political divide, to put aside our political and other differences and come together as one people to work towards the development of our country," he said. Just as Barrow's supporters took to the streets to celebrate the victory, some UDP supporters marched down Kairaba Avenue protesting that the election was not fair and had to be dispersed by the police who fired tear gas on the protestors.
The UDP and other losing presidential candidates have yet to accept that they have lost the battle and will need to put the country before their own personal desires. What Gambia needs right now is for the Barrow government to focus on economic development so that they can uplift the lives of the people. The Gambia is one of the poorest countries in Africa and the economy is heavily dependent on agriculture and tourism. It also has a low literacy rate which is why elections are done with marbles rather than ballot paper.
Why does the Gambia use marbles?
The Gambia has a unique electoral system where votes are cast using marbles that are dropped into metal boxes for each candidate. The British first introduced marble voting in the early 1960s to address illiteracy which remains an issue today. The literacy rate was 50.78% in 2015 which is quite low for a population of 2.4 million people. The number of uneducated people, who could neither read nor write, made paper voting a challenge to implement.
This voting method uses clear glass marbles dropped in drums assigned to each party candidate, which are identified by party logo colours and party photographs. The sound the marble makes when it hits other marbles, or the metal is what signals that a vote has been successfully cast. At the end of the voting, the marbles are rolled down a short conduit and into a cylindrical container with an image of the candidate's face on it. Each marble rings a little bell, signalling to election observers and voters that the process is complete. Smuggled marbles would be promptly detected, and that is why the marble voting method is considered reliable.