Dubai was ranked the third best city for expats to live by the InterNations Expat City Ranking 2021, ahead of Singapore and Sydney. Dubai is like Disneyland for adults, which has made it hugely appealing to the expats who make up over 80% of the Emirate's 3.5m residents. Dubai takes the best concepts from around the world and does them better. It took the mantle of the tallest building in the world from Taipei 101 when it opened Burj Khalifa in 2010. It recently set another record when the St. Regis Dubai hotel in Palm Jumeirah opened in November 2021, with the world's first and highest 360-degree infinity pool, poised to steal the thunder from the Marina Bay Sands infinity pool in Singapore. Perhaps Dubai greatest steal, which is not appreciated by many, is that it offers the equivalent of the American dream: "equal opportunity to achieve success and prosperity through hard work, determination and initiative".
The top five reasons expatriates love Dubai are:
#1 High salaries and zero income tax
According to the Time Doctor, the average salary in Dubai was close to $6,000 in 2021 while the average salary range was between $1,500 and $27,000. The top paid professionals are bankers, lawyers, management consultants, marketers, accountants, doctors, engineers, and IT experts.
Dubai is also an attractive option for entrepreneurs who can open a company virtually while living abroad or can set up an onshore business with 100% foreign ownership and a lifetime visa for as little as $6,000.
The bonus is that there is no tax on income earned in Dubai.
#2 High standard of living
Expats generally live well and have a variety of accommodation options from high-rise apartments to spacious villas. The accommodation is usually equipped with modern amenities such as air-conditioning and facilities including gyms, pools, and hot tubs. Some accommodation includes staff quarters to accommodate nannies and maids. Dubai is one of the safest cities in the world with low crime making it ideal for raising children. The weather is hot and bearable for eight months of the year.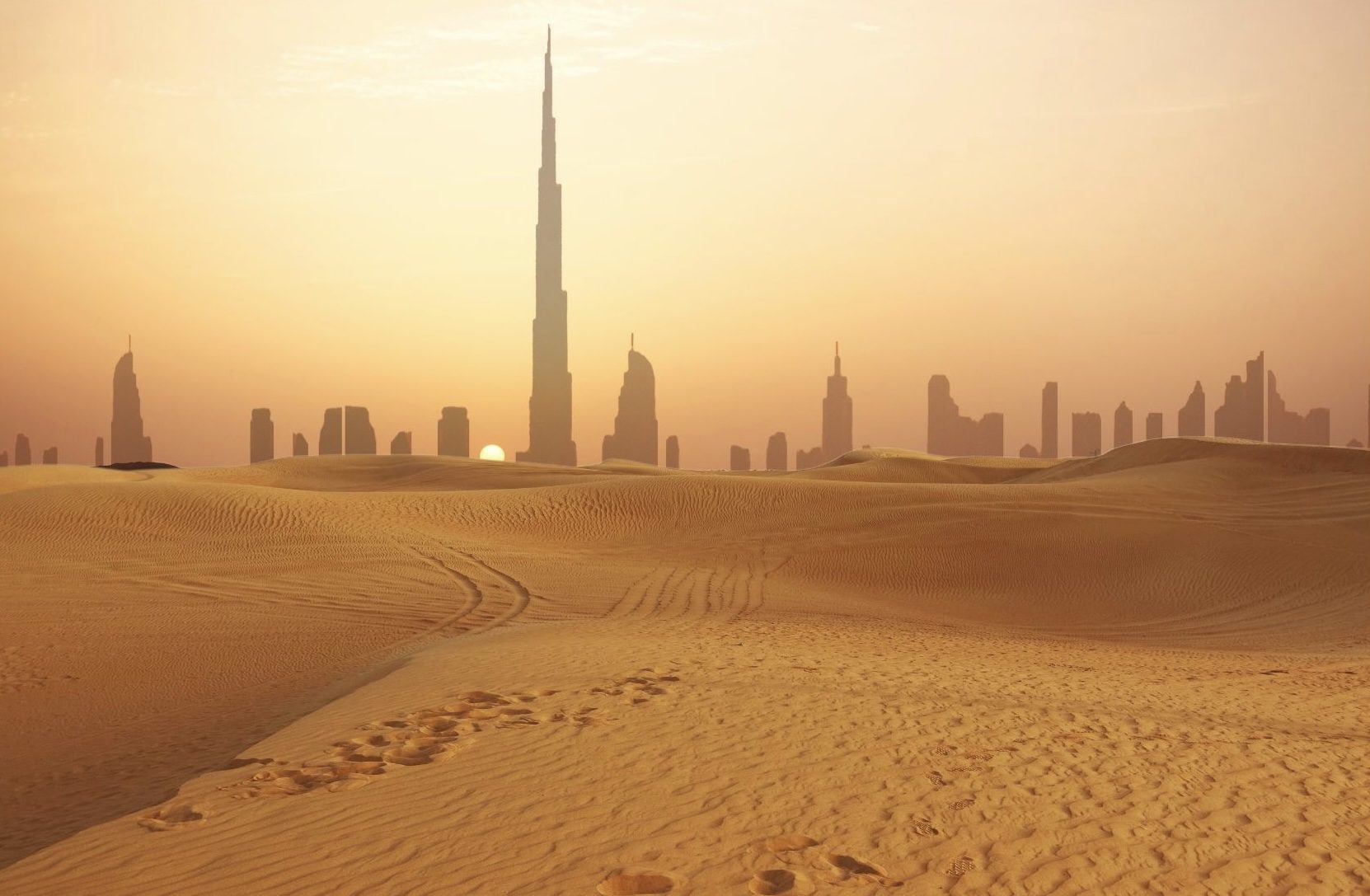 #3 Shopping mecca
The notion that Dubai is high on consumerism is justified given the number of gigantic malls such as Dubai Mall which is adjacent to Burj Khalifa and Mall of the Emirates (MOE), which has the world's largest indoor ski slope. Designer labels, cars and home décor are the items that people generally splurge on. And you can find anything and everything in Dubai. Dubizzle Dubai sells secondhand luxury cars with low mileage at prices cheaper than brand new cars elsewhere in the world. Affordable cars, cheap gas and expansive motorways make this a great place to drive.
Shopping is like a competitive sport played by everyone and there are options to suit every budget. Don't buy designer brands? Deira, Bur Dubai and the Chinese Dragon Mart are more pocket friendly.
Bottom-line: you choose what to spend. And while there is no direct income tax, the state makes its money on consumption with service charges levied on hotel and restaurant bills which goes straight to the government.
#4 Lots to do in Dubai
You'll never be bored in Dubai. It's the ultimate party town which draws the It crowd from other Middle Eastern capitals at the weekend. Pre-pandemic and before the change in the work week from Sunday – Thursday to the current Monday-Friday, weekends began with Friday brunch that went on well into the evenings.
Dubai is also on the celebrity circuit and there is concerts and celeb appearances all the time. Ronaldo and the Manchester United team were in Dubai this past weekend. Those who are into sports will enjoy the many sports clubs such as golf, tennis and sailing.
#5 Travel hub
Dubai has created a fantastic travel hub thanks to Emirates and Dubai International Airport, making it easier to jet off to anywhere in the world should you ever get bored. The airport services between 700-800 flights a day operated by all the major airlines.
Now before you pack your bags, ensure that you are familiar with the local customs and laws. One must treat locals with the utmost respect, regardless of your seniority in the workplace, so leave the superiority attitude as you pass through immigration, or you'll be on the first plane back. Dubai is the most tolerant city in the Middle East and women are not required to wear a hijab like in Saudi Arabia, but people should dress modestly, especially during Ramadan. During Ramadan, eating/ chewing/ drinking in public is strictly forbidden and there are on the spot fines for law breakers. Alcohol is permitted but public drinking and drunkenness is a crime. Dubai has relaxed some rules in recent years to increase personal freedoms such as decriminalising consensual relationships between unwed couples.
Following the success of Expo 2020 and the intense competition among the seven emirates that make up the United Arab Emirates, expect Dubai to continue to roll out more incentives for expats to move as it strives to be the #1 destination for expats.