Travel books on Istanbul inadequately prepare first-time visitors for the fact that you will fall hopelessly in love with this incredible city, whose formidable past is at odds with its present-day political and economic woes. Istanbul, which is strategically located along major historical trade routes, was once the capital city of four powerful empires: Rome, Latin, Byzantine, and Ottoman. Today, Istanbul is the largest city in Europe by size (three times the size of London) and population (nearly 16m people). It is also one of the top 10 most-visited cities in the world and the collapse of the Turkish Lira (₺) has only made it more affordable for foreign tourists.
Why should Istanbul be high up on your bucket list of places to see?
Top 5 things to do in Istanbul
#1 The Bosphorus
The Bosphorus is the heart and soul of Istanbul just as the Nile is to Cairo and the Danube to Budapest. This deep blue waterway, which connects the Black Sea to the Marmara Sea and separates Europe from Asia, is the best way to view Istanbul's landscape, mosques, palaces and Yali houses (historical waterfront mansions). The Emir of Qatar, Sheikh Tamim bin Hamad Al Thani, is rumoured to be the owner of the most expensive Yali in Türkiye: the €100m Erbilginler Yalısı in the upscale Sariyer district.
I was approached by a tour company outside the Blue Mosque and offered a discounted ticket of €10 or ₺120 for a two-hour Bosphorus tour from Fatih to the Golden Horn bridge (historically significant in Greek mythology) and then up to the Fatih Sultan Mehmet Bridge, named for the first Ottoman Sultan Mehmet the Conqueror, who captured Istanbul from the Byzantine empire. No prior booking was required. It was a fantastic way to start my five-day holiday in Istanbul.
To see more of Istanbul and catch a glimpse of the Black Sea and the Yali houses in Sariyer, one should consider doing the six-hour full Bosphorus tour which includes a three-hour stop at the fishing village in Anadolu Kavağı. Companies such as Şehır Hatları offer these tours at affordable rates.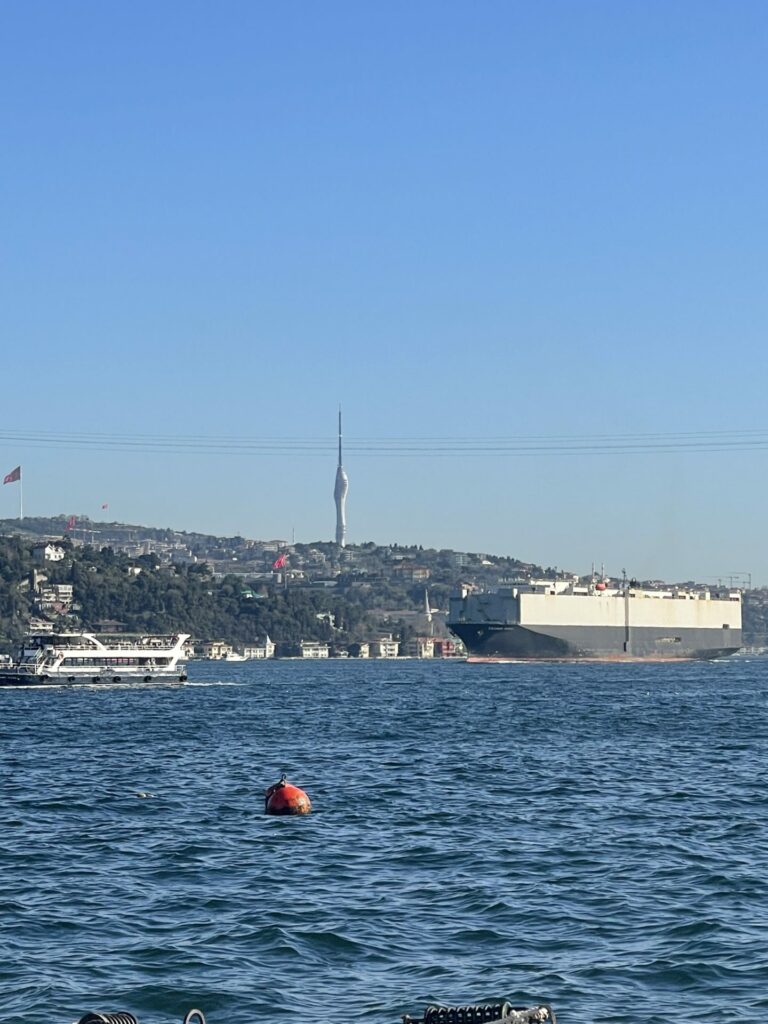 Travel tip: Istanbul is one of the few cities where the sightseeing hop-on hop-off tour bus is not worth it. I paid ₺550 for a one-day tour of Istanbul with Bus Forus which starts outside Aya Sofya in Sultanahmet and crosses the Bosphorus Bridge to Beylerbeyi Palace in Üsküdar, on the Asian side and back to Fatih via Taksim Square. The ticket price is extortionate, and you spend most of the time stuck in traffic. I waited one hour for a scheduled pick up from Dolmabahçe Palace the following morning and eventually took a taxi when I couldn't reach customer service by phone or Twitter for assistance.
#2 The Ottoman palaces
The palaces are jaw-droppingly beautiful and a reminder of the refined tastes of the Ottoman Sultans. I managed to visit just two: Topkapi in Sultanahmet and Dolmabahçe, which was next to my hotel.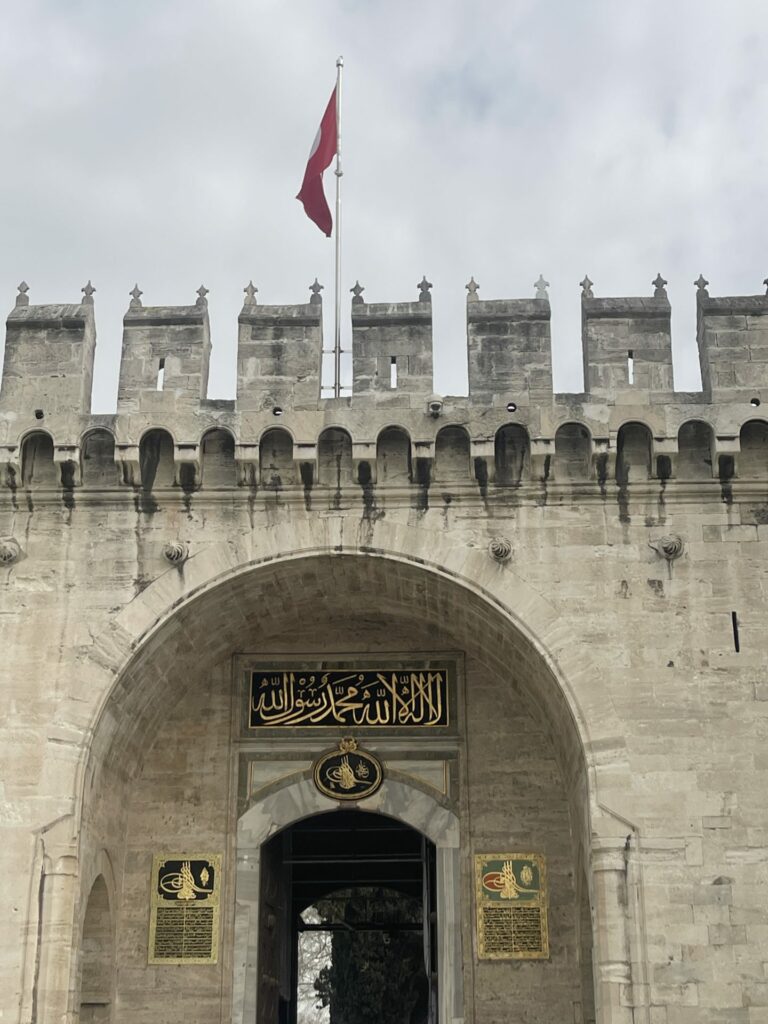 Topkapi palace was the main court of the Ottoman Empire from 1478 to 1856 and is located next to the Aya Sofya. I started with the harem, which is where the Sultan's mother (Valide Sultan), wives (Kadin Efendi), concubines (Cariye), children and female servants lived in a "protected and blessed" place away from non-blood male relatives. Only the most beautiful women were selected to be Cariye and up to eight of them rose to the rank of Kadin Efendi. Historical fact: the harem was protected by castrated black Eunuchs taken as slaves from Central Africa who served as powerful aides to the Sultan.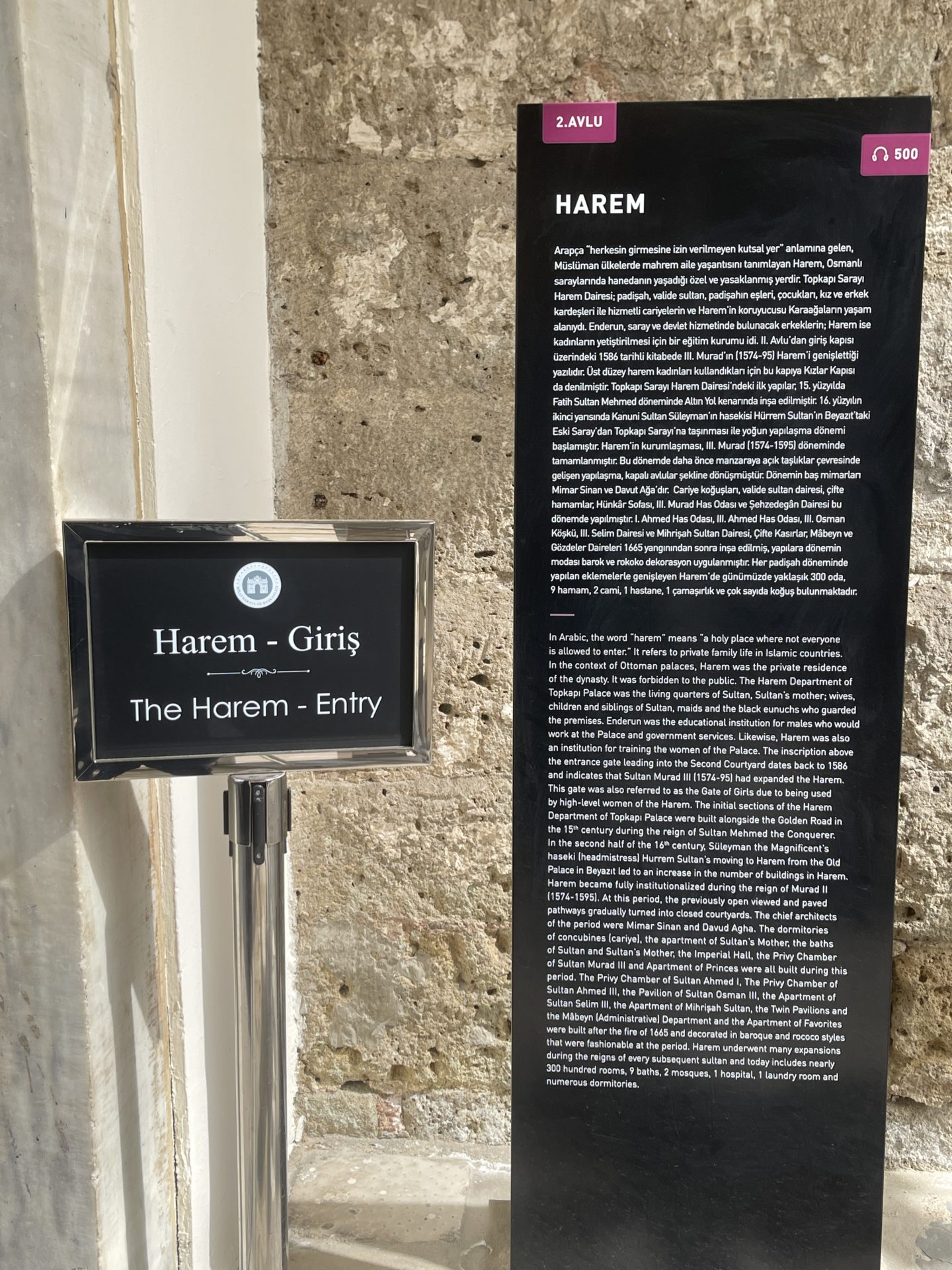 I also visited the Chamber of the Holy Relics which has on display beard hair from Prophet Muhammad (PBUH), which I struggled to see to be honest, and his sword plus that of prophet David, Moses' staff, Joseph's turban, the casing of the Kaaba's Black Stone, amongst many other historical artefacts significant to Islam, Christianity, and Judaism. Photography is not allowed.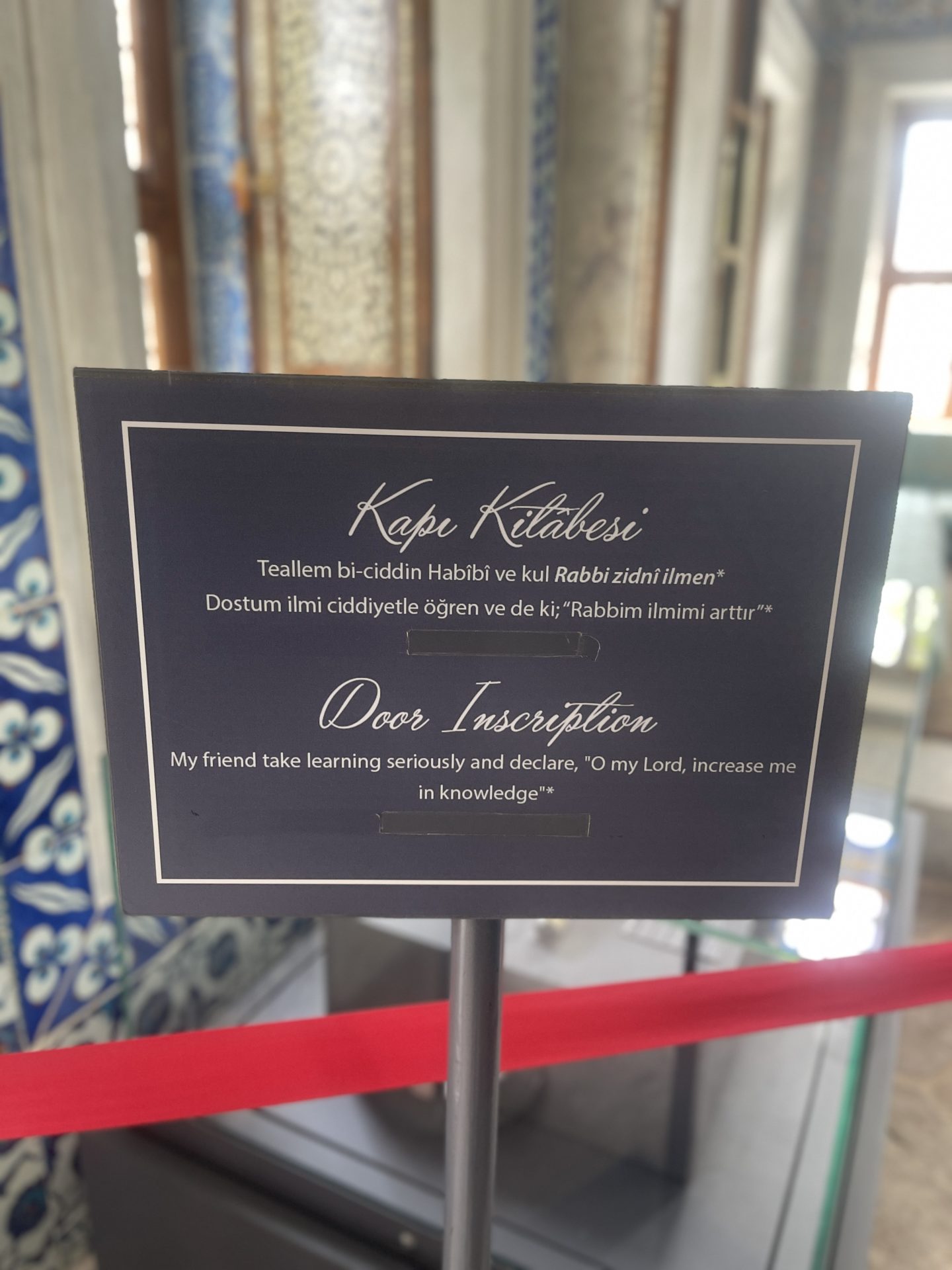 The library is another reminder of how much emphasis the Ottomans placed on learning and culture. The kitchens are worth the visit to see the priceless European, Japanese, and Chinese porcelain china used to serve guests at banquets. The gardens and gazebos make for great photographs. Expect to spend at 3-5hrs visiting this historical treasure.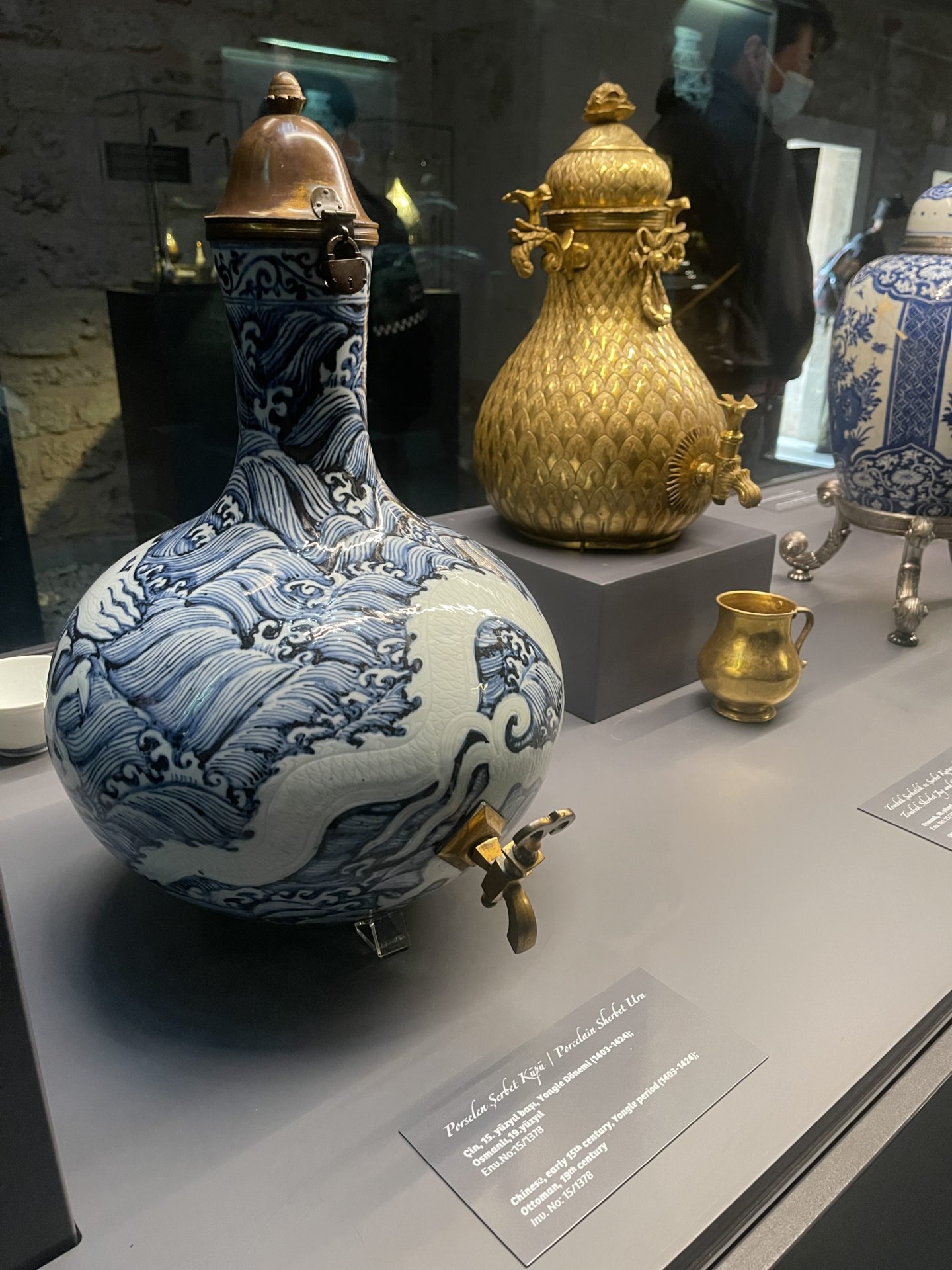 Unlike Topkapi Palace, Dolmabahçe Palace is a more modern palace which has been largely retained in its original state. It was built between 1843 and 1856 by Sultan Abdulmecid I and served as the new court of the Ottoman Empire until it collapsed in 1924. One wonders if the architects' brief was to outdo the 17th Century Palace of Versailles because the architecture and interior design reflects the Rococo, Baroque, and neo-classical style.
Walking up the beautiful, red-carpeted Crystal staircase with one of the most stunning Baccarat crystal glass chandeliers hanging from a vault made from cast iron and glass, it is easy to be confused about whether you are in Türkiye or France. This is the perfect spot for a Town and Country or Vogue photo shoot. It's a pity that photography is not allowed – Instagram shots are what draws crowds.
While Dolmabahçe is as opulent and as luxurious as the finest European palaces, it has one thing (or two if you include the beautiful Harem wing) that Versailles and Buckingham Palace do not have: a grand ceremonial hall. The hall is framed by a jaw-dropping dome that is 36m high and holds the world's largest Bohemian crystal chandelier, a gift from Queen Victoria.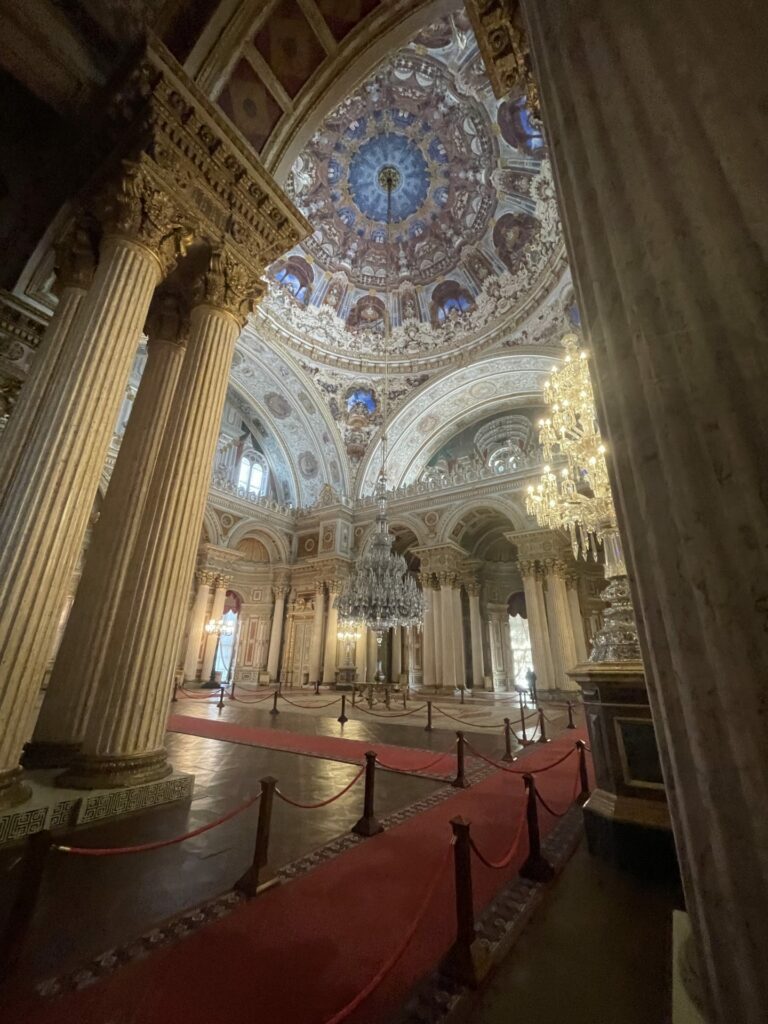 Travel tip: Many tourists will opt for the ₺150 ticket to see the palace and harem only instead of getting the ₺200 ticket to also access the Painting Museum. This is worth the visit. Its houses over 500 works of art including portraits of the Sultans and their families, historical events such as wars and the changing landscape of Istanbul.
#3 The Istanbul mosques
No building reflects the historical change of hands of Istanbul quite like the Aya Sofya Holy Grand Mosque, also known as the Hagia Sophia (Church of Holy Wisdom) or Sancta Sophia. It was originally built in 537 as an Orthodox Cathedral for the great city of Constantinople (Istanbul's old name) and briefly became a Catholic Church during the short reign of the Latin empire. It became a mosque in 1453 and the mismatched minarets were added over the next 150 years. The spectacular interior dome reflects both Christianity and Islam influences. Aya Sofya was converted into a museum in 1935 and then back to a mosque in 2020. It held its first Taraweeh (Ramadan) prayer in 88 years on 2 April 2022. Unfortunately, there are renovations taking place at Aya Sofya and many sections are closed so I left after just 30 minutes.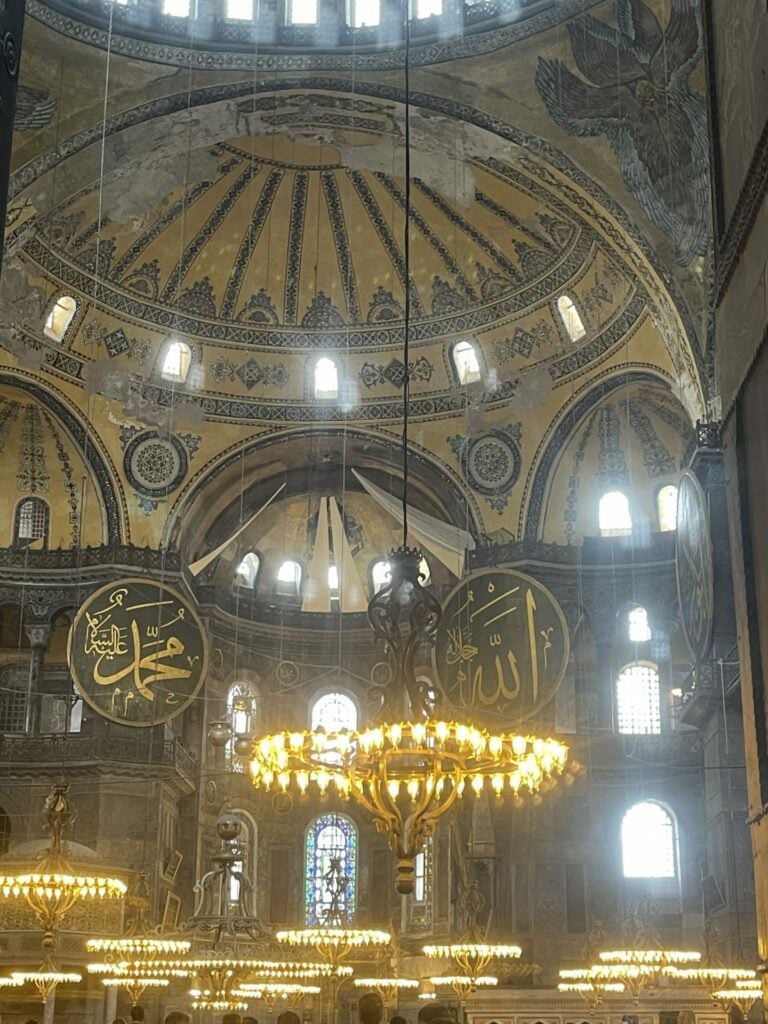 I spent even less time at the famous Blue Mosque which is mainly closed for renovations. The Blue Mosque was built by Sultan Ahmed I (hence the official name of Sultan Ahmed Mosque) to rival the Aya Sofya which is located on the opposite side of a small park. The nickname comes from the 20,000 handmade Iznik ceramic tiles on the interior walls of the mosque. The Blue Mosque tends to get far more attention and visits than the more important Süleymaniye mosque which is in the grand Bazaar district and was constructed by Mirmar Sinan, the Ottoman Chief Architect.
Travel tip: the Seven Hills Café and restaurant offers uninterrupted views of both the Blue Mosque and Aya Sofya. It is the best place to take photos of these two historical sites.
#4 Shopping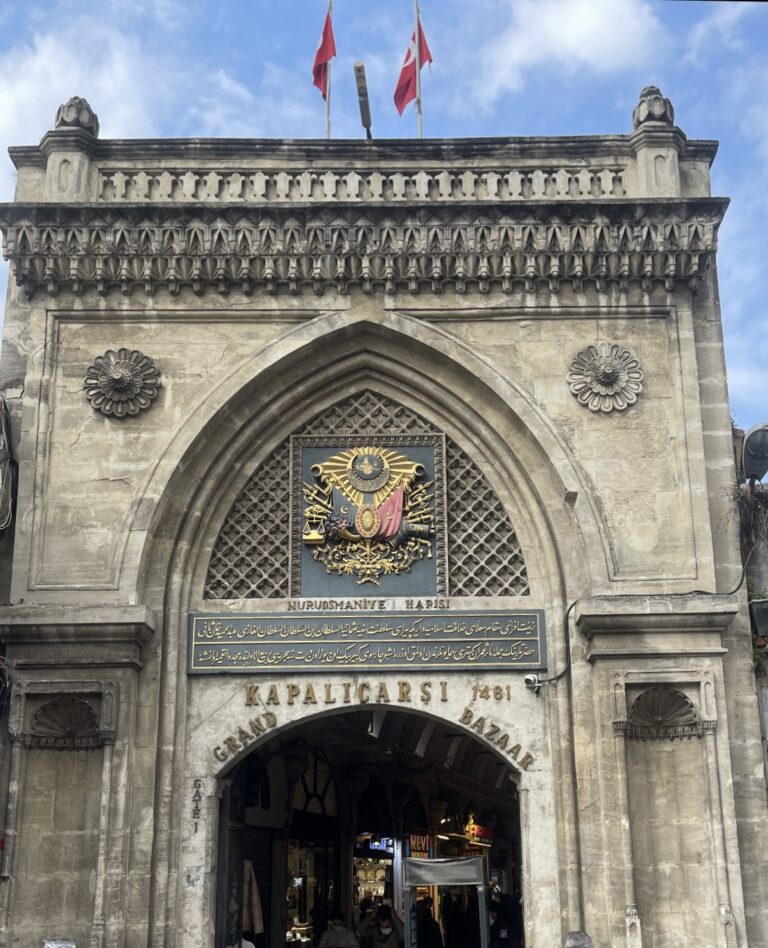 The Grand Bazaar or Covered Market (Kapalıçarşı) is worth visiting for the experience of getting hustled by persistent sellers. A polite smile and firm no-thank-you works and there is no need to be rude. The Bazaar is huge and can be overwhelming with over 4,000 shops selling everything from beautiful rugs to Turkish lamps and counterfeit designer goods.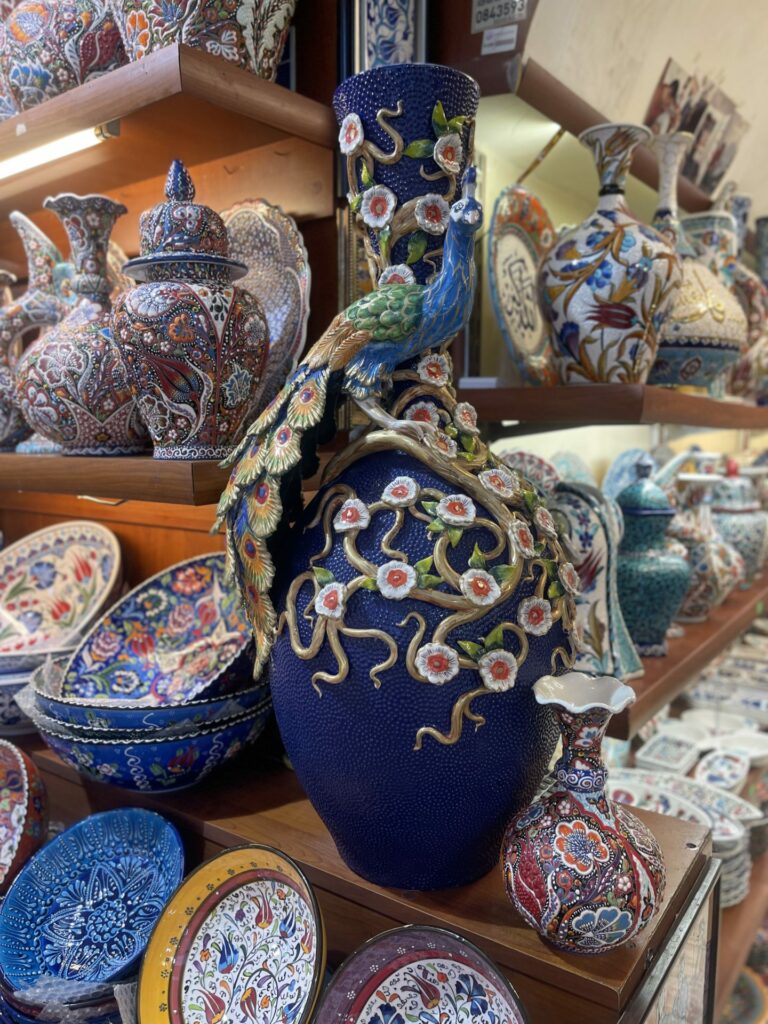 I bought a wrap after standing in the cold waiting for Bus Forus and an Iznik Ceramic piece from a store which makes the most stunning vases and decorative plates. Most sellers can ship abroad, which is convenient.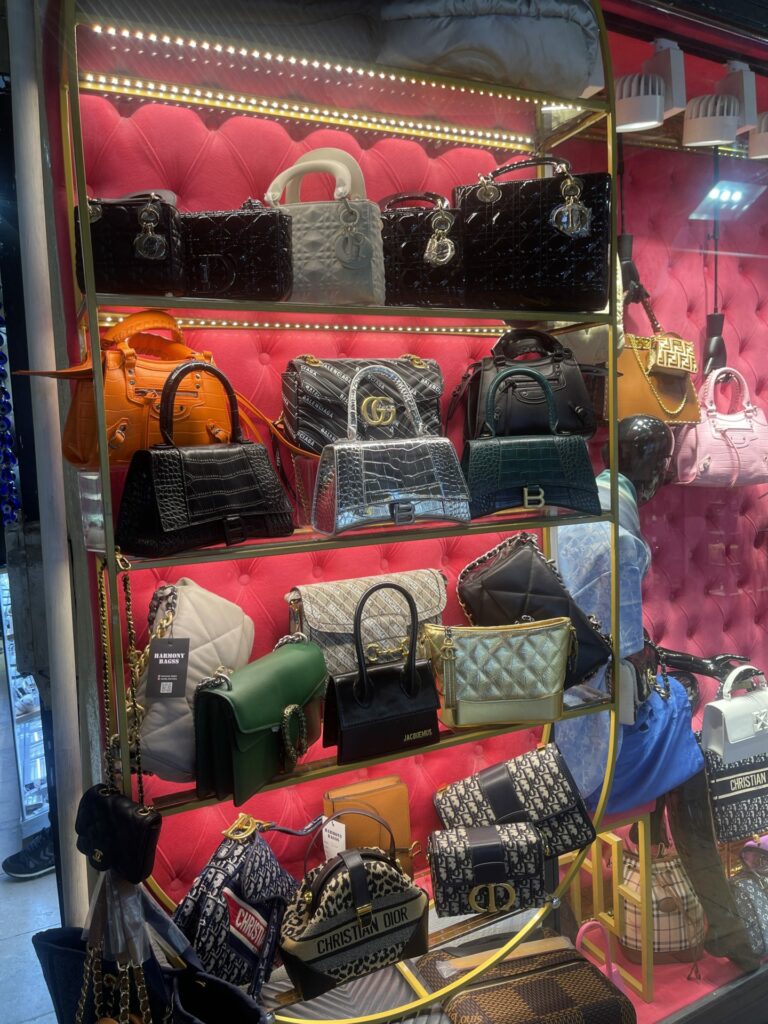 For those looking for high fashion, the best places to shop are İstinye Park in Sariyer, Zorlu Centre in Beşiktaş, City's Nişantaşı in Şişli and Emaar Square mall on the Asian side in Üsküdar. The newly-opened Emaar Skyview is located on between the 47th and 48th floors of the mall and is something I hope to do during my next visit to Istanbul.
Travel tip: everything is negotiable in the Grand Bazaar. I paid ₺200 for a cashmere and wool scarf which was originally priced at ₺350, much to the annoyance of the seller. I didn't bargain much with the ceramics seller because I know I was already getting quality on the cheap and I will be back for more.
#5 Social scene
Istanbul is one of the few cities where meeting and mingling with locals is essential. People are friendly, hospitable, and fiercely proud of their country and heritage so don't be surprised if you are invited to hang out. I spent one afternoon walking down İstiklâl Caddesi in Beyoğlu with a childhood friend who recently moved to Istanbul from Zambia. The area is full of shops, bars and restaurants and is one of the main places to hang out in Istanbul.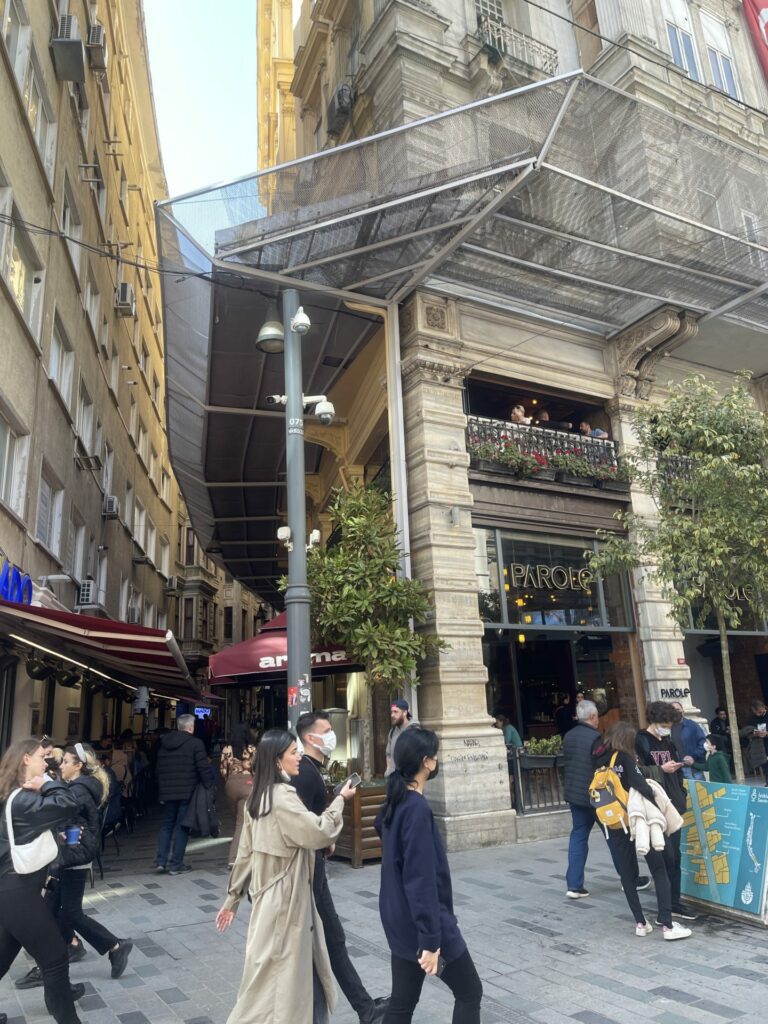 The following day was spent in beautiful Bebek with its seaside restaurants and hip bars, recommended by a Turkish friend from London. It reminded me of Sentosa in Singapore where I lived before moving back to London. Turkish people love to dine out and party so don't miss out.
Travel tip: a warning to my fellow female travellers, the men are gorgeous, well dressed, and charming so guard your heart!
Istanbul travel tips
Where to stay in Istanbul
I chose to stay at Swissôtel The Bosphorus Istanbul in the Beşiktaş district after seeing a photo of 16 Roof, one of the best rooftop bars in Istanbul with sweeping views across The Bosphorus. My hotel choice was a toss-up between Swissôtel and Shangri-La, which doesn't have the same views, and is located nearby.
It would be advisable to spend a day enjoying the hotel. The standard Swissôtel beds and pillows are very comfortable, and the rooms are equipped with all the modern amenities. The Pürovel Spa & Sport has a swimming pool, gym, spa and hamam, which gets booked up in advance so please book early to enjoy this authentic Turkish experience. I was apprehensive about using the Hamam (public bath) but the hotel has a policy which restricts use to one guest at a time.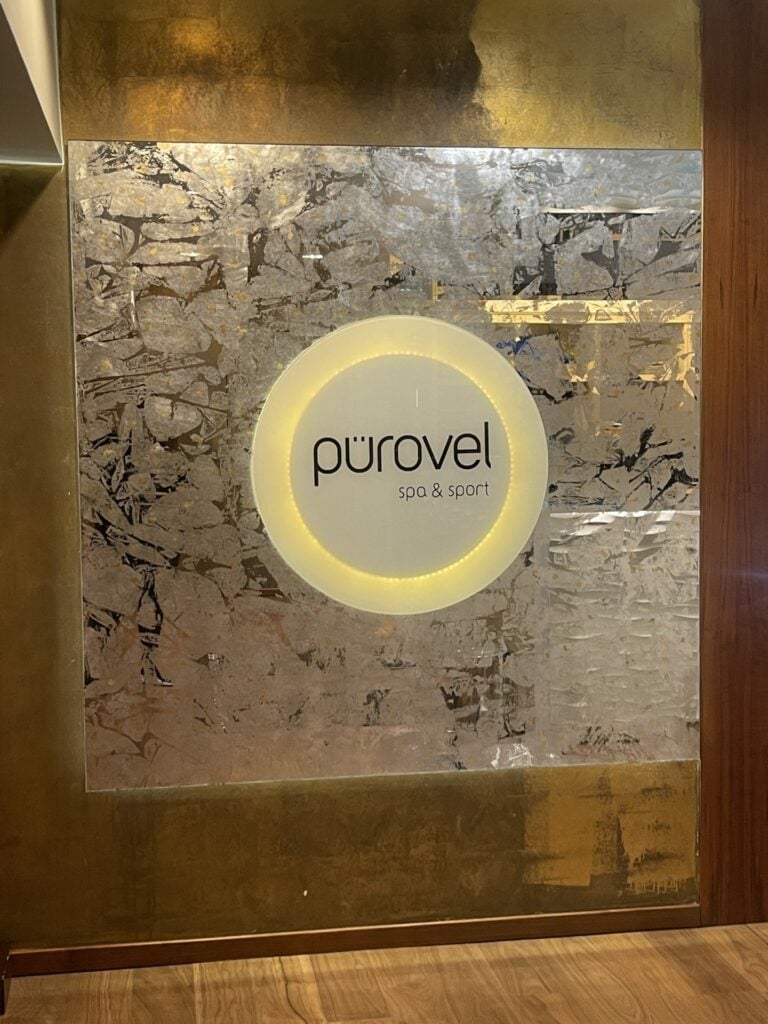 I chose to pay extra to use the Executive Lounge for breakfast and happy hour while taking in the views. It was also fun to see other guests including one who came to Istanbul for rhinoplasty surgery and had no qualms about walking around with her bandaged face. Türkiye is famous for cosmetic and dental surgery so it is no big deal to see people with bandages.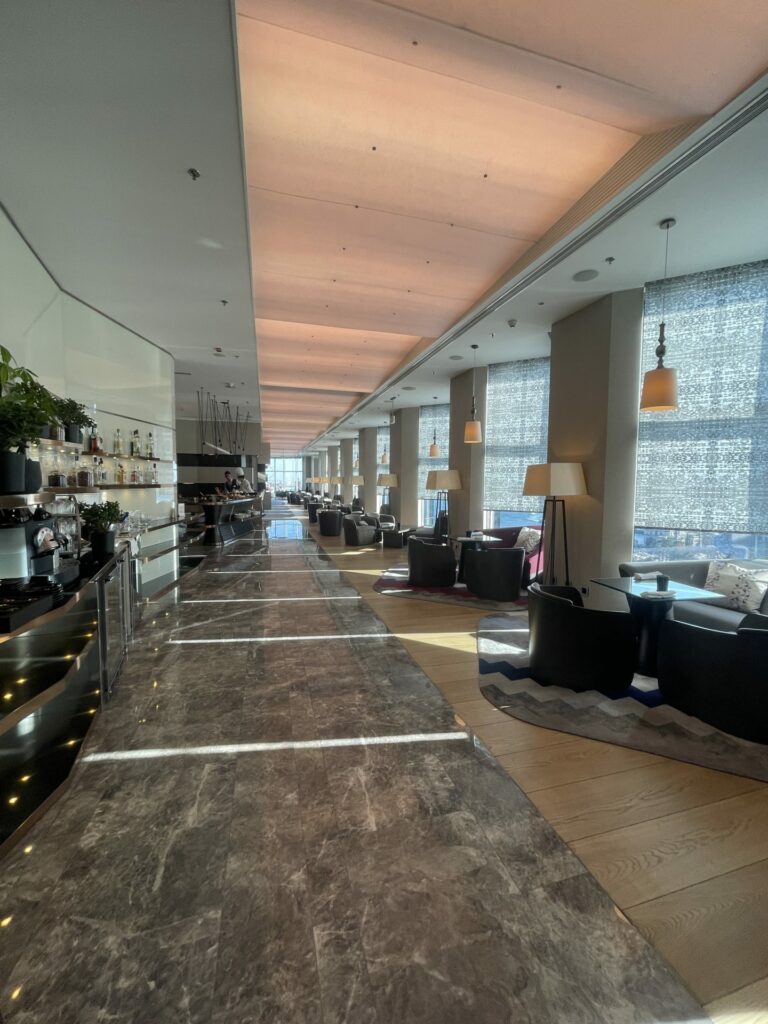 I had a wonderful stay and was most impressed by the excellent service. Everyone from the room attendants to security and the front desk were very professional and eager to assist. I was given a very early check-in at 5am and a late check-out at 2pm, which I much appreciated.
Travel tip: It is tempting to stay in Fatih because you'll be spending at least two-three days exploring historical sites there and there is an abundance of affordable accommodation. But it does get quiet when the tourists leave and shops close and dining options are limited. Explore your options and consider hotels in Beşiktaş or Beyoğlu.
How to commute around Istanbul
Most tourists will book a hotel shuttle from the airport and take taxis around the city. It is advisable to take a taxi to and from the airport which will cost around €25 each way if booked via Uber so that the price is set in advance. The hotel shuttles cost at least three times as much though is worth it if you arrive at 3.30am as I did.
The taxi drivers in Istanbul are an absolute nightmare though you do find the occasional saint (booked with Uber) whom I gave a 50% tip and used my Google Translate (GT) to say "Thank you for being the first taxi driver not to try to try to con me. May Allah bless you". He was so touched.
My worst driver picked me up from Taksim Square around 4.30pm on a Friday and then dumped me a kilometre down the road because there was too much traffic heading to Beşiktaş. My GT is just as efficient at dishing out blessings as it is for curses. At this point I was done with taxi drivers and walked 30 minutes back to my hotel, which my concierge had advised me not to do because it is very hilly. The upside was I got one workout done during the trip.
My favourite encounter was with a taxi driver who picked me up from the hotel on my second day and tried to charge me ₺100 on a trip that cost me ₺60 the day before. I took photos of his car and told him via GT that it was bad karma to try to con me. He accepted the ₺60. Wasn't he the same driver Uber assigned to take me to the airport three days later? No one has ever apologised so much. Haha!
Travel tip: Travel like a local and buy a Istanbulkart travel card to take buses and ferries. I nearly took the bus on a Saturday night after spending an hour waiting for a taxi or Uber in Bebek after a wonderful night out at Lucca bar, where some patrons arrive in Lamborghinis. If I can ride the bus in London, then I can ride the bus in Istanbul.
Where to eat in Istanbul
Tourists will be tempted to eat at Nusr-Et, the steakhouse made famous by the Turkish butcher turned restauranteur, Nusret Gökçe, popularly known as Salt Bae. Unlike in London where the ridiculous prices have put people off, Nusr-Et is relatively affordable in Istanbul and can be found in various locations including Grand Bazaar, Beşiktaş and Bebek.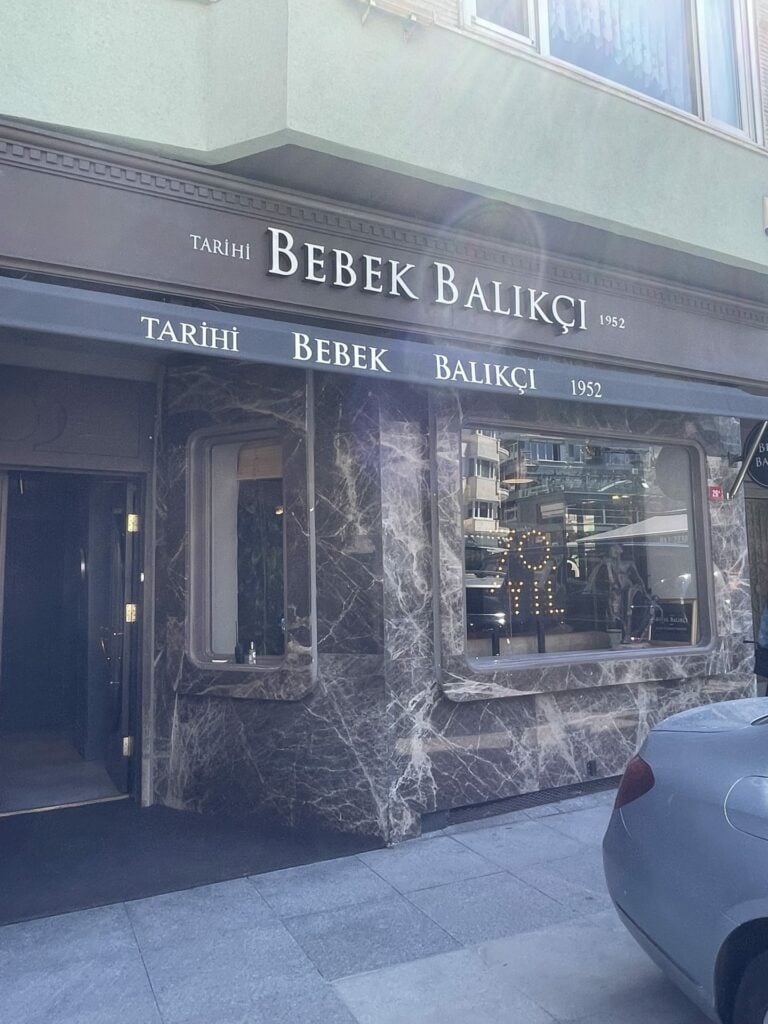 I had lunch at Bebek Balikçi, an upscale seafood restaurant in the heart of Bebek, which was recommended by my Turkish friend. The gods were smiling in my favour because I arrived shortly before 1pm on a Saturday without a reservation and was given a good table with a magnificent view of the Bosphorus and the famous Bebek hotel.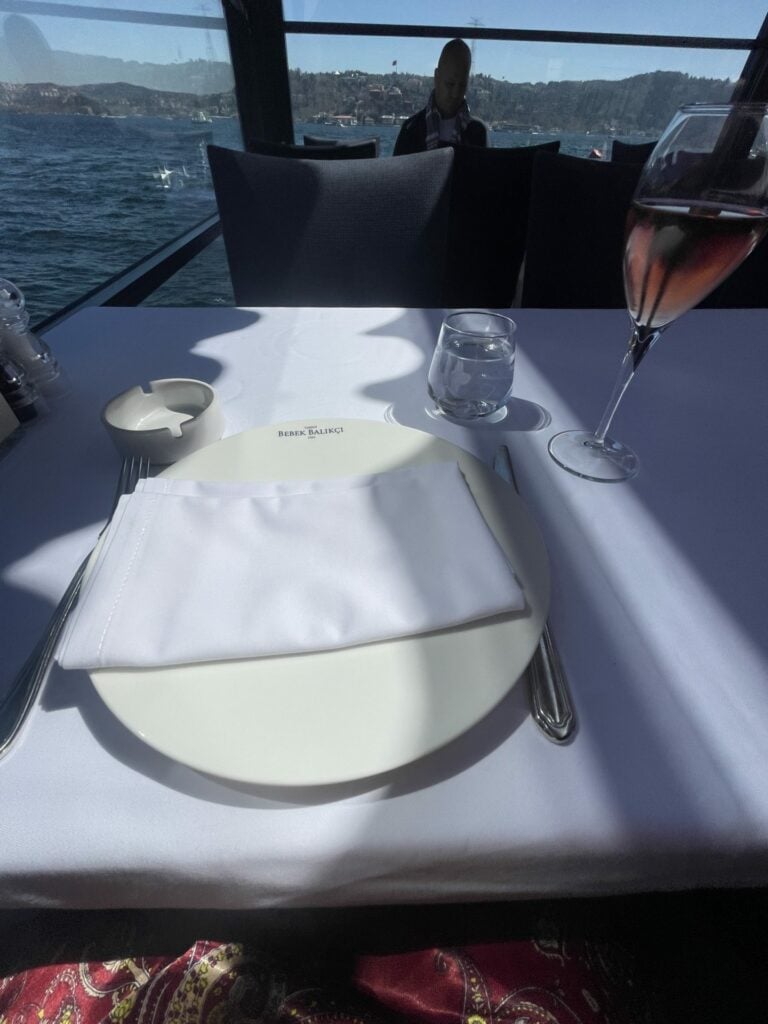 The staff were friendly and took great care regarding my shellfish allergy. The prices have not been adjusted much since the devaluation and a bottle of their best Rosé was just €30. Even though the restaurant got very busy between 1.30-2.30pm, I was able to hold on to my large table for nearly 3hrs as I sampled delicious desserts and Beylerbeyi Göbek Raki, the triple distilled grape alcohol, which has a 45% ABV content.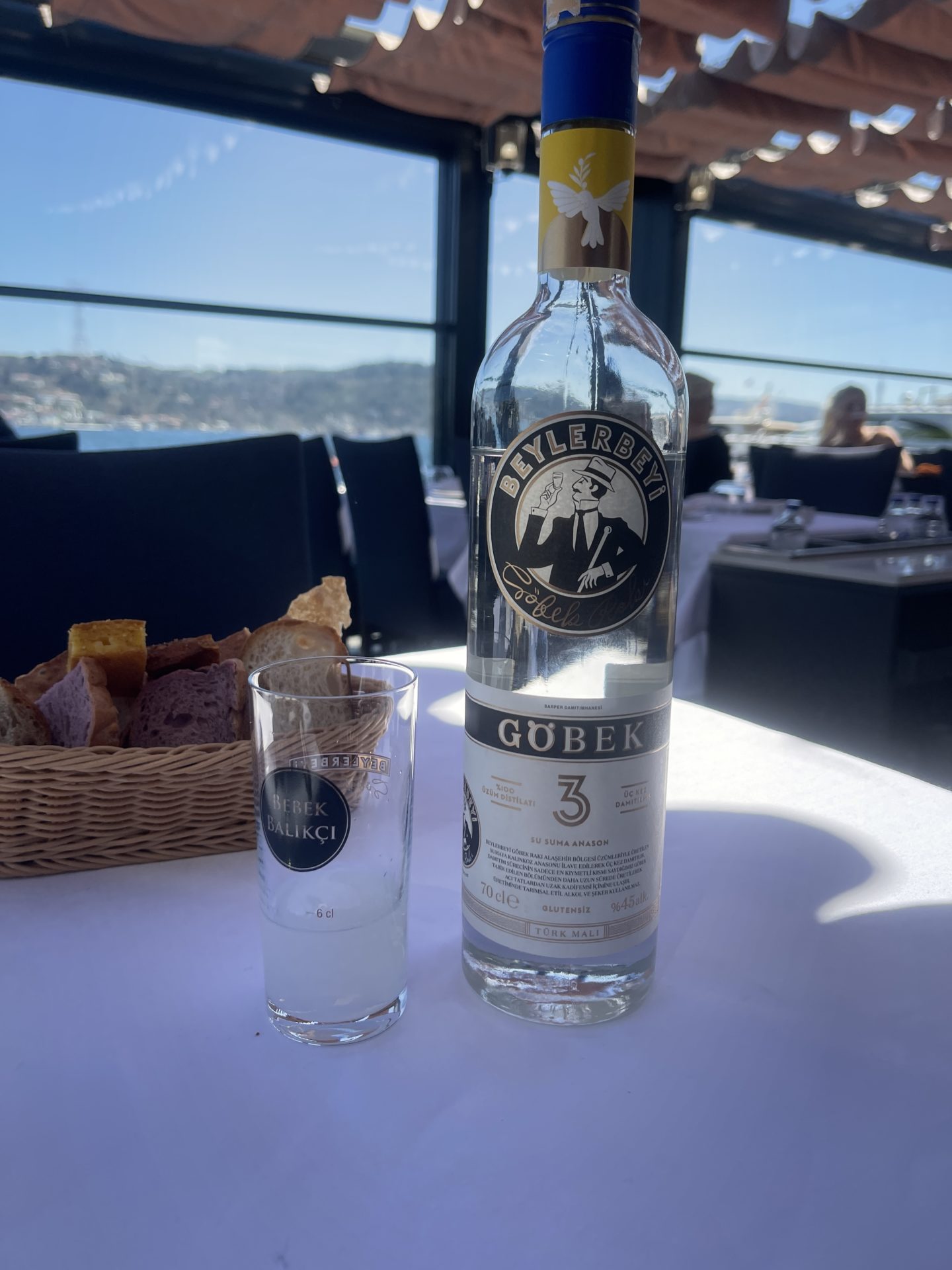 Travel tip: book in advance! Restaurants and bars get very busy in Istanbul.
Where to change money
The best place to change money is before you leave for Istanbul. The rates at the airport are not great and you're even better off changing money at the bureau de charge near Taksim Square.
Travel tip: use cash for transportation and tips, and bank cards in restaurants and shops. I converted £100 and returned to London with change.
How safe is Istanbul?
I was originally meant to visit Istanbul in 2016 but was put off by the June 2016 attack at Atatürk Airport which left 41 people dead. The following year there was an explosion at a nightclub in Ortakoy, Istanbul. The threat of terrorism remains and is evident in the armed security at the new Istanbul Airport and tourist sites like Sultanahmet, heightened security at hotels and the many security checks when boarding flights, especially to the US.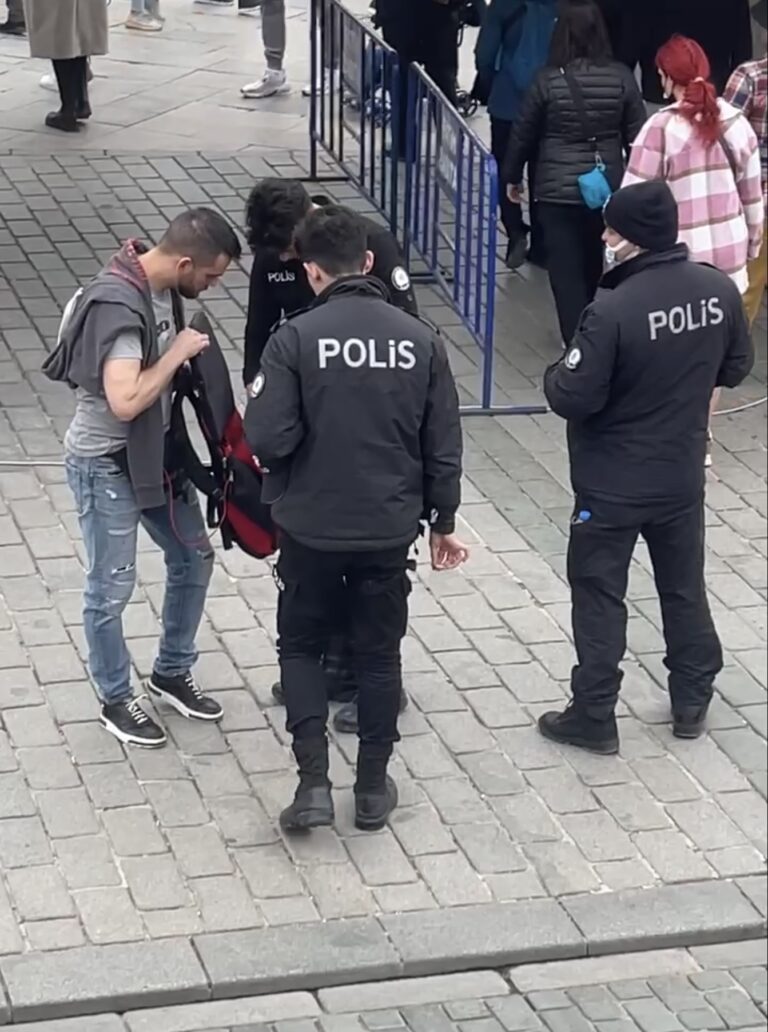 Did I feel unsafe in Istanbul? Absolutely not. For a large city, it also is less dangerous for mugging and petty crimes than London.
Travel tips: the UK government foreign travel advice asks travellers to remain vigilant of potential terrorist threats. Istanbul is also prone to anti-government protests so check with your hotel before heading out to avoid getting caught up in riots.
How long should you stay in Istanbul?
There is so much to do and see in Istanbul that five days is simply not enough. You need at least a week to see the city properly and two weeks to add day trips to nearby places such as Princes Island.
The great thing about living in Europe is that I will be heading back to Istanbul again soon. This love affair is only just beginning!