Lateral Flow Devices (LFD) have been around since the 1980s and got their breakthrough moment during the 2020 COVID-19 pandemic. LFDs empowered people with mild cases to detect the deadly virus and monitor recovery, without leaving their homes. More importantly, it reduced the reliance on the overstretched health services, leaving doctors and nurses to focus on more severe cases. It became customary for dinner party invitations in 2021 to come with a polite note to test before leaving home and test-kits were on offer, next to welcome drinks, for those who had forgotten.
Until the pandemic, the most common-use cases for LFDs were over-the-counter (OTC) pregnancy and Urinary Tract Infections (UTIs) tests. In Africa, the most convenient way to test for HIV and malaria is by using LFDs administered by health care professionals. In contrast, it is now possible for anyone to buy HIV, Syphilis, Herpes and Hepatitis B tests kit online in the UK and self-administer the tests.
There are endless use-case possibilities for LFDs and Hutano Diagnostics is capitalising on that opportunity. Hutano, an Oxford-based company founded by 32-year-old Zimbabwean health entrepreneur, Atherton Mutombwera, is building an innovative, affordable and user-friendly LFD to detect sepsis. ONGOLO interviewed Atherton to find out more.
What is Hutano Diagnostics developing?
Hutano Diagnostics is developing an affordable and user-friendly LFD to detect sepsis on it's modular aptamer based LFD platform, in collaboration with the Mahidol Oxford Tropical Medical Research (MORU) (who are identifying the Sepsis prognostic biomarkers with Médecins Sans Frontières), Sir William Dunn at the University of Oxford's School of Pathology, UK Sepsis Trust and SomaLogic Inc.
The modular aptamer-based LFD platform will enable the multiplexing of up to 20 biomarkers for disease prognosis, diagnosis and management. A smartphone device can be used to interpret the results.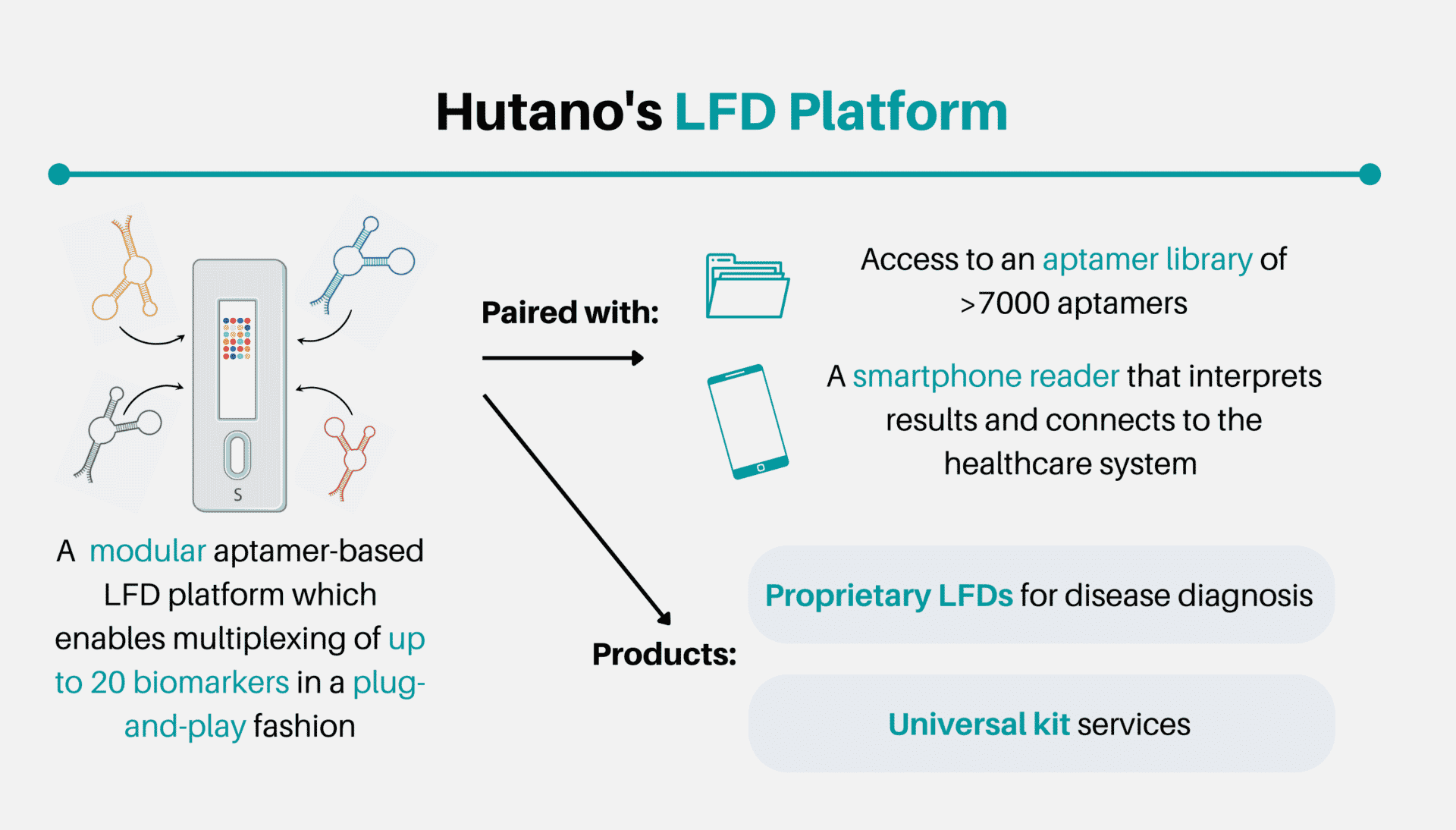 Why is Hutano Diagnostics focused on sepsis?
Sepsis is a life-threatening medical response to an infection in the body that affects over 49m people annually and kills 11m people, with children accounting for half the fatalities. Sepsis kills more than 2m people in Africa, and possibly millions more given the lack of data.
Sepsis is a challenging disease to detect because it sometimes presents itself as the flu. Current tests rely on taking blood culture from affected patients and the results can take up to 24hrs. Unfortunately, every hour that treatment is delayed increases the risk of mortality by 7.6%. Using the Hutano LFD will allow patients to be diagnosed and treated quickly, thus reducing the mortality rate.
What inspired Atherton Mutombwera to launch Hutano Diagnostics?
Hutano means health in Shona, which is one of the main indigenous languages spoken in Atherton's native Zimbabwe. The Founder and CEO of Hutano studied Nanobiomedicine in South Africa at the University of the Western Cape and Nelson Mandela Metropolitan. He was awarded the prestigious Mandela Rhodes Scholarship in 2014 and won a scholarship from the Weidenfeld-Hoffman Trust in 2016 to study for an MBA at Oxford's Saïd Business School.
Atherton completed his studies during one of the worst Ebola outbreaks on record in 2013-16. Over 11,000 people died from the viral hemorrhagic fever which mainly impacted Sierra Leone, Liberia and Guinea and spread as far as Spain and the United States. His initial goal when he launched Hutano in March 2018 was to develop an aptamer-based LFD platform to detect Ebola. When the pandemic started, the company pivoted away from Ebola to COVID-19 and the partnership with Oxford's School of Pathology paved the way for the current work on sepsis.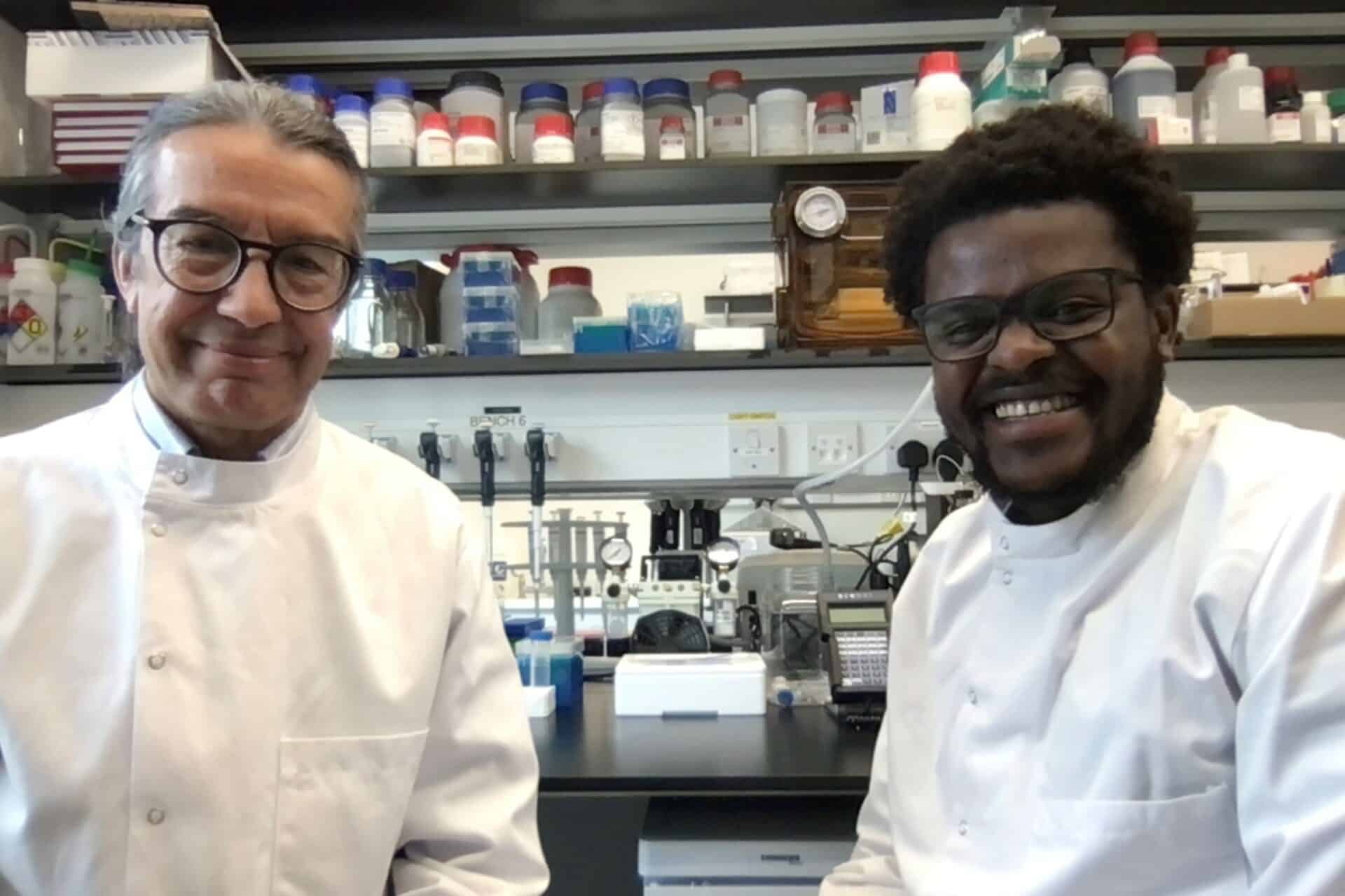 Atherton's advice for other entrepreneurs
#1 Build and leverage your network
Atherton was keen to connect with other aptamer researchers when he started at Oxford and reached out to Professor William James at the Dunn School of Pathology at University of Oxford. It was Professor James who recommended that Atherton collaborate with world leaders in aptamers rather than try develop his own.
Being a Mandela Rhodes Scholar gave Atherton access to the Rhodes Scholar network, and he made some valuable contacts at the Rhodes Ventures and the Rhodes Health Forums. Dr Glenn Leighton, an Australia Rhodes Scholar and former investment banker, is now the Chairman and Finance Lead for Hutano. Zimbabwean Rhodes Scholar, Dr Colin Michie, became a mentor and gave Atherton a financial lifeline by letting him housesit for two years. This reduced Atherton's monthly expenses and helped him launch his company in 2018.
The Hutano Diagnostics journey could not have been made possible without the countless people whose doors Atherton knocked on and who were willing to help.
"I thought I was fundraising but I was actually building a board and reputation borrowing, which opened more doors"

Atherton Mutombwera
#2 Listen
Listen more than you speak. Ask people to critique your ideas and strategy because that is where the growth comes from.
#3 Future-proof your organisation
Entrepreneurs live off hope and faith. The best advice Atherton received was to do a post-mortem about his company: "Imagine it is five years after your company died. Ask yourself: why did it die?" Imagining the worst thing that could happen will force you to think of potential issues before they materialise.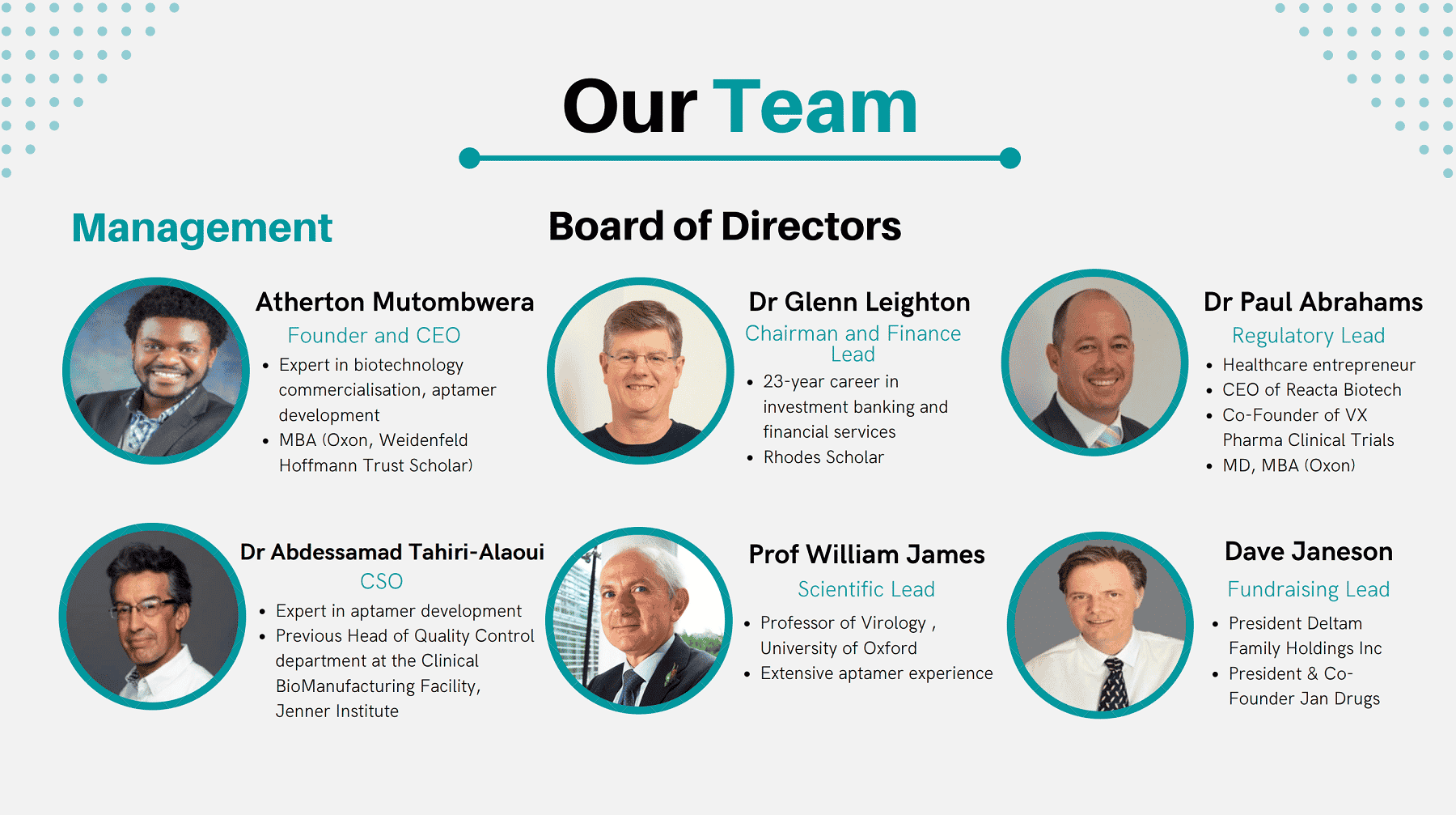 Hutano Diagnostics' next fundraising round
The Sepsis market will be worth $1.2bn by 2030 and the LFDs market will be $10.4bn in 2027. Hutano Diagnostics is looking for equity investors and will start their next fundraising round on 1 November 2022 and close on 30 April 2023. Follow their LinkedIn page to find out more.