In January 2023, the US Treasury Secretary and foreign ministers from China, Germany, France and Russia visited several countries in Africa, as part of the latest scramble for the continent's natural resources, access to markets and most importantly, support in the Russia v Ukraine War.
We'll look at the purpose of each visit and provide a possible explanation for why countries are lobbying for Africa's support.
China's new foreign minister makes first foreign visit to Africa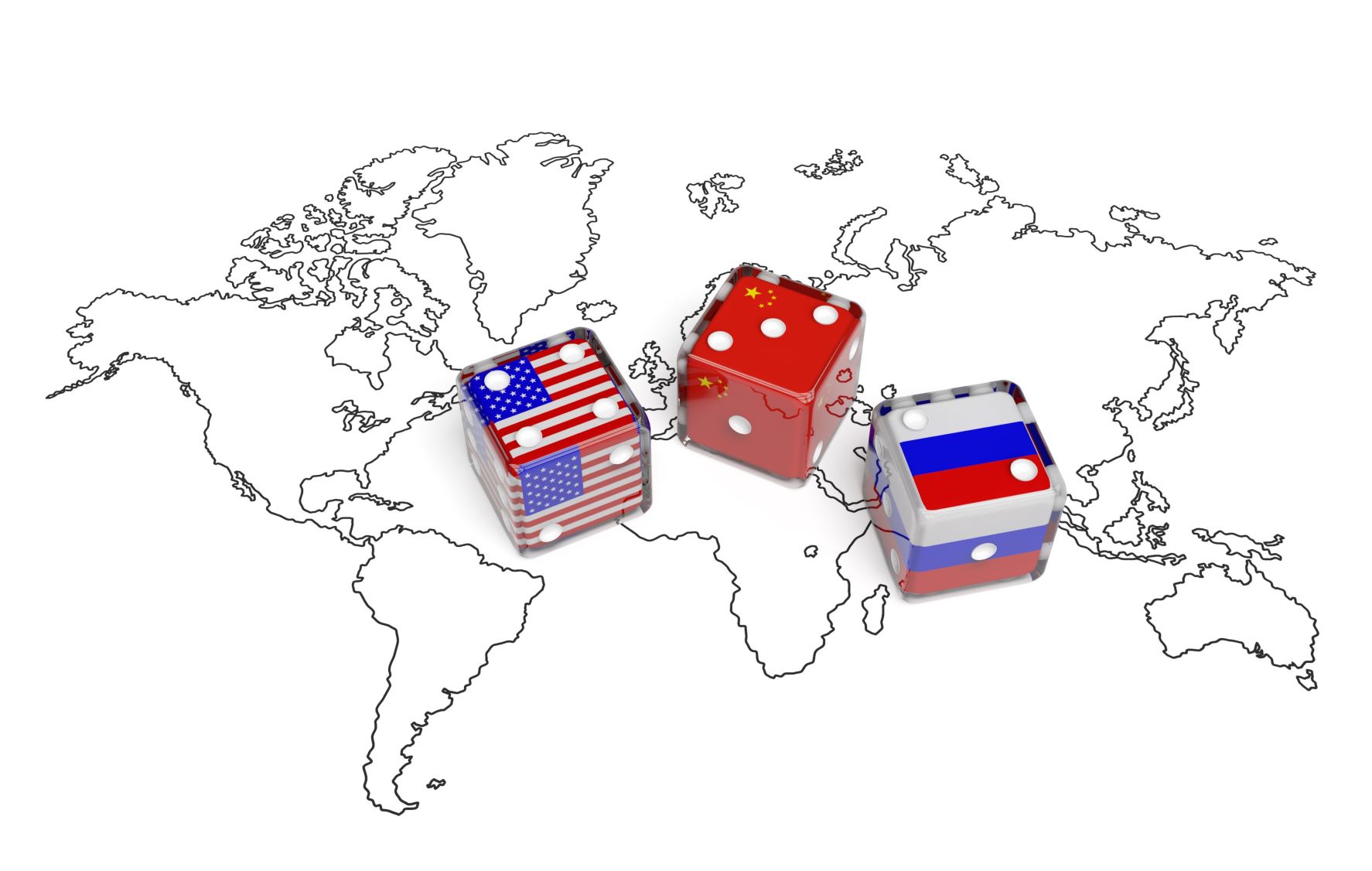 Less than two weeks after he was appointed Minister of Foreign Affairs, the 56-year-old Qin Gang continued a long-standing tradition started by his predecessors of visiting Africa at the start of each year. China has long viewed Africa as a "diplomatic priority" and Qin conveyed this message as he travelled to Ethiopia, Gabon, Angola, Benin and Egypt between 9-16 January 2023.
The former Chinese Ambassador to the United States met with presidents, prime ministers, foreign affairs counterparts and the African Union (AU) Commission Chairperson during his visit, where common themes discussed included the Belt & Road agenda, trade, debt restructuring, the importance of the Sino-Africa friendship and continued mutual respect.
China avoids being preachy towards African countries and Qin was quoted as saying to the Ethiopian government: "China has always believed that the conflict in the Tigray Region is an internal affair of Ethiopia and that the Ethiopian people have the wisdom and ability to independently resolve their internal differences".
Germany and France joint visit to Ethiopia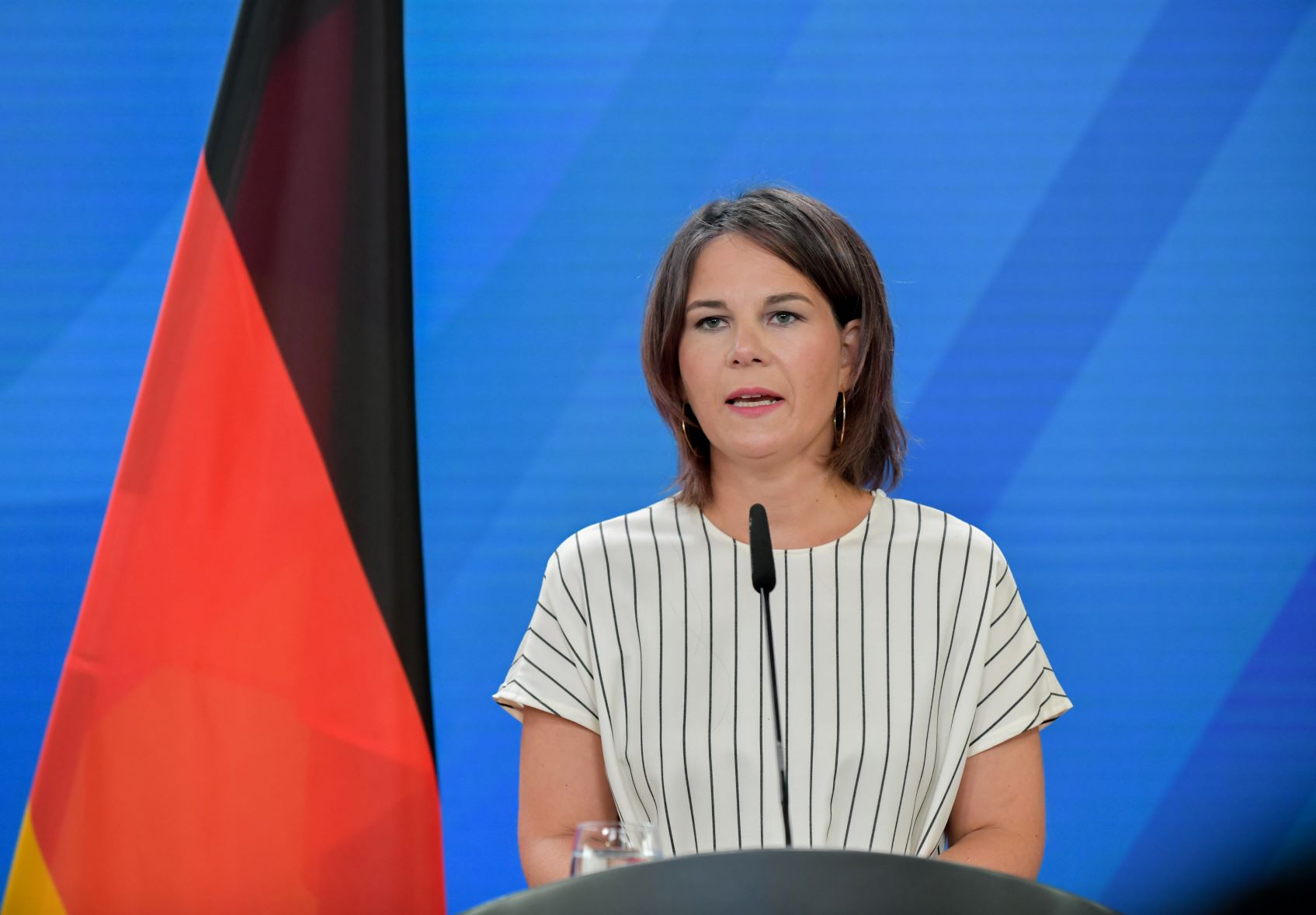 Soon after Qin left Ethiopia for Gabon on 12 January 2023, the German foreign affairs minister, Annalena Baerbock, and her French counterpart, Catherine Colonna, arrived in Ethiopia for joint talks with the African Union and Ethiopian Prime Minister, Abiy Ahmed. The discussions covered the Tigray War ceasefire, food insecurity in the region and support for Africa getting two permanent seats on the UN Security Council. The trip ended with a plea for Africa to stand with the European Union against Russia.
Unfortunately, Baerbock's own Ministry undermined any goodwill generated by the trip with an ill-advised tweet from the German Foreign Office account on 24 January 2023, mocking the Russian foreign minister's visit to Africa. The tweet, which came as Germany confirmed it had given Leopard 2 tanks to Ukraine, was condemned by the spokesperson for the AU Commission Chairperson, Ebba Kalondo for the lack of respect shown towards Africa.
Russian foreign affairs minister visits African again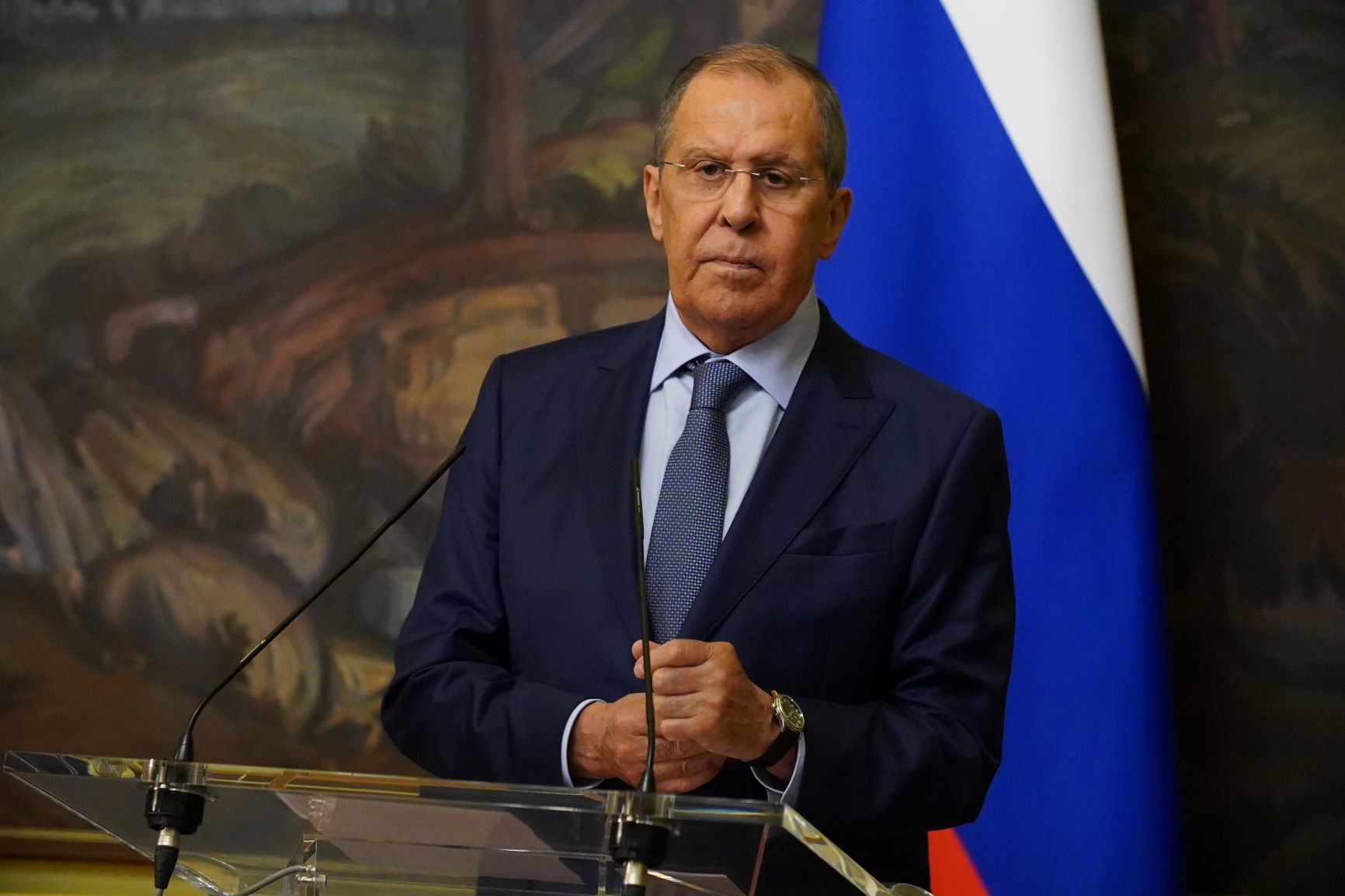 Russia's Minister of Foreign Affairs, Sergey Lavrov visited South Africa, Eswatini, Angola and Eritrea during his weeklong visit to the continent – his second in six months. In Eswatini, Lavrov promised to provide security training as the government clamps down on increased activism in the troubled kingdom. In Angola, Lavrov cemented historical ties with the ruling MPLA party that has ruled the oil and diamond rich country since 1975.
Eritrea and Russia discussed bilateral deals in energy, mining, information technology, education and health. Eritrea has received military assistance from Russia and was the only African country to veto the UN resolution on Ukraine in March 2022. Read our March 2022 article Understanding Africa's vote on the Ukraine resolution.
It was Russia's visit to South Africa that irked the West the most. South Africa, like Eswatini and Angola, abstained in the UN resolution on Ukraine vote. During Lavrov's visit, South Africa announced a joint naval exercise with Russia and China off the coast of South Africa from 17-27 February 2023, which coincides with the one-year anniversary of the Russian invasion. This move was swiftly condemned by the White House. South Africa's foreign minister, the formidable Naledi Pandor, defended her country's right to hold military exercises with friendly countries.
US Treasury Secretary makes first official visit to Africa
US Treasury Secretary, Janet Yellen, arrived in South Africa the day after Lavrov left. This was the final and perhaps most challenging leg of her three-country visit to Africa. Yellen sidestepped the military exercise controversy but nonetheless warned South Africa not to break US sanctions on Russia. This follows reports that a sanctioned Russian ship had docked at the Simon's Town naval base in South Africa in December 2022. Yellen held talks with South African President Cyril Ramaphosa and Finance Minister Enoch Godongwana, where they discussed South Africa's clean energy transition from coal to renewables, sovereign debt, terrorism and other pressing issues. Yellen also visited a Ford plant in South Africa.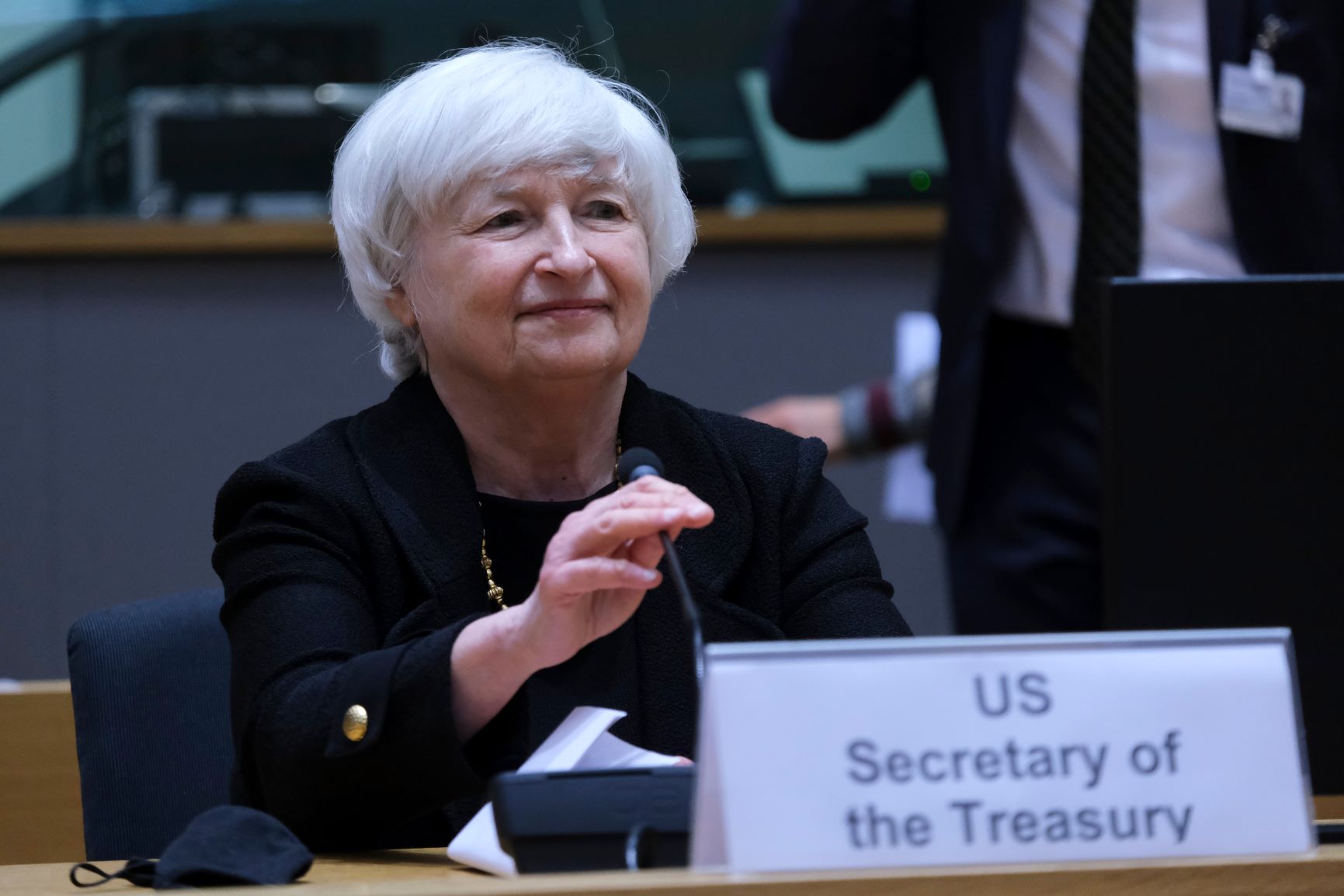 Prior to South Africa, Yellen visited Senegal and Zambia. Her first stop was Senegal, which is the continent's rising economic star. There she held talks with President Mackay Sall and Finance Minister Mamadou Ba; visited Gorree Island and spoke of the "cruelty" of the slave trade; visited a rural electrification project that created 500 jobs in 14 US states; and met women entrepreneurs. She then went to Zambia where she held discussions with President Hakainde Hichilema and other government officials over trade and foreign investment; toured two agricultural sites and a laboratories plant.
Why is everyone vying for Africa's support?
Africa, with 54 countries, has something both NATO and Russia need: UN General Assembly votes. I get the sense that Western legal experts are trying to build consensus among UN General Assembly members to amend articles 23 and 27 of the UN Charter, which would pave the way for Russia to be removed from the UN Security Council. There is currently no mechanism to remove any of the five permanent members of the UN Security Council: China, France, Russia, United Kingdom and United States.
That might explain why most of the countries visited by the foreign ministers abstained from the UN resolution on Ukraine except Eritrea which rejected the resolution and Zambia which supported it. It could also explain why Germany was openly talking about Africa getting two UN Security Council seats. Interesting, that it was Germany and not France, which is a veto member, making such overtures. Latin America and South East Asia will likely also want in so this is unlikely to happen quickly.
Africa is in a strong bargaining position. Let's not squander it.