On 30th January 2023, Nigeria became the first country in Africa and the 47th market globally to access Starlink satellite internet services. The launch came more than 20 months after the SpaceX Global Licensing and Market Activation Director, Ryan Goodnight, met with senior executives at the Nigerian Communications Commission (NCC) and outlined their deployment plans.
The launch was met with excitement by Nigerians from all walks of life. President Muhammadu Buhari tweeted on 2nd February 2023: "We are delighted that Starlink services have been deployed in Nigeria, making us the first African country – and the only one so far – to enjoy this rollout. With this deployment of Starlink, we now have 100 percent broadband penetration in Nigeria." Not quite, Mr. President.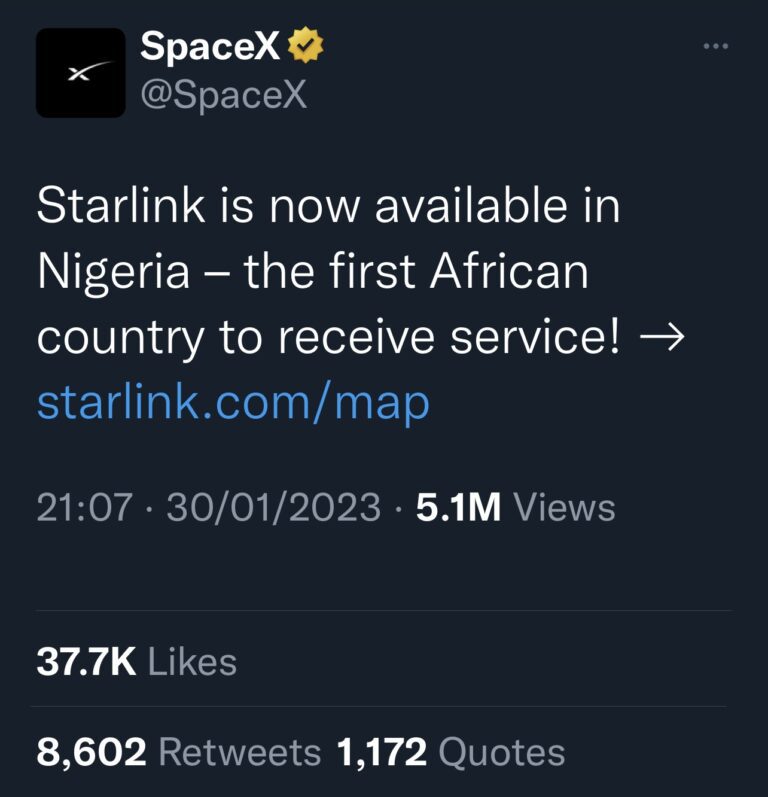 Nigerians responded to their outgoing President and Starlink tweets by venting their frustrations with the high costs and poor service they have received from the current internet providers MTN, Airtel and Glo, whose social media teams worked overtime to quell the public relations fallout.
According to the Starlink availability map, the next country to go live will be Rwanda in Q1 2023, followed by five countries – Angola, Eswatini, Kenya, Mozambique and Zambia – in Q2 2023. The following countries are expected to have access sometime in 2023: Benin, Burundi, Democratic Republic of Congo, Gabon, The Gambia, Malawi, Mauritania, Morocco, Republic of Congo, Senegal, Seychelles, Tanzania, Togo and Zimbabwe. All deployments are subject to regulatory approval.
Starlink could be a game changer for broadband services in Africa. We explain why.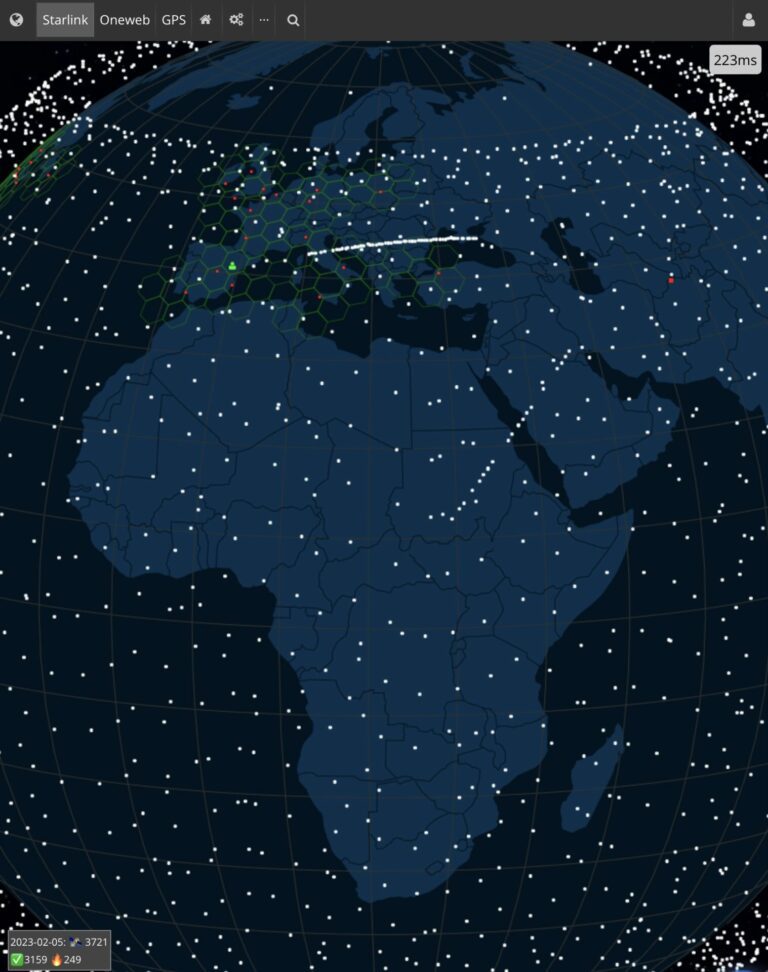 Why did Starlink choose Nigeria as its first market in Africa?
SpaceX is the brainchild of South African native and one of the richest men in the world, Elon Musk. Many expected South Africa to be the first country in Africa to have Starlink access but that deployment date is now classified as "unknown" as SpaceX struggles to get over regulatory hurdles such as 30% black-ownership required to obtain the necessary communications licenses.
Nigeria was the natural first choice as it leads the continent on key metrics that are important considerations for market entry strategies. It is Africa's biggest economy with a GDP of $442 billion (2021); has the continent's largest population with over 218m people (2022); and, had the highest number of internet users in Africa (109m in Jan 2022). However, most users connect to the internet using their mobile phones and the broadband penetration rate lags behind South Africa, Egypt and small countries like Mauritius and Seychelles.
According to the NCC, Nigeria's broadband penetration rate was 47.36% in December 2022, with 90m subscribers. The Nigerian government plans to increase the penetration rate to 70% by 2025. Starlink has 1m subscribers around the world and could eclipse the global total by capturing market share in Nigeria alone.
What does this mean for competitors and customers in Nigeria?
The telecommunications sector contributed nearly 13% to Nigeria's GDP in Q3 2022. It is highly lucrative and fiercely competitive. The leading telecom operator is the South African-owned MTN, which enjoys over 40% of the total market share and made record-breaking profit-after-tax of nearly $800m in 2022. MTN launched a home broadband service in August 2022, offering capped plans that range from ₦8,000 for 30 GB + 5GB YouTube to ₦150,000 for 1.5TB that lasts one year. The unlimited plans (unlimited validity not allowance) range from ₦5,000 for 30GB + 5GB YouTube to ₦60,000 for 550GB.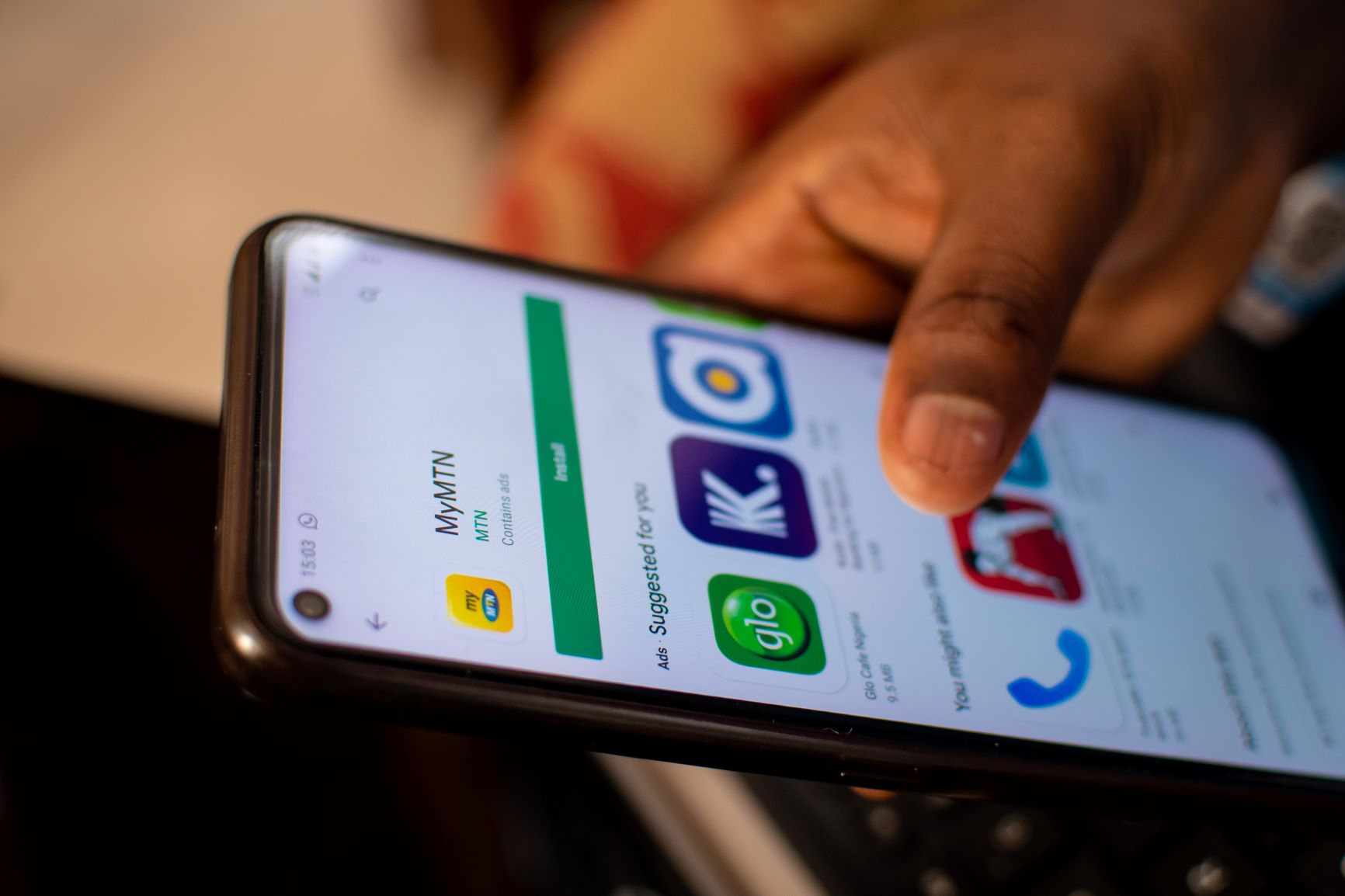 Starlink is offering one plan that will cost ₦19,260 (just over $40) per month for unlimited data usage. This makes MTN's broadband packages unattractive in comparison and they will have to respond by reducing the costs and/or increasing the data allowance to remain competitive. The Starlink data allowance is unlimited though North America users downloading more than 1TB per month were hit by a Priority Access cap during peak hours from November 2022. Who actually uses 1TB per month?!
There is a catch: Nigerians will need to spend ₦268,584 (around $600) upfront to buy the Starlink kit, which includes the satellite dish, mount and Wi-Fi router. The high set-up costs will be prohibitive for many, especially those in the rural areas who are the target market. Furthermore, the difference between the official foreign exchange rate (₦460: $1) and the black-market rate (₦755: $1) will make the true costs even higher. Even though the price is quoted in Naira, customers will need a dollar-denominated bank card to transact on the Starlink website.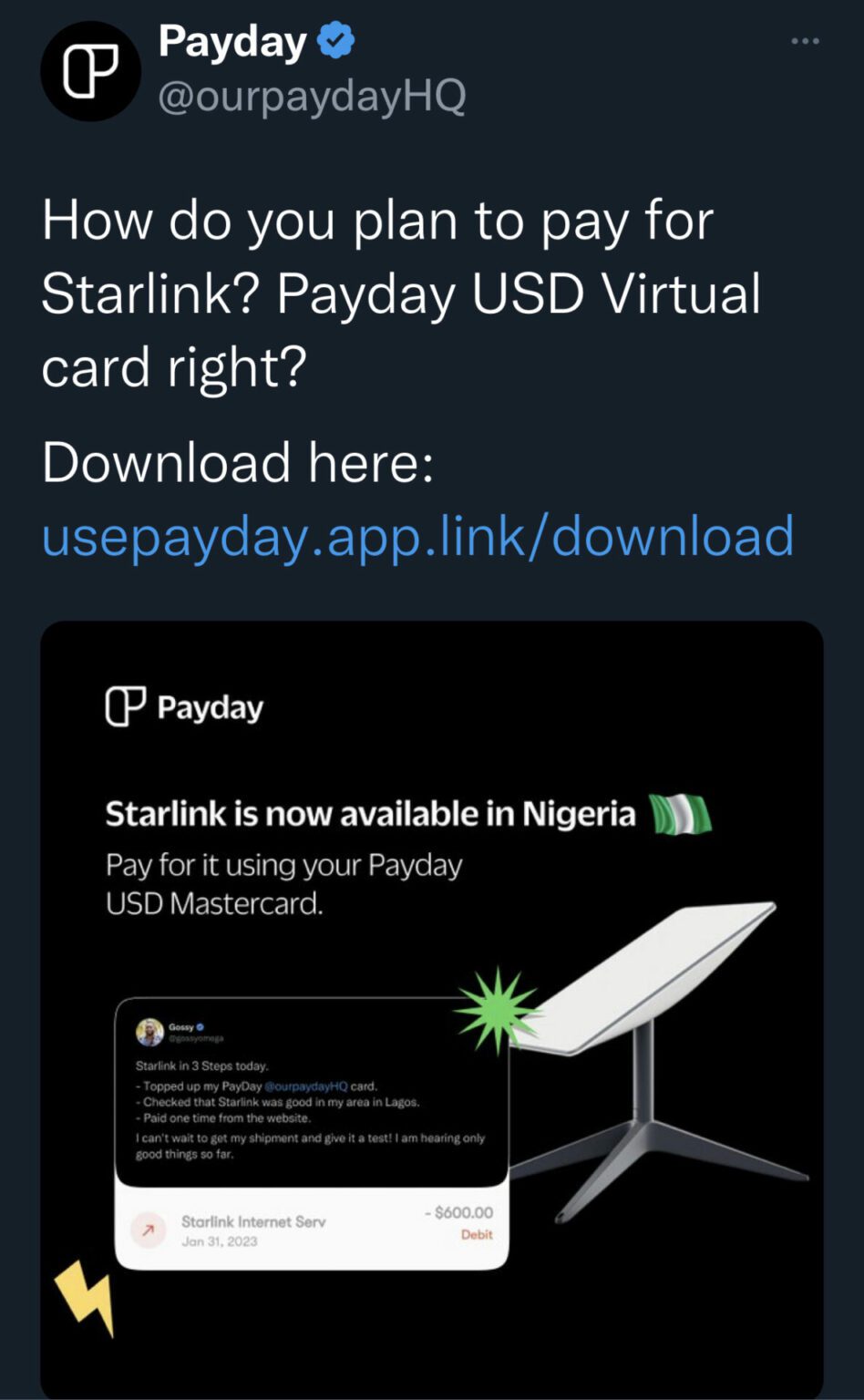 What exactly is Starlink and how does it work?
Starlink is the first private company in the world to offer high-speed, low-latency broadband internet services using a network of over 3,000 SpaceX-owned low-earth orbiting (LEO) satellites. These satellites are deployed in batches, which orbit the earth together in what is known as the Starlink satellite train when seen in the night sky, before breaking off months later and re-positioning when they become internet-ready. Roughly 5-10 percent of the satellites will fail to operate.
What do you need to do to sign-up?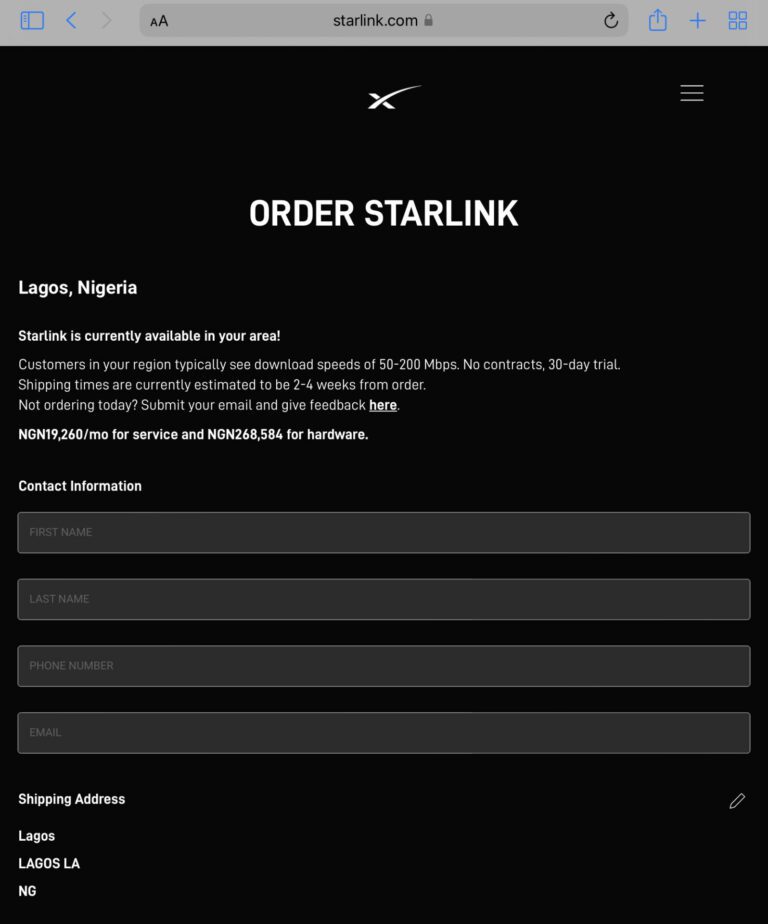 Signing up is easy. Customers can visit the Starlink home page and enter their home address or city. For countries where Starlink is available, customers will be taken to a page which shows the set-up costs and monthly subscription prices and asked to provide their details and select their services.
Where deployment is confirmed such as in Zambia, customers will be asked to register their contact details and billing information before paying a fully refundable deposit of $99.
---
Have you signed up for Starlink in Nigeria? Please tell us about your experience by leaving a comment below.