Kennedy Ekezie is the Co-Founder and CEO of Kippa, a fintech company that is revolutionising digital payments for Small and Medium Enterprises (SMEs) in Nigeria. In an exclusive interview with ONGOLO founder Muloongo Muchelemba, the 24-year-old Ekezie shared his entrepreneurial journey, which included raising over $10m from global venture capitalists and other investors to solve one of the biggest socio-economic challenges in Africa: financial inclusion. Ekezie is also passionate about helping young people unearth their potential.
Muloongo Muchelemba (MM): Please tell us about yourself?
Kennedy Ekezie (KE): I was born in Lagos in June 1998. It was a very interesting socio-political time for Nigeria. Three days before I was born, one of the most talked about dictators [and the last military ruler, General Sani Abacha] died and there was a lot of excitement in the country as we began a year-long process to transition from military state to a democracy.
I spent the first eight years of my life living in Lagos with my parents and siblings. My dad ran a business, which he subsequently lost, and my mom was a teacher. I spent my formative years with my mom and walked faster than the average kid at nine months and could communicate with adults at a young age. I was home-schooled and had the opportunity to skip some of the kindergarten classes that I personally think waste children's time because you don't learn much.
My parents got jobs in Calabar [a port city in Southern Nigeria] so we moved there when I was eight and it has been our home ever since. I grew up on a university campus because both my parents are now professors. My mom started her career as a primary school teacher, taught at secondary school and is now a professor in animal science, with a specific focus on genetics and animal breeding. My dad is a political science professor.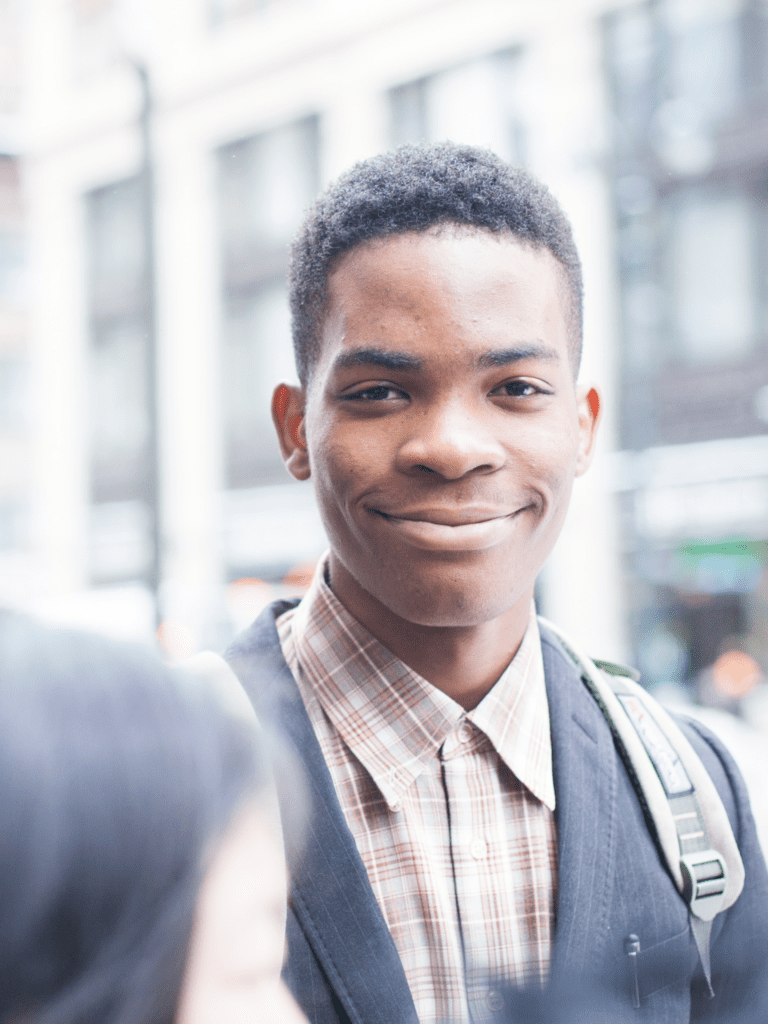 MM: You've always been very competitive. Where does that come from?
KE: African parents who compare you to everyone! There is also a psychological element to it. I've always felt like an underdog and have to prove something to myself and to other people. I grew up with four siblings, which taught me to become my own person early in life and that brings an incredible sense of urgency. When I got into university at the age of 16, I was a champion debater, which was treated like a competitive sport. The debate society was also the most well funded club at my university.
MM: You have a consistent track record of excellence and are always on top of your game. Where does that discipline and commitment actually come from?
KE: Growing up in Nigeria with very little means you have nothing to lose and everything you do is a leap forward. This shaped me into someone who is not afraid to try things and fail. It is the right time to have that mindset because we live in an era where young people are so worried about optics and how they look publicly that they are afraid of failing.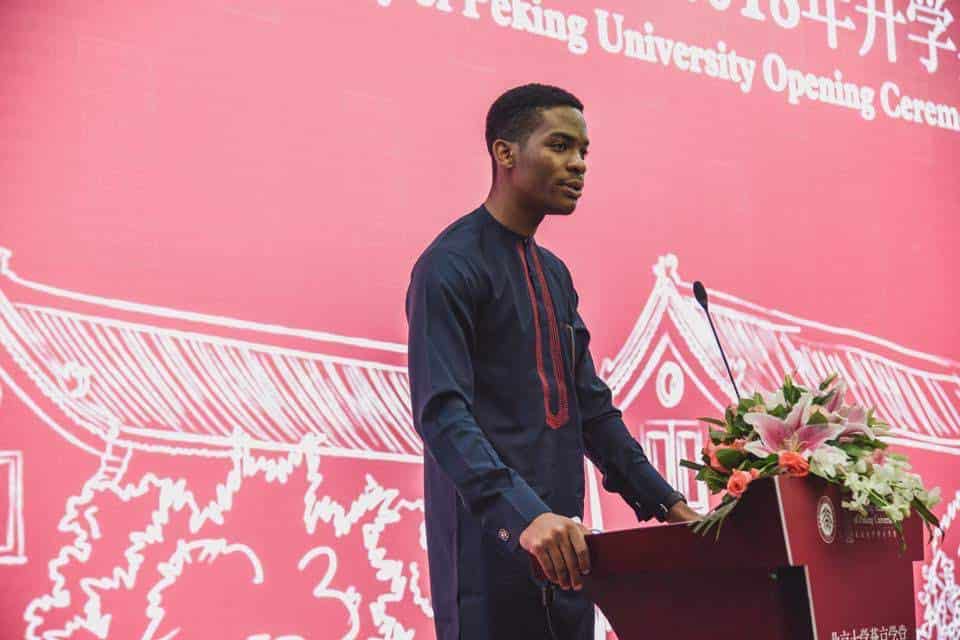 MM: You obtained a Bachelor's degree in Philosophy from the University of Calabar. Then did a Masters in Economics and Management at Peking University on a Yenching Scholarship, also known as the Chinese Rhodes Scholarship. How was your experience living in China and was that your first time outside Nigeria?
KE: It was my first time living outside of Nigeria. I didn't know what to expect when I boarded the plane in Lagos for Beijing. The first time the cultural shock hit me was after I landed and was really hungry and wondered what I was going to have for dinner. I had to rely on strangers to help me bridge the language. Overall, I had an incredible two years in Beijing. I attended classes with 100 people from 39 different countries. We lived in the same building, shared meals, went to class together, played sports and competed against each other. That experience sharpens you. Peking University is hands down one of the most prestigious universities in all of Asia and that helped open doors in many ways.
MM: Did you learn to speak Mandarin?
KE: I took four hours of lessons every week and learnt enough to get by. I could get from the airport to school and order food in restaurants. But I can't do business in Mandarin.
MM: Many Africans who move abroad and get good jobs, tend to stay abroad. You worked for TikTok in Beijing and as an investment analyst in Philadelphia. What made you return to Nigeria?
KE: I've never felt happy when I lived abroad for long periods of time and I do not see myself living outside of Nigeria. That's probably for the most mundane reasons which are fundamental to my well-being. I miss the weather. I miss the familiarity. I miss the food! I just want to eat goat meat pepper soup (my favourite food) and it should not be that hard to find.
It was already clear to me by the time I moved to China at the age of 20, that the trajectory I was on was tied to being on the [African] continent and specifically in Nigeria, and that doing anything else would have been working against my destiny. I felt that very deeply. And there are many moments when I was nervous about that. There was no pathway to move back to Nigeria and I had to decide between starting my own company or going to the US to get a job. I do think things happen the way they were supposed to happen. My middle name, Chiduziem, means "may God guide and clear your path" and that is how I live my life.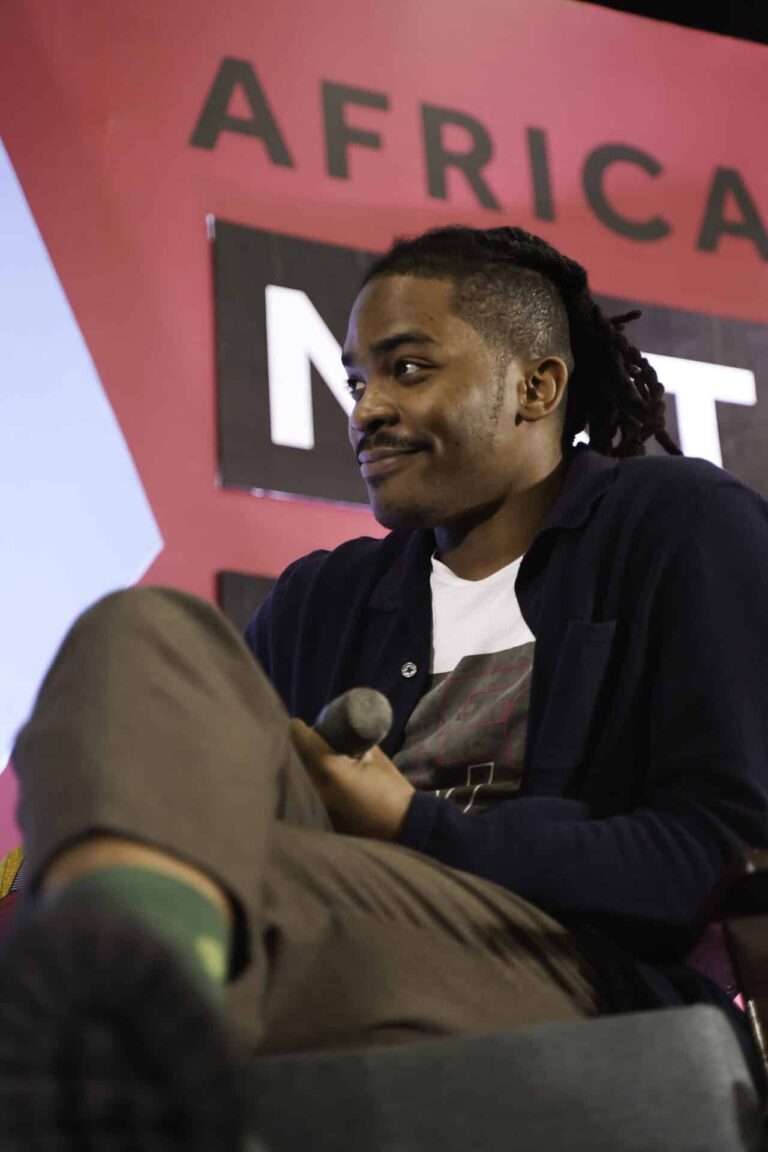 MM: What inspired you to start your own business?
KE: My brother and I were already planning to start a company before I moved back to Nigeria. We gave ourselves three to five years to build a business and see if we could make it work. The first business we set up was a software startup with engineers based in Nigeria helping early stage companies in the US. One of my mentors gave me $80,000 to start the business because he trusted me, wanted to support me and knew that I would figure things out. He said it was okay even if I didn't. He is an incredible guy. We worked on the business for about seven months but it wasn't growing as much as we wanted it to so we decided to shut it down.
We still had some capital left. We spent time travelling across Nigeria meeting with SMEs, asking them questions and watching them do business. We knew that was a great space to build a business in but we also wanted to find out what problem to solve for them. We observed a series of challenges and identified solutions and that is how Kippa was born in June 2021.
MM: So your business approach was to start with the target audience, then identify the problems and solutions rather than the traditional model of problem, solution, then audience?
KE: Most of our early ideas and solutions were wrong but you need to start from somewhere. Then you have to stay open, cannot be wedded to whatever solution you originally came up with and learn from the people you're building that solution for.
MM: Why SMEs?
KE: If Africa is going to grow over the next 50 years, it means SMEs must grow. SMEs employ 84% of the continent's population, are about 96% of all businesses and contribute 60% to GDP. They are the lifeblood of African economies. Traditionally, they have also lagged when it comes to the adoption of digital technology. The end goal of Kippa is not to digitise them. We think of digitization as a byproduct of helping SMEs do what they're supposed to do and thrive. Historically, no one has truly been able to serve them in the right way despite the incredible opportunities they present.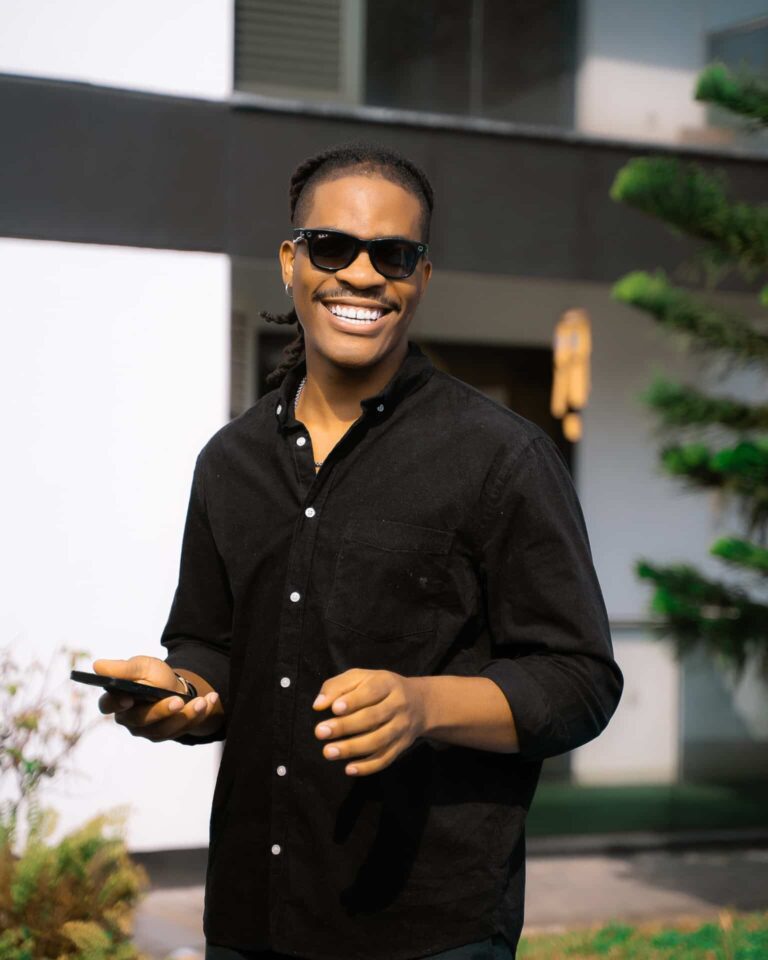 MM: What products and services does Kippa provide and who are your main clients?
KE: Kippa Africa provides financial management solutions for small businesses. We give them tools to manage their finances and collect payments from their customers. This helps them understand how much the business is making or losing at the end of the day. We also have a product to help small businesses get formalised. The goal is to build out an entire ecosystem for small businesses in Africa. The Kippa app is available on both iOS & Android.
MM: Are your clients mainly in Nigeria?
KE: Currently, we are only in Nigeria and have a specific focus on tier two cities. Nigeria has four big cities: Lagos, Abuja, Port Harcourt and Kano. The last one is arguable. The remaining 41 cities in Nigeria are tier two. I grew up in a small town so I understand the level of opportunity that exists there versus the slightly more saturated big cities.
MM: You mentioned that you had a mentor who invested $80,000 in your first business and according to CrunchBase, you raised over $8 million for Kippa. What advice do you have for other entrepreneurs about the realities of the entrepreneurial journey?
KE: As an entrepreneur, your main job is to build a business. The job of an investor is to find good businesses to invest in. If you have a good business, investors will find you. If you find yourself in a position where you're spending time chasing investors, then you're spending time on the wrong things. The second thing is to seek advice from your investors and be open to them helping. The last piece of advice may seem hypocritical but it is that you don't want to raise too much money because it can derail your vision.
MM: Let's talk about role models. Africa is lacking young, successful people who can inspire the youth. How do you see yourself stepping into that role?
KE: I have been doing that since I was 16. I set up mentoring programmes so that I can do for young people what other people did for me. So that is a critical part of my mission, be it directly or indirectly. I recently started a newsletter called the "A-B-C Newsletter" where I share insights and learnings I have picked up along the way to help other people grow personally and professionally.
MM: Where do you see yourself in 10 years from now?
KE: Professionally, I still see myself serving as the CEO of Kippa. I am learning every day that what we are building can become an intergenerational company. I want to stay as close to that as possible through the various stages of maturity. Personally, I will probably have a family of my own and will be learning how to prioritise people other than myself. It is something I'm excited about and look forward to.
MM: Since you're such a risk taker, are you one of those people who goes skydiving?
KE: I have a big fear of heights and went skydiving in Fort Lauderdale last year to challenge myself to face that fear head on. We were on a small plane and I was the first one to jump with my instructor. So there was no time to even think about whether or not to jump as there were six other people behind me waiting.
MM: What other hobbies do you have?
KE: I recently started playing golf on average twice a week and it is a sport I will probably continue to play for the rest of my life. I do not watch much sports anymore except for the NBA Playoffs. I have not watched the Premier League in over 10 years. I like to go to bars and restaurants. I also like architectural art and go whenever there is a new exhibition in whatever city I am in.
© 2023 Muloongo Muchelemba. All Rights Reserved