Turkish Airlines (THY) was ranked the 17th best airline in the world at the 2021 Skytrax World Airline Awards. This was a massive improvement from 2019 when it was ranked 35th in the world – an indication that it is only a matter of time before it regains the top 10 position it lost in 2017. THY grew in popularity after its wildly successful 2012 ad featuring the late basketball legend, Kobe Bryant, and football superstar, Lionel Messi. Subsequent celebrity campaigns featured Hollywood actor, Morgan Freeman, in 2017 and 2022. The THY marketing team clearly understands the power and impact of marketing and has also featured ads at the Super Bowl to break into the lucrative US market.
Why is THY so popular? The marketing campaigns and brand positioning are backed by a simple but effective business model. My review of the THY service from London to New York explains why this is now one of my favourite airlines.
Value for money: 5/5
I flew from London to New York via Istanbul on THY because it offered the most affordable business class fare at the end of April 2022. I initially wanted to fly British Airways for the first time in more than a decade, but not with a semi-flexible fare of £7,800. Virgin Atlantic, which has the best lounge (Clubhouse) in the world, was also expensive at £9,200 fully flexible or £7,200 semi-flexible. The cheapest direct flight was on United Airlines at £5,200 fully flexible. I finally understood why the London-New York route, which saw five million passengers in 2019 and more than 30 daily direct flights, is one of the most lucrative in the world – people are willing to pay crazy money for less than eight hours in the air.
My travel agent suggested TAP Portugal, but I passed after reading the poor reviews. Luckily, I had flown THY between London and Istanbul in early April and was impressed by the service in economy. The London-New York business class fare was only £2,500 and the discount more than made up for the additional flying time and brief stopover. Plus, I got to spend another weekend in beautiful Istanbul.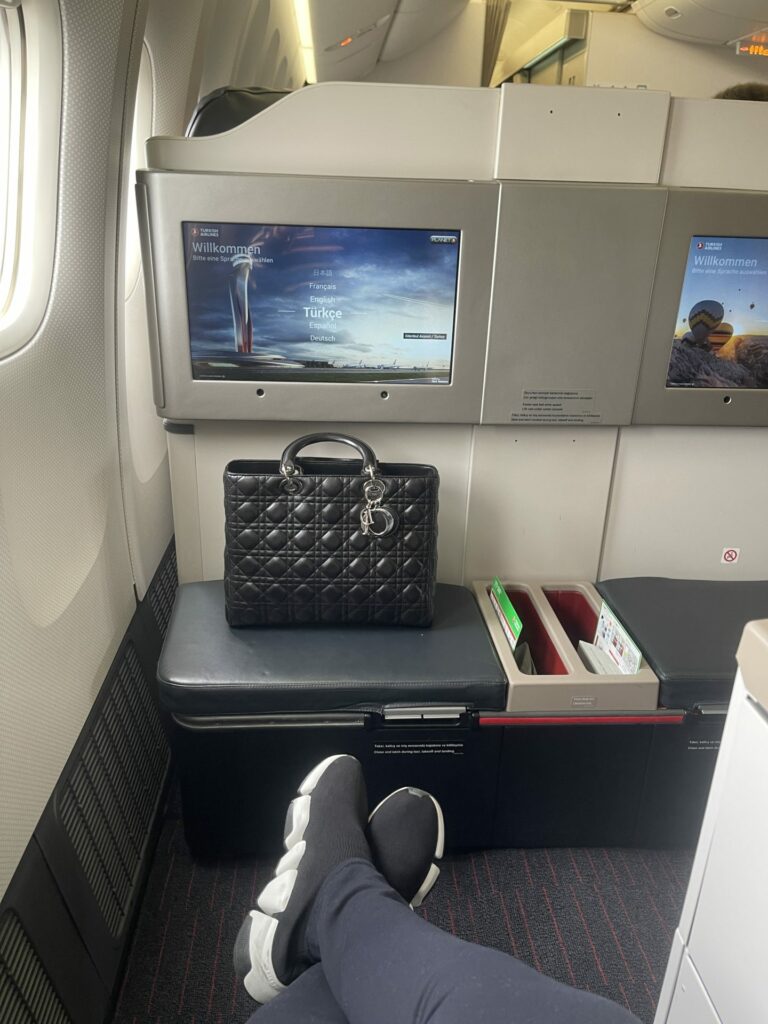 THY flies up to eight times every day between London and Istanbul and has three daily flights to New York, making it a viable option despite the extra commuting time.
Loyalty programme: 5/5
THY is part of Star Alliance, the world's largest and oldest airline alliance program in the world. Star Alliance Gold members enjoy many perks such as priority check-in, priority baggage handling (which doesn't always work – my bags came out last at Newark), airport lounge access (more on that later), priority boarding and Gold Fast Track at select airports around the world. One perk I previously unaware of was a Business Class upgrade on Heathrow Express.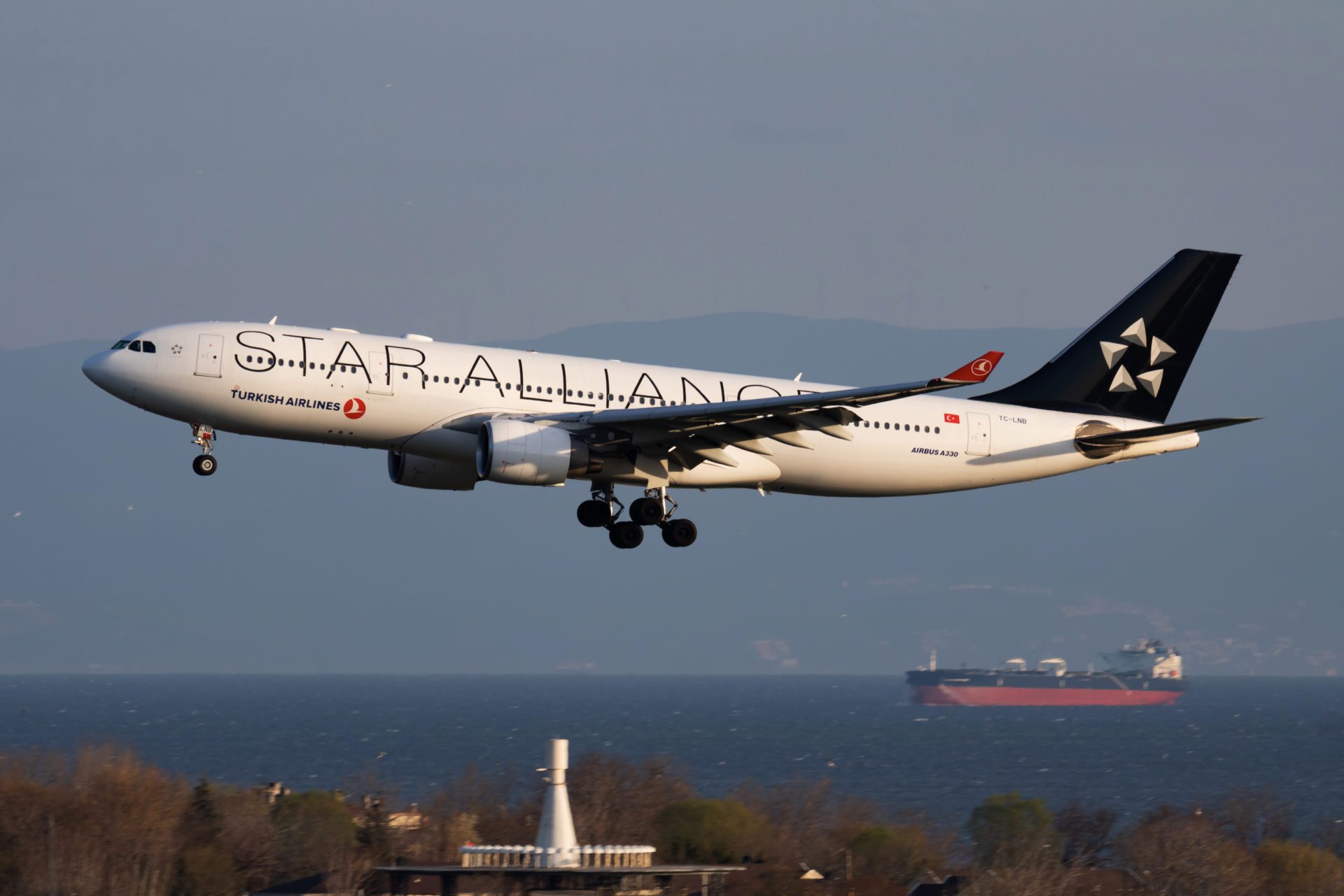 THY's own loyalty program is called Miles&Smiles and four tiers: Classic, Classic Plus, Elite and Elite Gold. The latter two tiers equate to Star Alliance Gold status. What makes Miles&Smiles attractive is that the tier validity period is two years unlike most other airlines that require annual requalification.
Note: Star Alliance members can earn miles by flying with partner airlines but cannot redeem.
Lounge 5/5
THY does not have a business class lounge at London Heathrow Terminal 2 and globally only has lounges in Istanbul, Bangkok, Washington, Miami, Moscow, and Nairobi.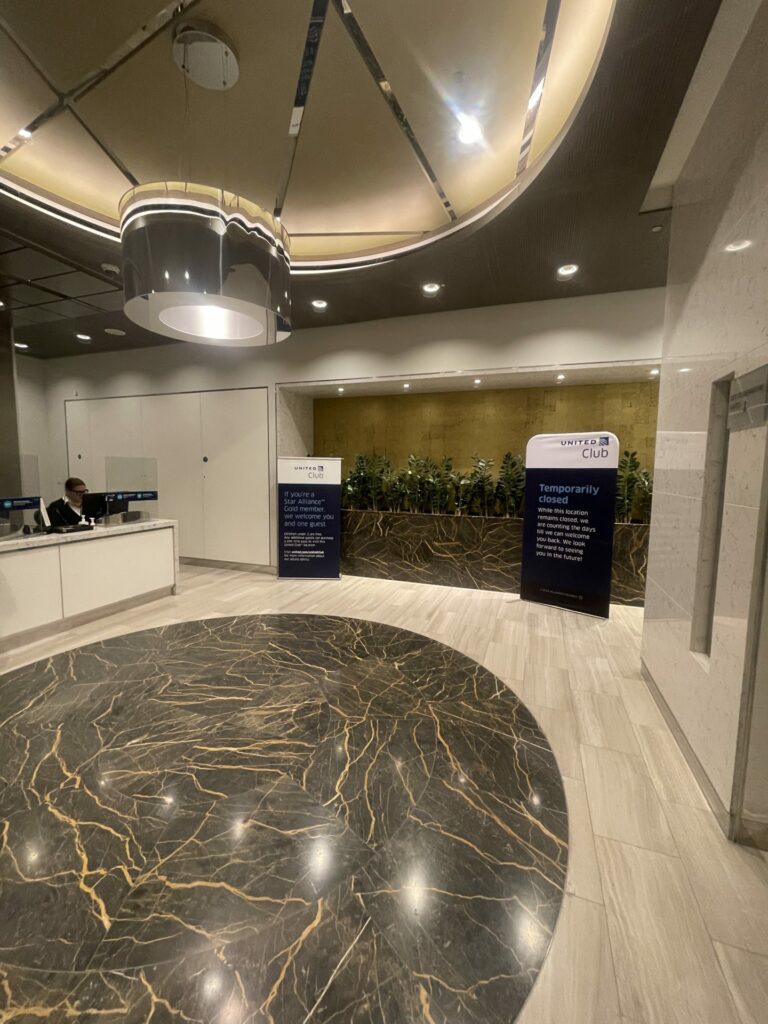 Business class and Star Alliance Gold members travelling from Heathrow T2 can choose from one of four Star Alliance lounges available: Air Canada Maple Leaf Lounge, Lufthansa Business Lounge, Singapore Airlines SilverKris Lounge and United Club Lounge. As a KrisFlyer Gold member, I tried the Singapore Airlines lounge afew weeks before and then the United Lounge on this trip. The United Club is much nicer and more spacious with a wide range of food and drinks. The lounges are quite a walk away from security
Business class and Star Alliance Gold members travelling from New York's JFK airport Terminal 1 have access to the three-storey Lufthansa lounge, which is spacious, has amazing views of the runway and flights taking off. The food and drinks offerings are generous and there is a wide range of seating for eating, relaxing and working.
None of these lounges can compare to the Turkish Airlines Lounge at Istanbul Airport, which is beautiful, spacious and can accommodate over 750 passengers at full capacity.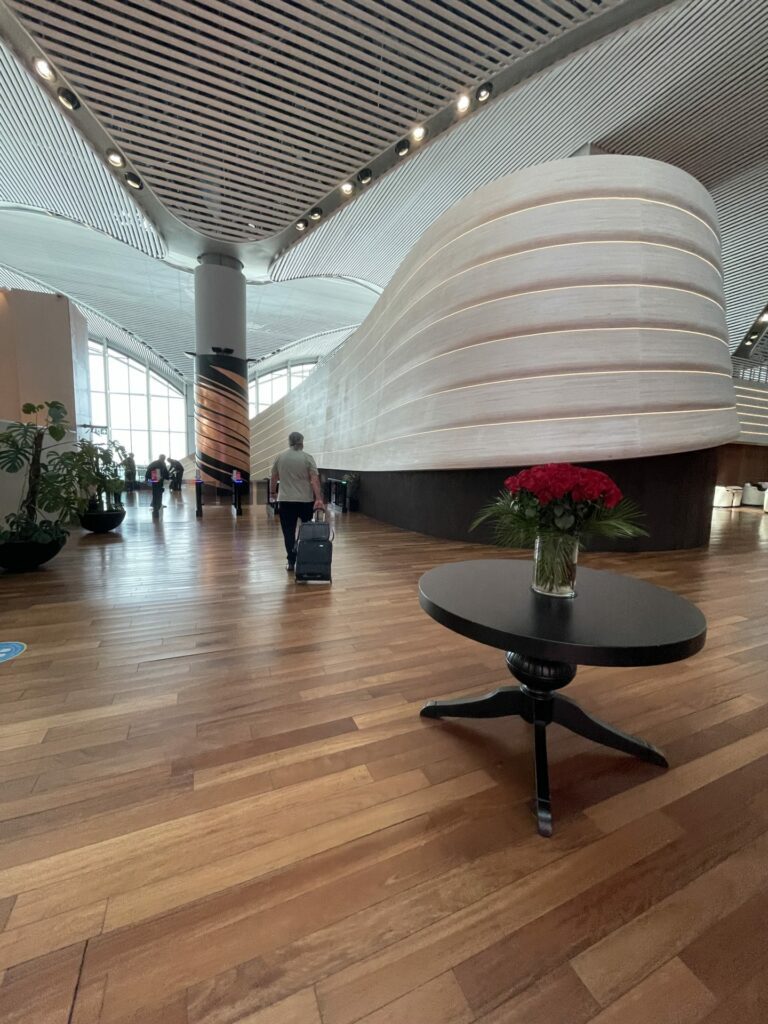 It offers different types of seating including working pods in a quiet area of the lounge for those who need to work in private to café and lounge styles that suit different types of passengers. The lounge has many different food stations where freshly prepared meals are served. The only negatives is that the lounge can get very busy at peak times and the service at the check-in desk can be slow.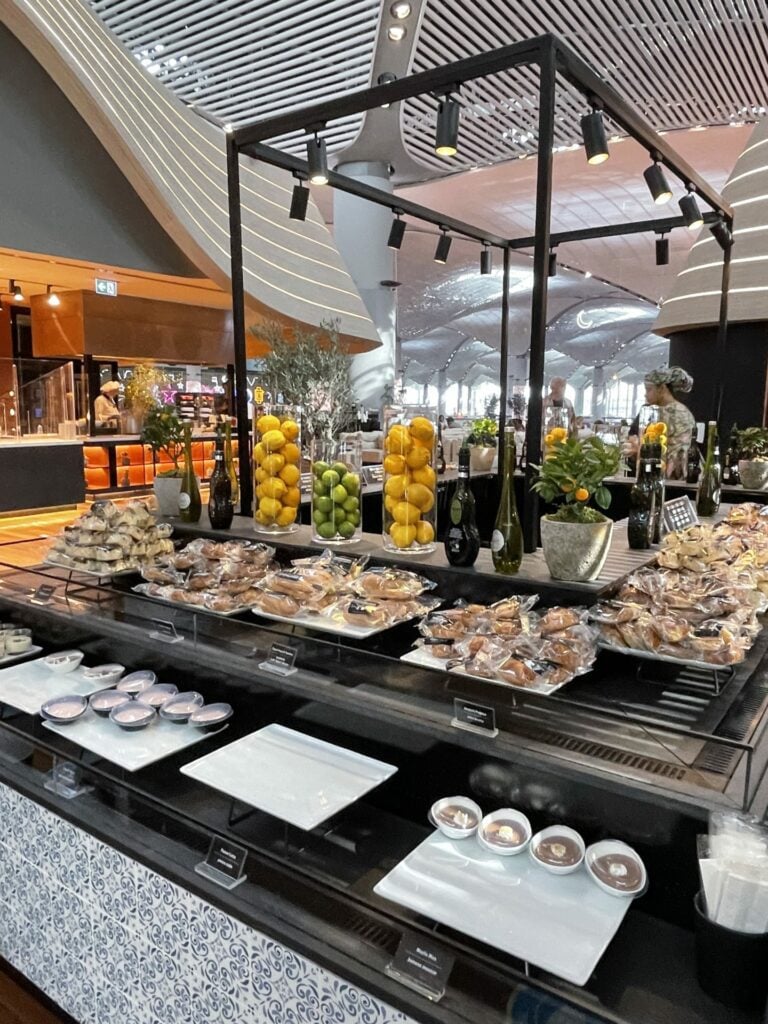 Cabin and comfort 3.5/5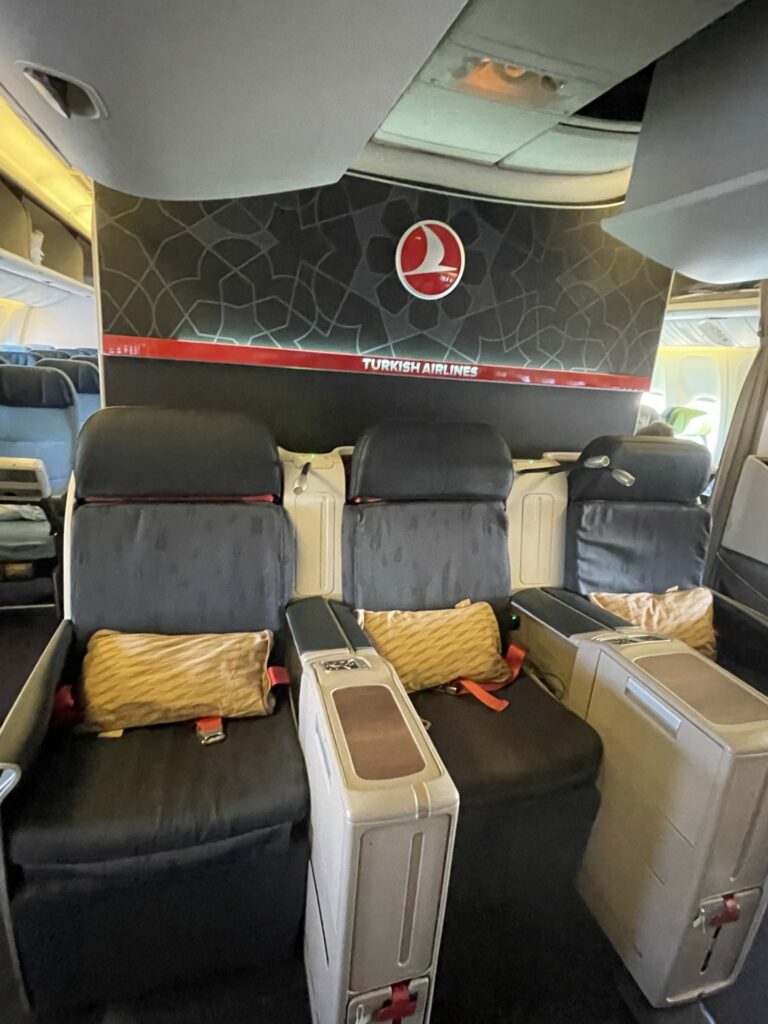 THY gets its lowest score for using an older version of the Boeing 777-300 on the busiest London-Istanbul flights and to New York. I was incredibly underwhelmed when I first boarded and turned left to find dates, low-rising seats in the out-of-favour 2-3-2 configuration. Then I did a mental reset when I remembered that the cost of my ticket – it would be unfair to compare to Emirates which has a similar configuration on their 777-300ER flights.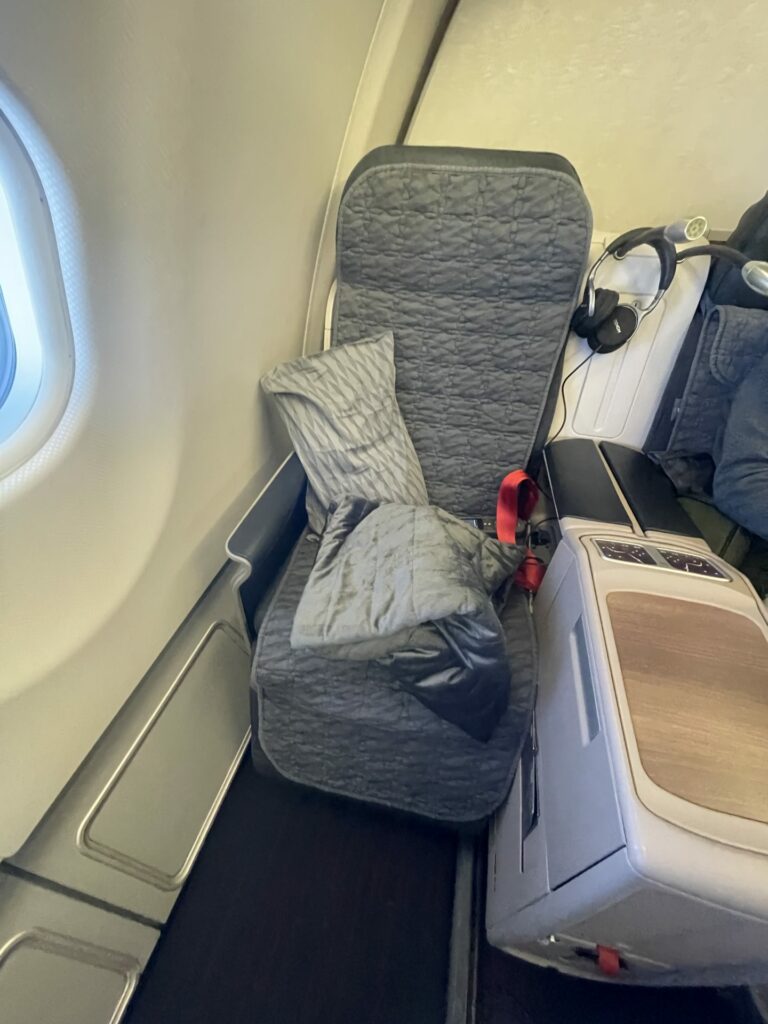 The seats are comfortable and turn into a fully flatbed which is ideal for the 10hrs flight to New York. The seating area is spacious and there is a compartment to store shoes and a small handbag. There is a divider between seats to provide some privacy.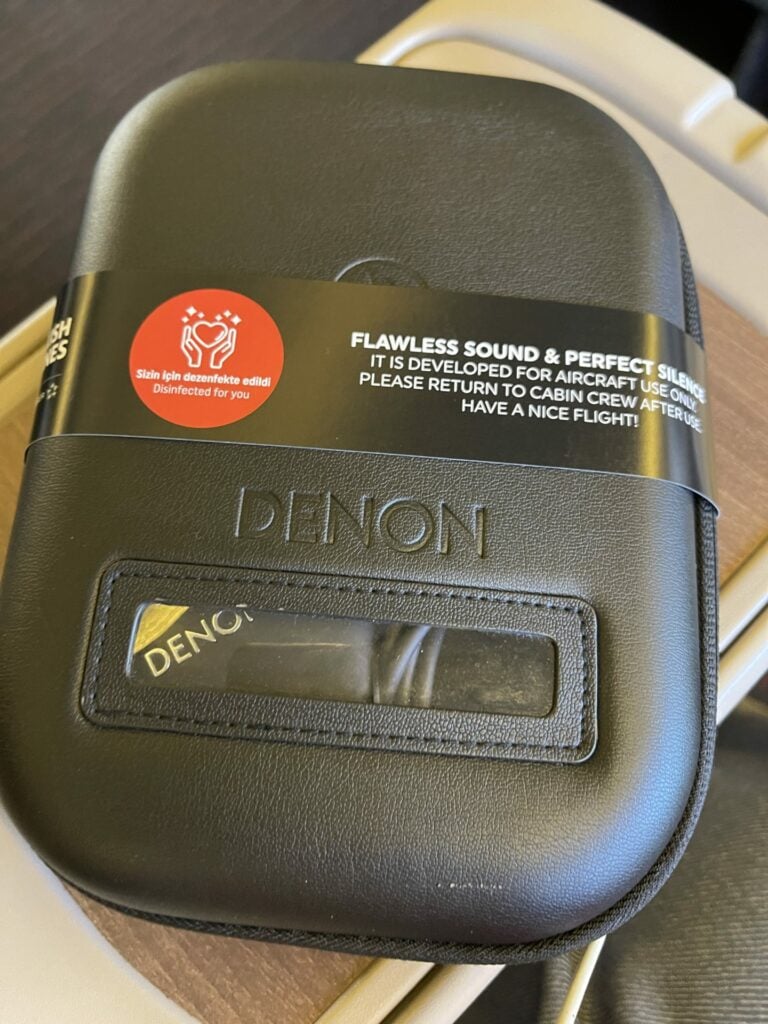 Passengers are offered slippers (nice touch), comfortable headset and a standard amenities kit on long haul flights.
For the London-Istanbul leg, I much prefer the smaller and newer Airbus A321neo which is more comfortable for short haul flights in both business and economy classes.
Cabin crew 4/5
Few airlines can beat Emirates when it comes to cabin crews and THY also falls slightly short. An airline that prides itself on flying to more destinations around the world should have a crew that reflects the diversity of its passengers and has a strong command of English.
The THY crew are professional and get the job done but don't do the frequent rounds to check on passengers throughout the long flight. Turkish people are some of the friendliest and most charming in the world but Covid protocols have forced them to keep some distance.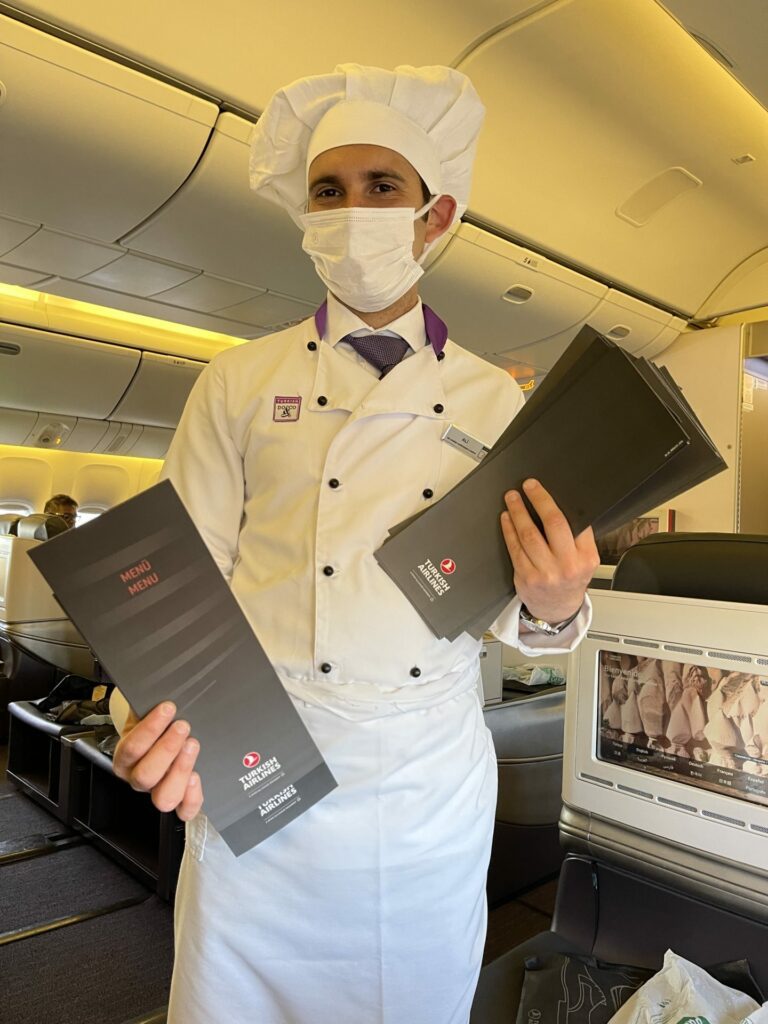 The flying chef is a great touch – I have food allergies and it was good to speak to someone who could who understands food. The food is hands down the best experience on THY.
Food experience 5/5
Turkish Airlines uses the same catering company as many of the best airlines in the world: the award-winning Do & Co. The food is exquisite and deserving of the top five rating in the world.
The food and drinks menu place emphasis on local cuisine and drinks while accommodating international tastes.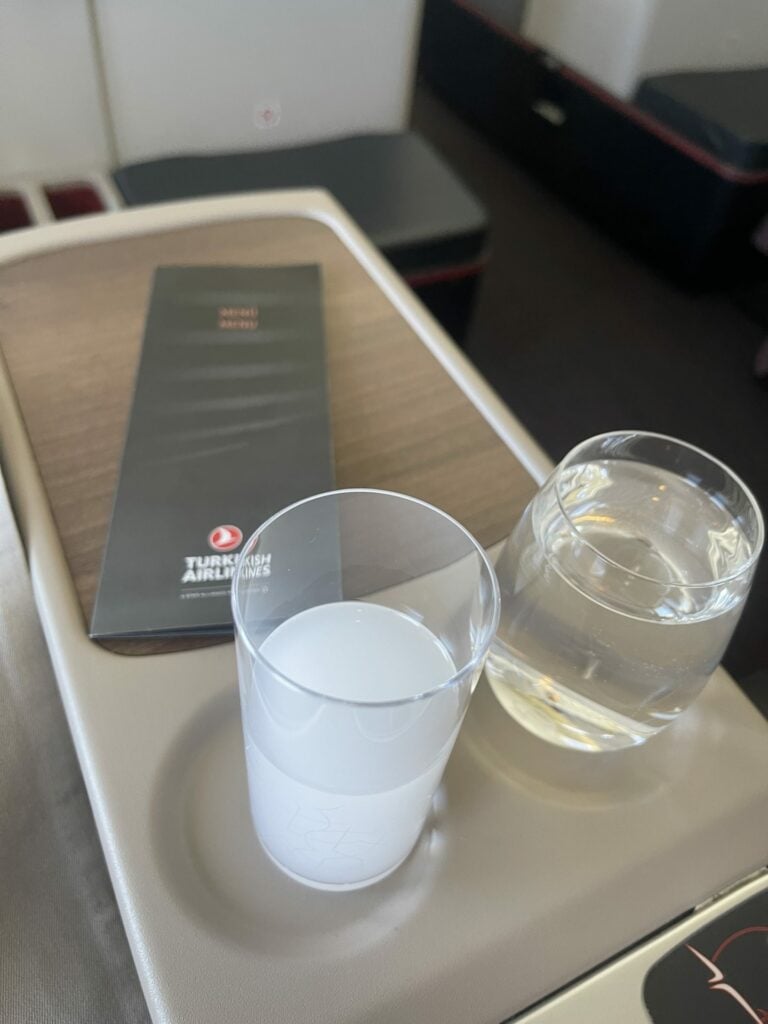 In-flight entertainment 4.5/5
Like Emirates, THY offers free wi-fi onboard which is something that should be a must-have rather than nice-to-have on all airlines. Business class passengers get 1GB of free access which was great for those who needed to work. The in-flight movie library is decent and offers plenty.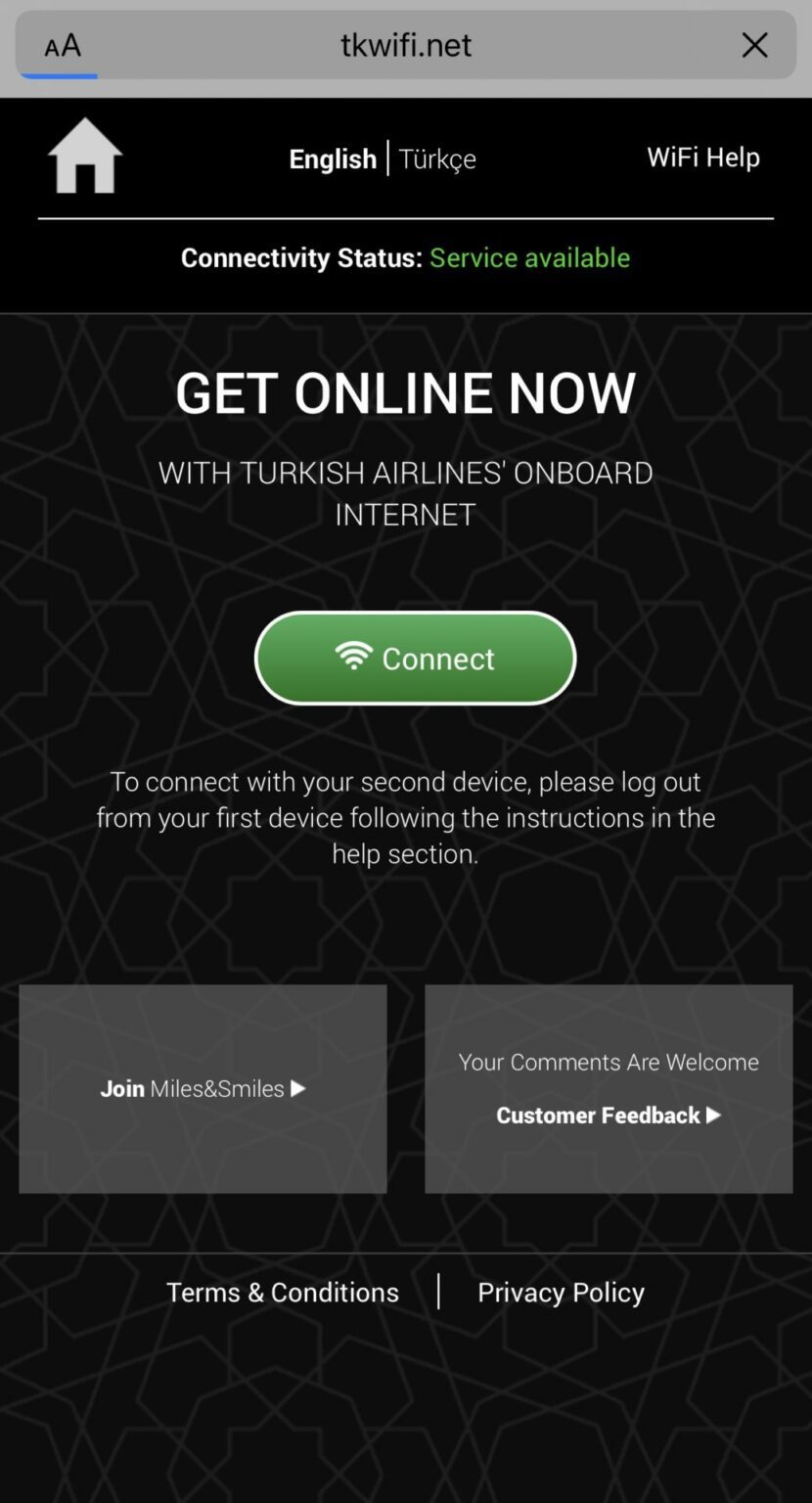 Overall score: 4.4/5
THY offers great value for money, a high standard of service and the opportunity for passengers to stopover in beautiful Istanbul. I can't wait to fly them again and hopefully on one of their newer planes.